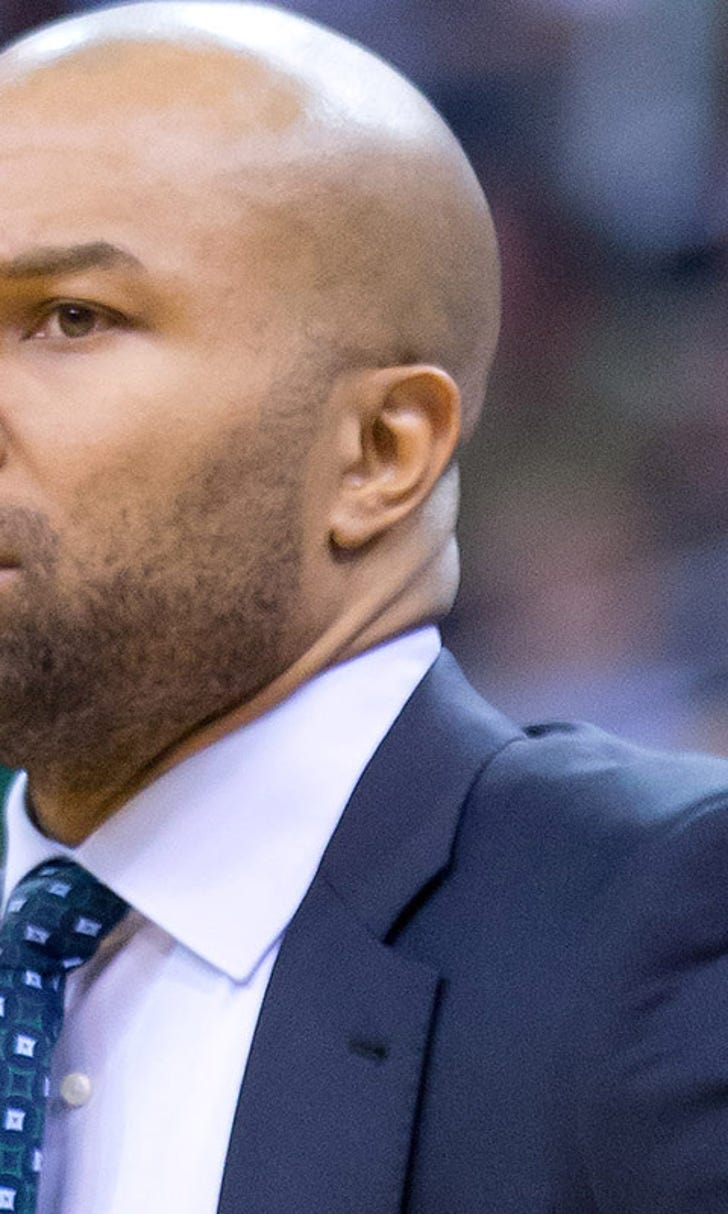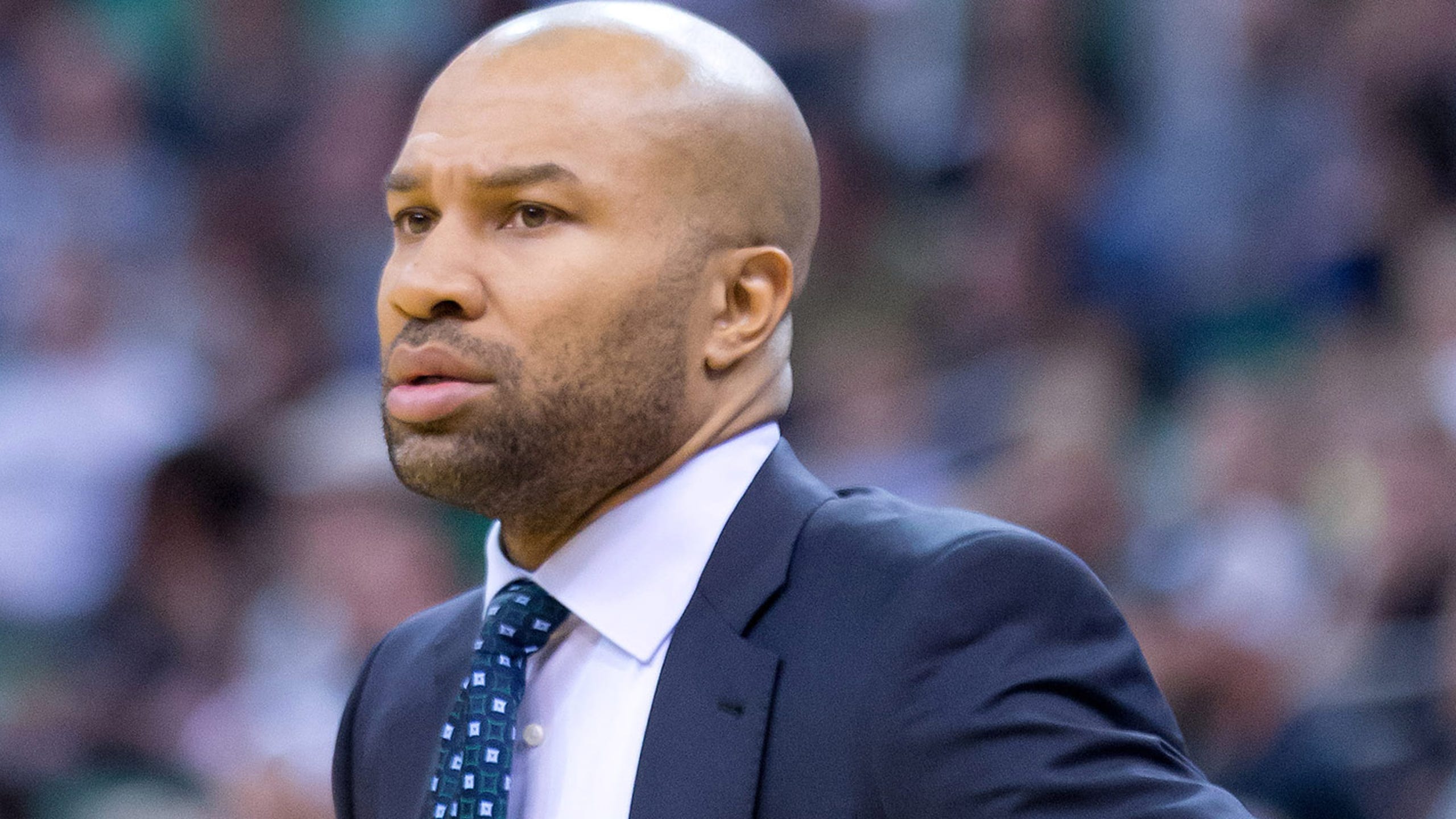 An especially long film session may have sparked Knicks' current streak
BY foxsports • January 8, 2016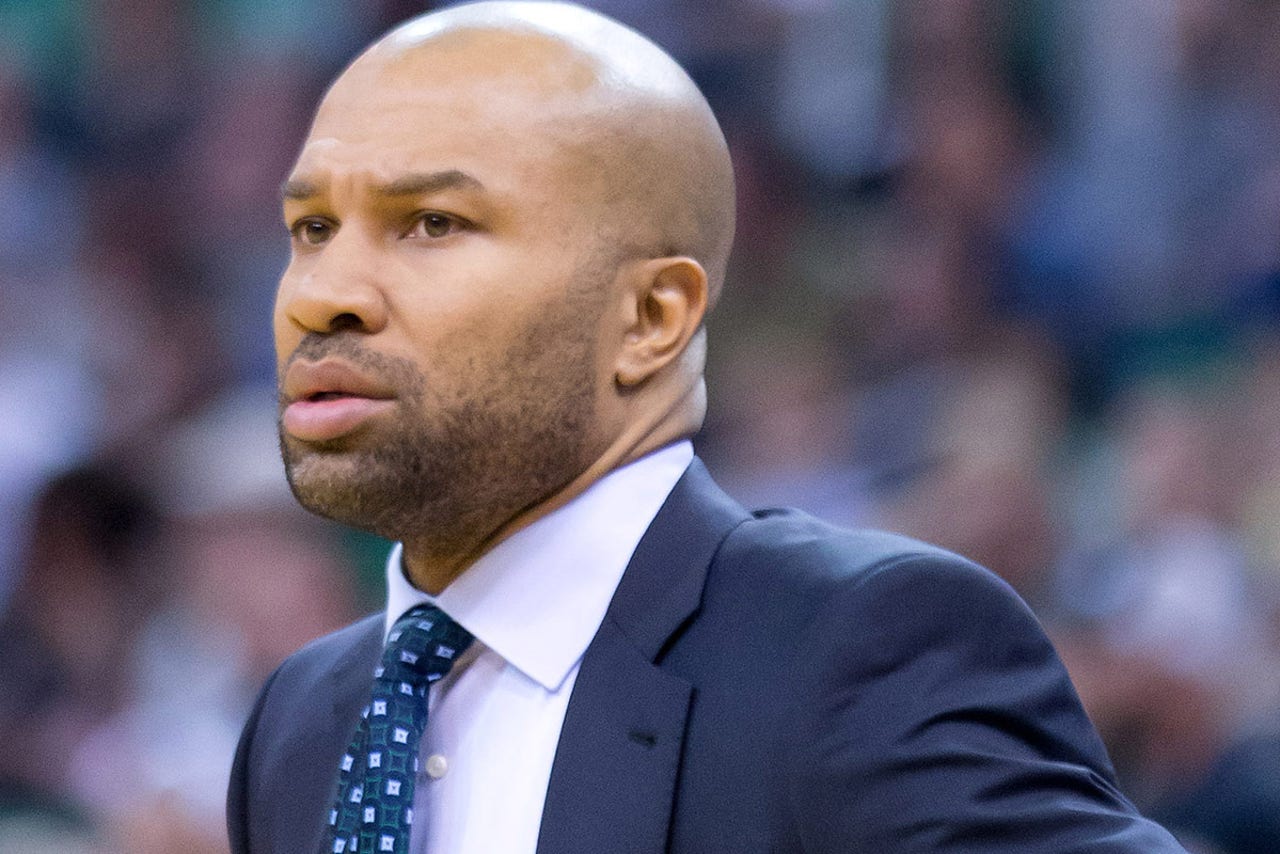 Sometimes, a little kick in the behind is all a team needs to get going in the right direction. For the Knicks, that foot nudge came after a fourth-quarter during which the Bulls outscored the team 31-8 in Chicago. The Knicks got run out of the gym during that New Year's Day game, and apparently, Knicks coach Derek Fisher wasn't happy.
So, according to Marc Berman of the New York Post, Fisher set up the team's longest film session of the year to review the Knicks' poor defensive effort and lackluster offensive execution. The normally even-keel Fisher wasn't too pleased with his team's performance, so say Langston Galloway and Carmelo Anthony, via Berman:
"He was upset with us,'' Galloway said. "And most guys were upset with themselves, too because we didn't play up to our level. He probably knows what we can do and the level we can get to. Seeing that game brought back old memories.

"We wanted to start the new year off right. We wanted to get it going on the right track. The Chicago game, we got into old habits and since then we picked it up a whole another notch. It woke us up.''

______________

"We didn't play the way we should've played,'' Anthony said, reflecting on what could turn into a season-changing night. "We gave that game away. Then we bounced back from that and turned things around. I don't want to say we need games like that but that game right there hopefully sparked something in everybody. A game like that, as individuals, as competitors, that eats you. A long bus ride to the airport, long flight home, long ride home once you get in. That eats you up. And then you sit there and watch the game and film and I watched it over and over the day after that.''
Sometimes, that's all a team needs. Maybe the extended, one-hour film session paid some dividends. The Knicks have won three straight since the Chicago loss, and they're all strong wins: Atlanta at home by 14, Atlanta on the road by six, Miami on the road by eight.
Those are arguably the second- and third-best teams in the conference, and the Knicks plowed through both of them relatively handily. Meanwhile, New York has been moving the ball on the offensive end better than it has probably all season over the past few contests, no time better than during the first two-and-a-half quarters of the road Hawks game, which was stunning basketball to watch from a team that doesn't normally fling the ball around the court like the 2014 Spurs.
---
---