Oklahoma State practice time penalty from NCAA rescinded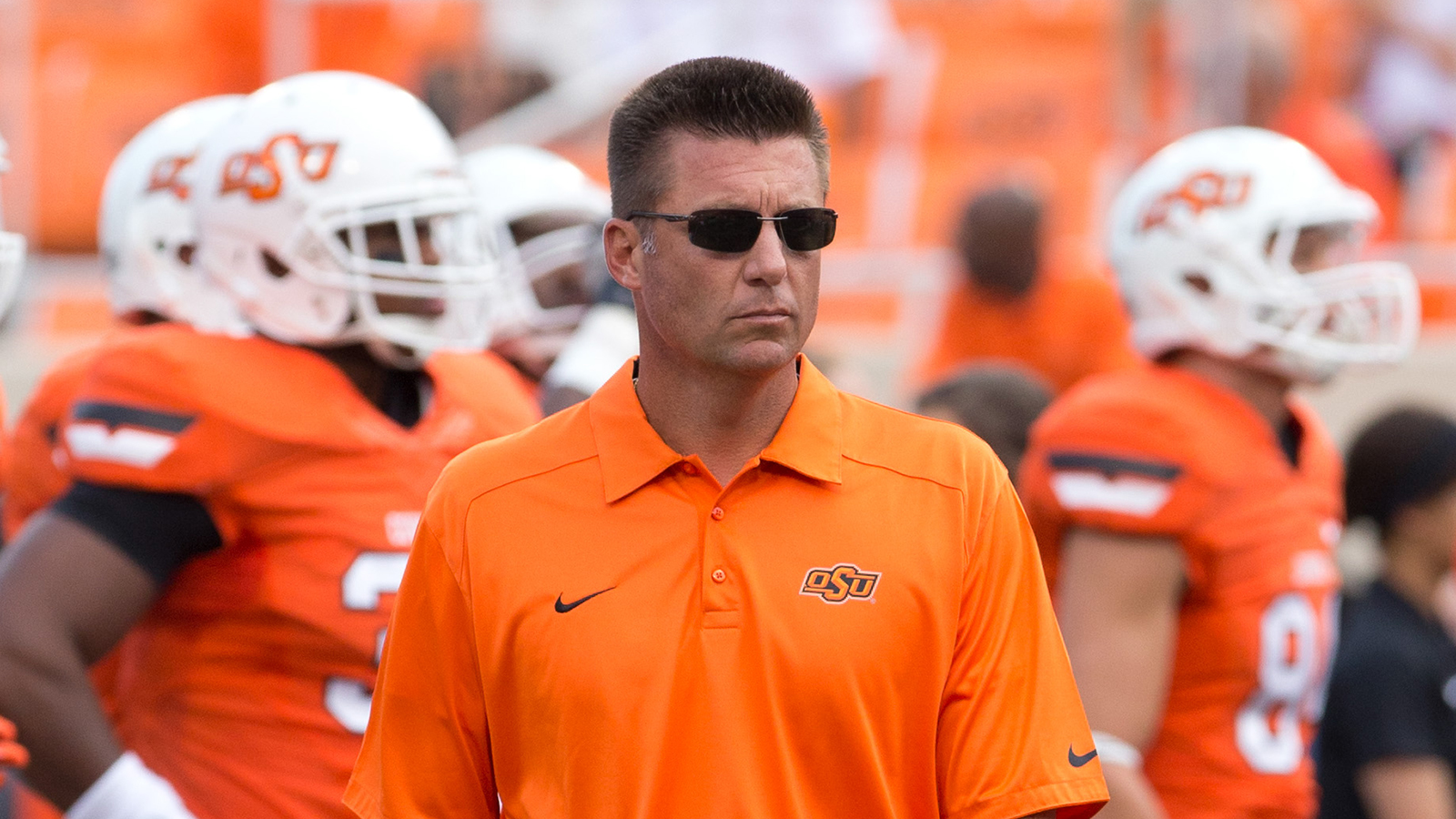 Oklahoma State's practice time won't be limited this fall.
The NCAA amended OSU's APR score to 930 after receiving new information and rescinded an earlier penalty of two hours per week and the loss of a practice day.
Oklahoma State discovered the recent graduation of a player from the 1990s which counted toward the APR score and had not been factored into OSU's original APR score of 929.41 over the past four years and left the school subject to penalty.
The school informed the NCAA of the graduation last week and was pleased with the quick elimination of sanctions. The school was informed of the news on Tuesday morning.
"Throughout this process the NCAA has been committed to having complete and accurate data," Kevin Fite, OSU's senior associate athletic director for compliance, said in a release. "We were provided a great deal of assistance in ensuring the information we were evaluated on accurately reflected our football team's academic performance, based on APR standards. When the additional point was discovered earlier this summer, the NCAA staff promptly re-evaluated our situation and added the point, which took us out of the penalty range."
Oklahoma State's two-year APR score is 943.54. APR is calculated each term and takes into account players remaining eligible, on track for degrees and the receipt of those degrees.
The school first received the penalty on May 14.
"We haven't used the 20 hours in a number of years. And when you put it down on paper, we end up being about 45 minutes short," coach Mike Gundy said last week at Big 12 Media Days, of the previous restrictions. "We'll incorporate a few new things in two-a-days prior to school starting, when we don't have any limitations, and we'll move forward. I've challenged the players with accepting responsibility to make up for that time during the week."