MLB player homers while mom is being interviewed on TV; Chantel Zales is Fox-y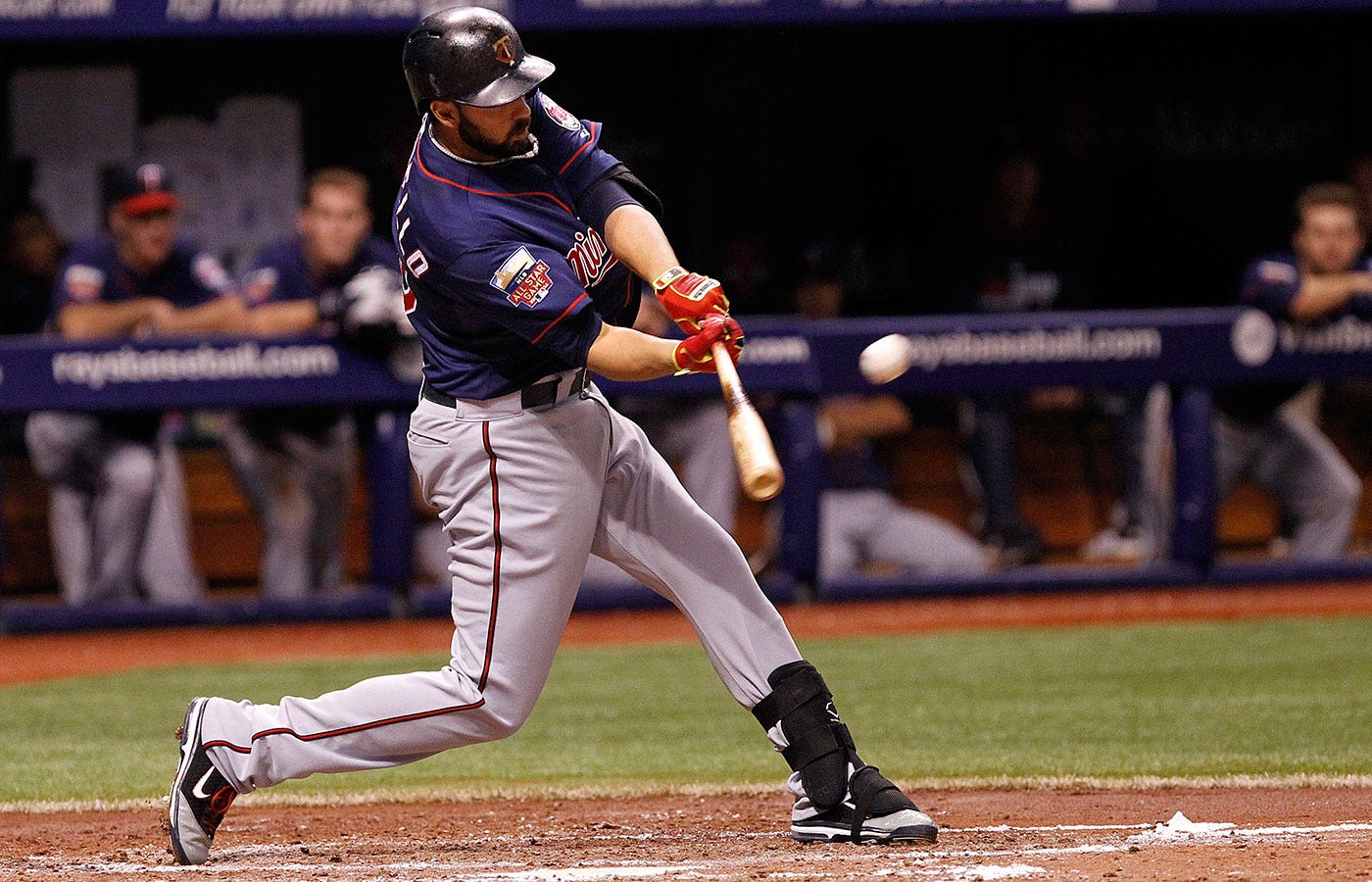 Timing is everything. During last night's Twins-Rays game, Minnesota DH Chris Colabello was at the plate while Fox Sports North's Marney Gellner was interviewing Colabello's mother, who happened to be celebrating a birthday. Sure enough, Colabello belted a home run while his mom was being interviewed, which made for a sweet moment.
Last night's Yankees-Red Sox game saw yet another adult steal a baseball from a young kid.
The Brewers have rallied around pitcher Wei-Chung Wang by doing this absolutely hysterical dance to the tune of "Everybody Have Fun Tonight."
He made "Jeopardy!" last night.
Lakers guard Nick Young threw out the first pitch before last night's Phillies-Dodgers game. It wasn't pretty – at all.
Serena Williams, Jason Collins, Richard Sherman and Cristiano Ronaldo make "Time" magazine's list of the "100 Most Influential People."
Late last night, Blazers forward LaMarcus Aldridge (43 points) and Rockets center Dwight Howard (32 points, 14 rebounds) put on a show, with Aldridge and the Blazers coming out on top, 112-105. Check out the highlights.
The Cubs celebrated the 100th birthday of Wrigley Field with a lot of fanfare, a 400-pound cake and a late collapse against the Diamondbacks that brought one young fan to tears.
Check out this great prank that Vince McMahon once pulled on former WWE announcer, Jonathan Coachman.
Model Chantel Zales gets today's Fox-y Lady honors.
Got a link, comment or question? Email Jimmy.Traina@fox.com.