High school softball championships on FOX Sports Arizona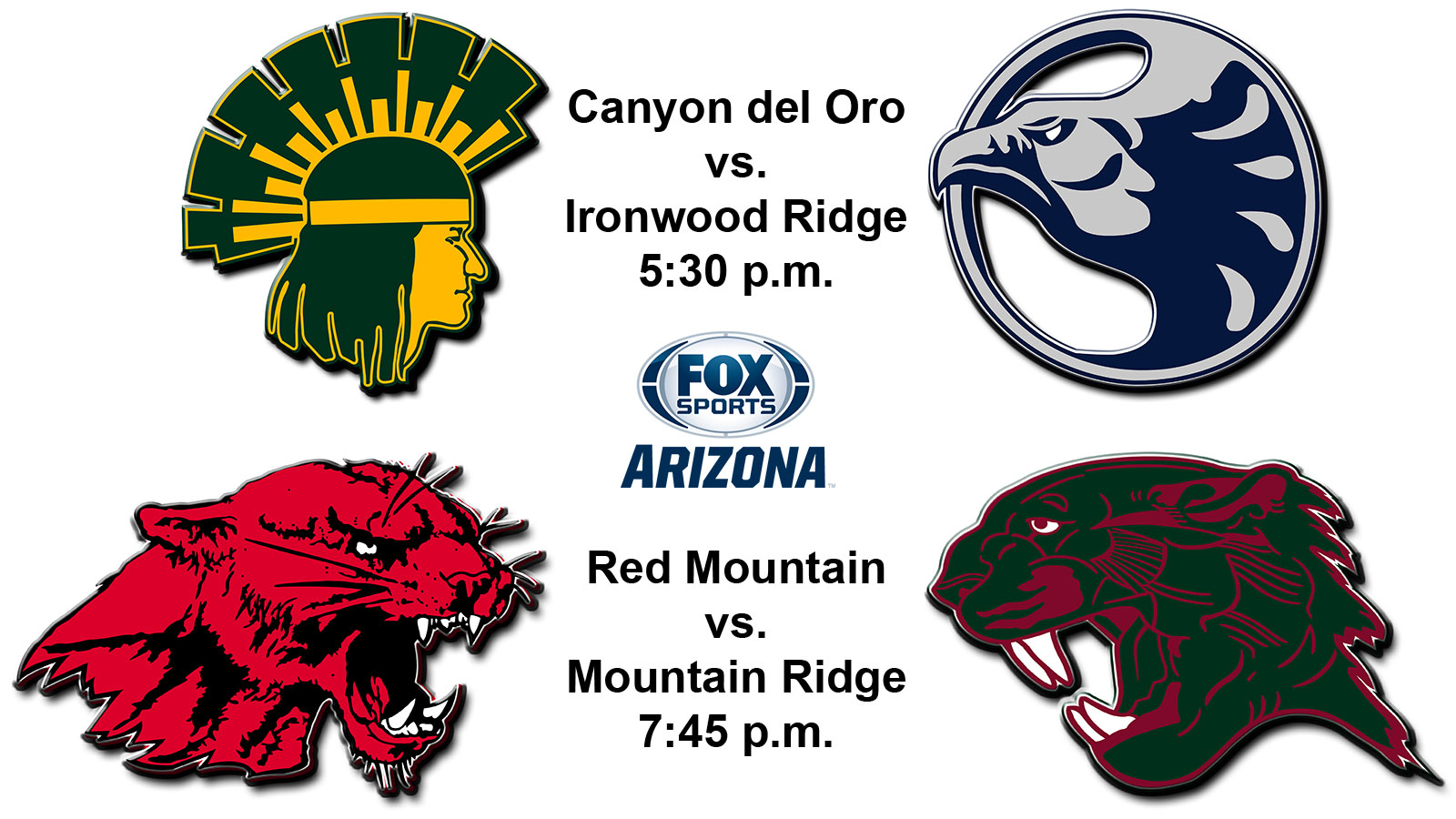 Arizona high school championship action returns to FOX Sports Arizona tonight with the Division II and Division I title games from Farrington Stadium in Tempe.
Both title games will broadcast on FOX Sports Arizona, beginning with the Division II matchup between Oro Valley rivals Canyon del Oro and Ironwood Ridge at 5:30 p.m., followed by Red Mountain vs. Mountain Ridge in the Division I game at 7:45.
Kevin Ray will call the action, with Kendra De St. Aubin the color analyst.
Here is a look at what to expect in each:
DIVISION I
Red Mountain will play for a state-record fifth consecutive championship when it meets Glendale Mountain Ridge at 7:45 p.m. Five schools, including Red Mountain, have won four straight titles, but no one has won five in a row.
"This is what you play for," Mountain Lions coach Rich Hamilton said. "We have a chance to win it."
If Red Mountain (29-6-1) prevails again, it will have earned it. The Mountain Lions, who entered the state tournament as the No. 2 seed, lost to Scottsdale Chaparral in the opening round of double-elimination play and had to work their way back through the losers' bracket by winning four games in a week.
Red Mountain, anchored by pitcher Breana Macha, an Ariozna State signee, beat top-seeded Gilbert and avenged the earlier loss to Chaparral on its way to the title game.
"We've won games a lot of different ways in different years in this streak," Red Mountain coach Rich Hamilton told AIA365.com. "The girls have stayed focused and mentally tough. They get nervous. Everybody does. If you're not nervous, you're dead."
While fourth-seeded Mountain Ridge has not yet faced elimination — as it does now — its path wasn't easy either. The fourth-seeded Mountain Lions (28-6-1) beat No. 5 Hamilton, upended Gilbert in the quarterfinals and then sent Chaparral to the losers' bracket in the semifinals.
Mountain Ridge, which has never won or even played for a state title, has not played since Wednesday.
DIVISION II
Neither Tucson Ironwood Ridge nor Tucson Canyon Del Oro is a newcomer to the big stage of a state championship game.
Ironwood has played in each of the past two title games and three of the last five, while Canyon Del Oro has won three championships since 2001 — most recently in 2012.
Both schools also are in the Amphitheater School District, they are separated by less than six miles and they split two games this year — though Ironwood Ridge's 17-0 victory May 8 sent the Dorados to the losers' bracket.
"This game means a lot because we are in the same district," Canyon Del Oro coach Stephanie Nicholson said. "If we stay level-headed, we have a chance to play well."
Fourth-seeded Canyon Del Oro (28-7) worked its way back through the losers' bracket by beating No. 8 Raymond S. Kellis, No. 14 Marana, No. 1 Verrado and No. 7 Cactus.
Fifth-seeded Ironwood Ridge (26-7) punched its ticket to the title game with wins over Verado and Cactus after its domination of the Dorados in the first round of double-elimination play, which does not factor into the championship game.
"This game is going to have a lot of hype behind it. Playing Ironwood is always a good game, so we can't wait to get on the field," Nicholson said.