College Basketball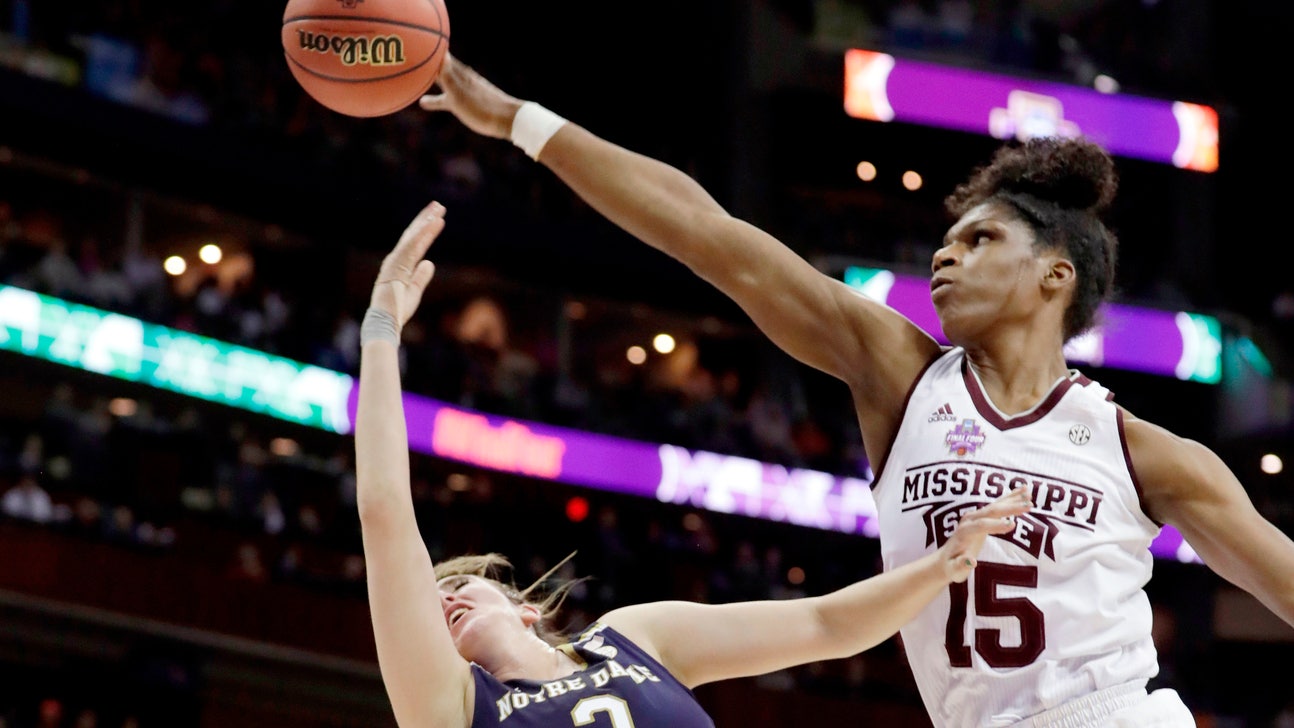 College Basketball
Trio of traditional centers hidden jewels in women's game
Updated
Mar. 4, 2020 2:29 p.m. ET
STARKVILLE, Miss. (AP) — A broad smile creeps across Mississippi State coach Vic Schaefer's face when he talks about having one more season with his "Aircraft Carrier."
It's one of his affectionate nicknames for 6-foot-7 senior Teaira McCowan. She is part of a trifecta of players who represent a rarity in basketball, whether in the NBA or the men's and women's college games: A traditional center that can dominate a game playing with their back to the basket.
Baylor's Kalani Brown and Iowa's Megan Gustafson round out the trio.
McCowan's imposing height and wingspan helped carry the Bulldogs to back-to-back appearances in the NCAA Tournament national championship game the past two seasons. She was an All-American last year after averaging 18.2 points, 13.9 rebounds and more than two blocks a contest.
"You put her on the low block, there's not anyone better in the country," Schaefer said. "I think for us and what we do offensively, she's an absolutely perfect fit."
The sport is moving toward versatile post players who have perimeter skills that include shooting 3-pointers. McCowan, Brown and Gustafson are showing there is still a place in the game for old-school centers.
"It's a luxury," Iowa coach Lisa Bluder said. "There's just not very many of them anymore."
And it's not a coincidence that the Bears, Bulldogs and Hawkeyes enter the season with high expectations. Baylor is ranked No. 4 in the preseason rankings while Mississippi State is No. 6 and Iowa is No. 13.
Schaefer and Bluder say there are many reasons why traditional centers aren't very prevalent anymore. They say it's simply hard to find a good 6-6 athlete who enjoys physical contact and will put in the time to learn the footwork and technical skills needed to play on the block.
"Sometimes it's slow and tedious," Schaefer said. "Teaira played 10 minutes a game her freshman year, then as a sophomore she's sixth player of the year. Her third year, she goes from not being on the All-SEC team to being an All-American.
"That doesn't happen often. She bypassed a lot of steps between her sophomore and junior years."
McCowan said being so tall comes with challenges that guards might not have. Once she figured things out, the payoff was huge.
"I think me just getting comfortable in my own body helped," McCowan said. "Then it was just listening to my coaches, them giving me moves and information on what to do and it made things come along."
Brown and Gustafson have had career trajectories that look a lot like McCowan's. The 6-7 Brown went from starting just one game her freshman year to averaging 20.1 points and 10.2 rebounds while shooting 65 percent from the field as a junior.
Brown said she understands the appeal of having tall players become more versatile and play on the perimeter, but there's a fine line where suddenly posts aren't using their strengths.
The trio of McCowan, Brown and Gustafson certainly stick to what works. The three have combined for 3,042 shots in their careers and have just one 3-point attempt between them.
"There's not many of us," Brown said. "Sixth, seventh, eighth graders — I see a lot of (younger) big girls dribbling early or even dunking. But I still think we should do what we do best."
Gustafson went from averaging 10.7 points during her freshman year to 25.2 points, 12.8 rebounds and more than two blocks per game last season as a junior. At 6-foot-3, she doesn't have the same imposing height of McCowan and Brown, but uses quickness to dominate in the Big Ten.
"I love playing against girls who are as tall or taller than me, so I can really use my agility and speed," Gustafson said.
Gustafson said she's worked on adding an outside shot, but like the others, she knows "what my strengths are." One of those includes adding a hook shot to her game, which she learned partially by watching old videos of former NBA great Kareem Abdul-Jabbar.
Bluder said it's that kind of dedication to perfecting her craft that makes Gustafson so valuable. In a game that's moving toward inside-outside post players, the coach said there will always be room on the floor for a true center.
"When you find one," Bluder said. "It's a hidden jewel."
---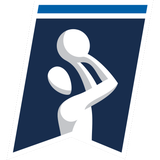 Get more from College Basketball
Follow your favorites to get information about games, news and more
---