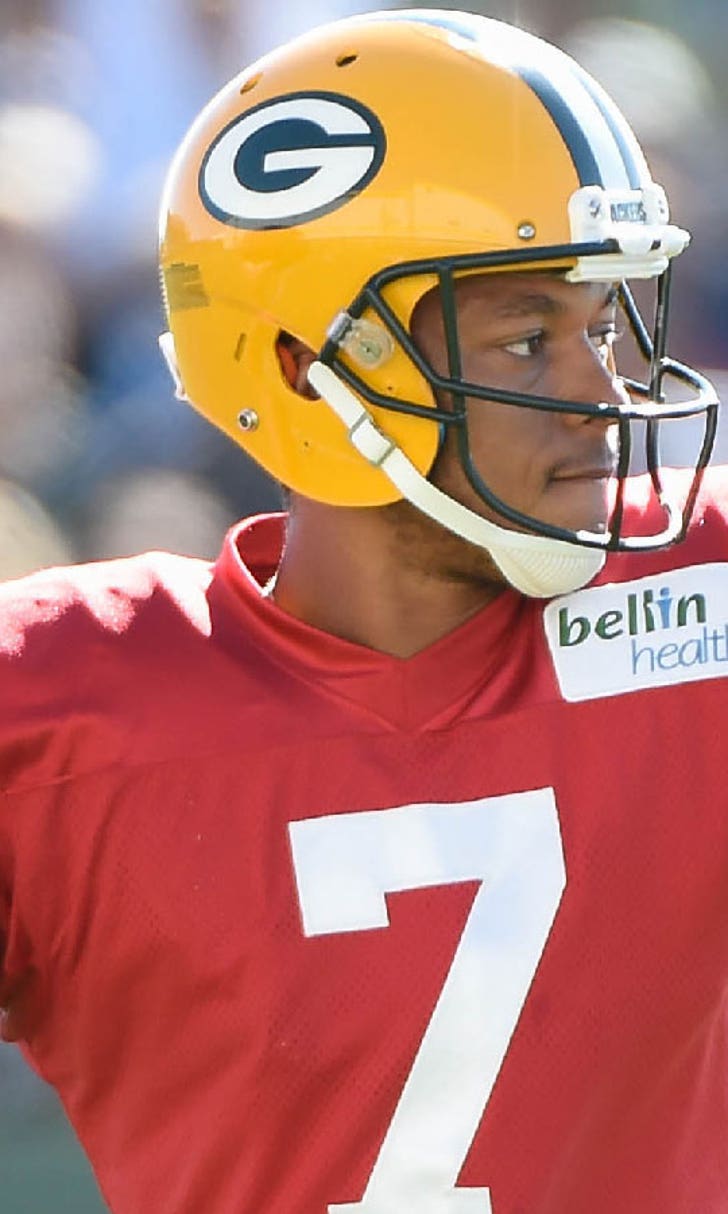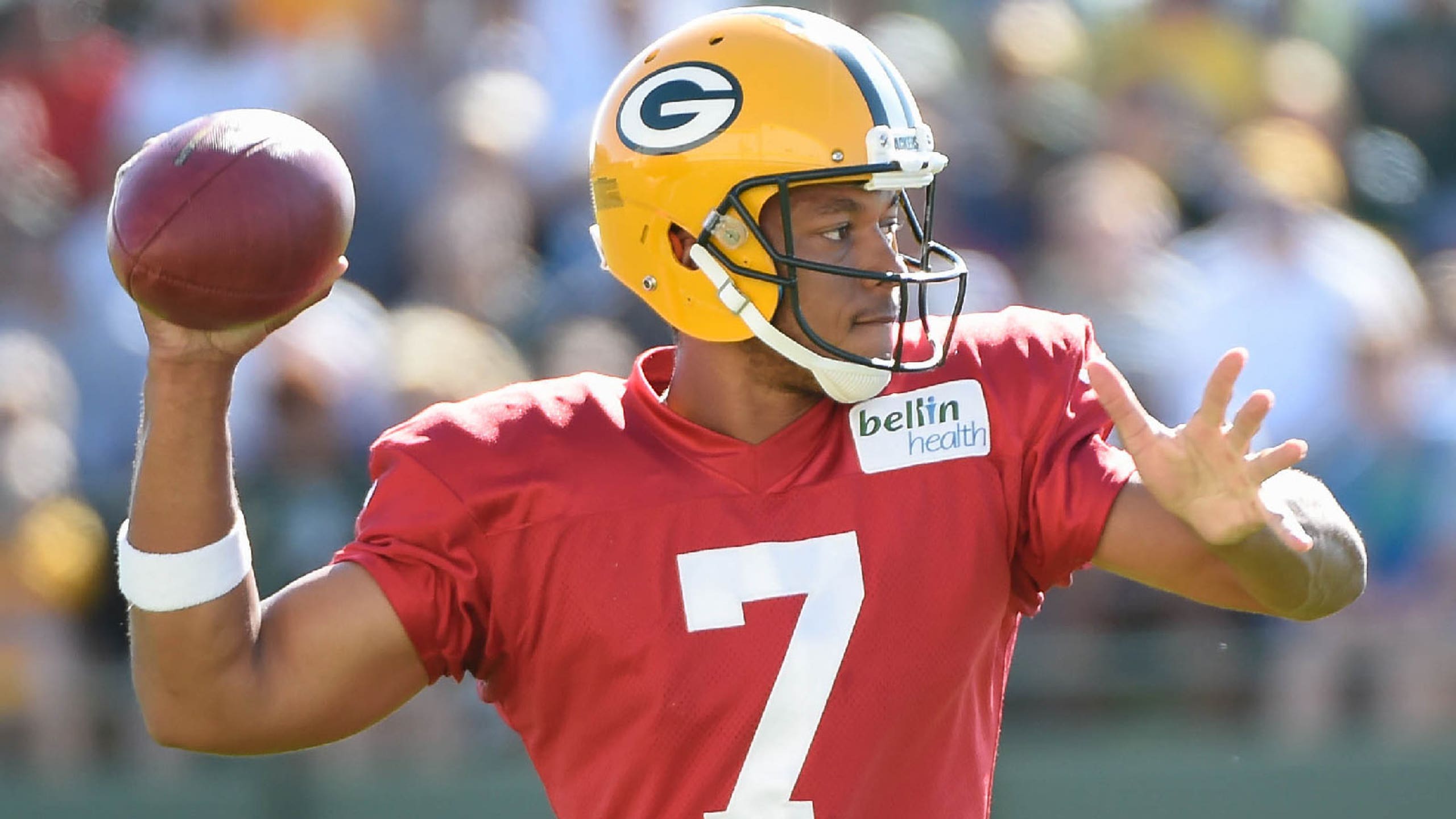 Brett Hundley studying hard to learn Packers offense
BY foxsports • August 13, 2015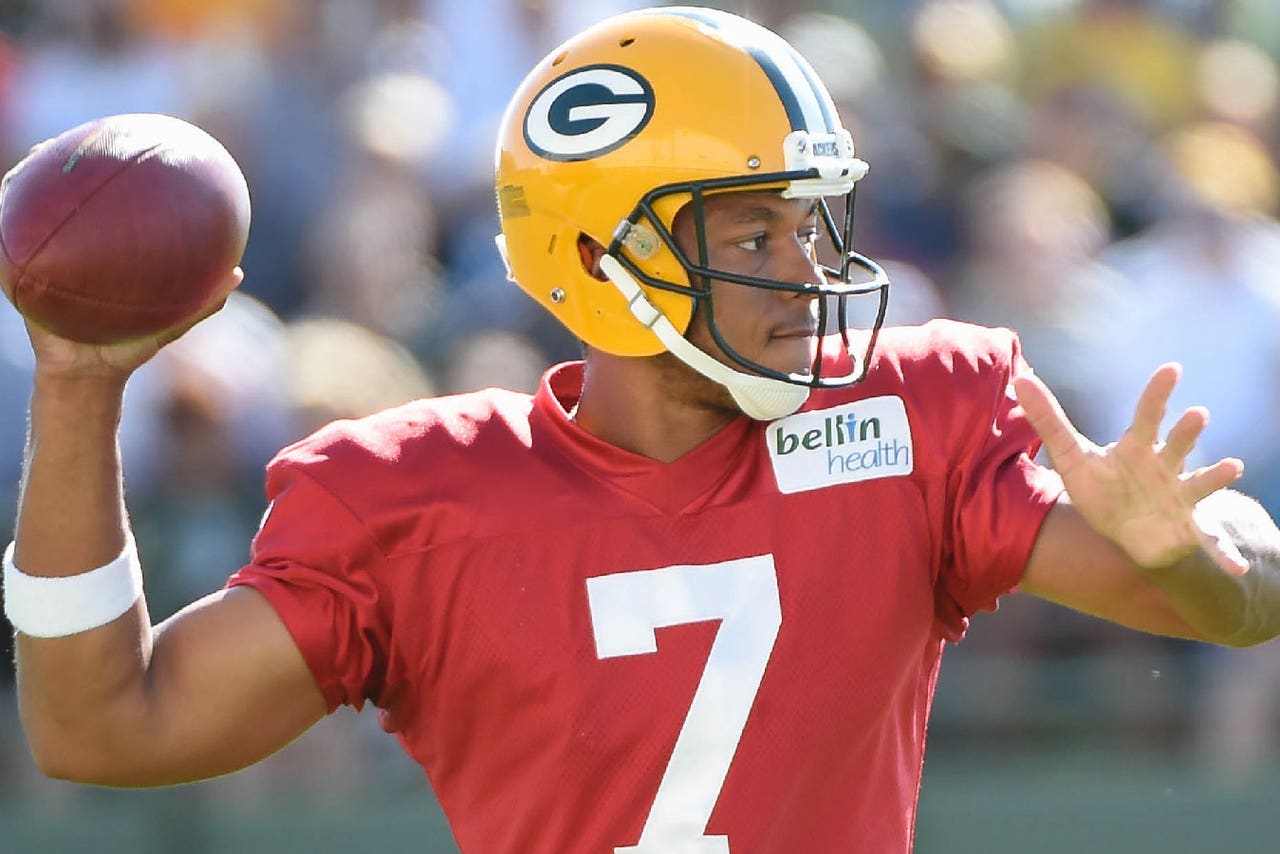 Starters often eat up the valuable practice reps in training camp, so it can be difficult for a rookie quarterback to prove that he's making progress. That's why Green Bay Packers quarterback Brett Hundley, who was selected in the fifth round of this year's draft, is doing all he can to pick up the mental aspect of the game.
"I don't like not knowing stuff. If I don't know something, I'm going to learn it," Hundley said, via Jason Wilde of ESPN Wisconsin. "Now I'm to the point in the offense where I feel comfortable enough where you call something, I know what we're doing. Maybe not with everything, but with the majority of the offense, I can tell you what everybody's supposed to do."
Backing up one of the NFL's finest quarterbacks in Aaron Rodgers can be a frustrating experience. However, Hundley -- who's obsessed with knowledge and acquiring more of it -- looks at the situation in a far more positive light.
"I always had that positive mindset [about playing behind Rodgers] because … I guess the way to put it is, I like knowledge. I like learning," Hundley said, per ESPN Wisconsin. "Sometimes I feel like quarterbacks, when they don't have somebody to learn from, you don't know what you don't know. And that keeps you in your same ways until you're around somebody who can teach you what you don't know.
"Now, I think I'm in a situation where, I loved UCLA, but I'm happy to be here because Aaron is the greatest quarterback in the game right now. There's a lot of stuff he does that I don't know, and now I'm learning it. How can you beat that?"
Hundley comes from a spread offense, which differs drastically from the West Coast offense the Packers currently run under head coach Mike McCarthy. He has spent all spring and summer trying to learn the new system, but he thinks he's finally starting to get it.
"I'm finally starting to get comfortable enough to where I can sort of put my own game into it," Hundley told ESPN Wisconsin.
(h/t ESPN Wisconsin)
---
---