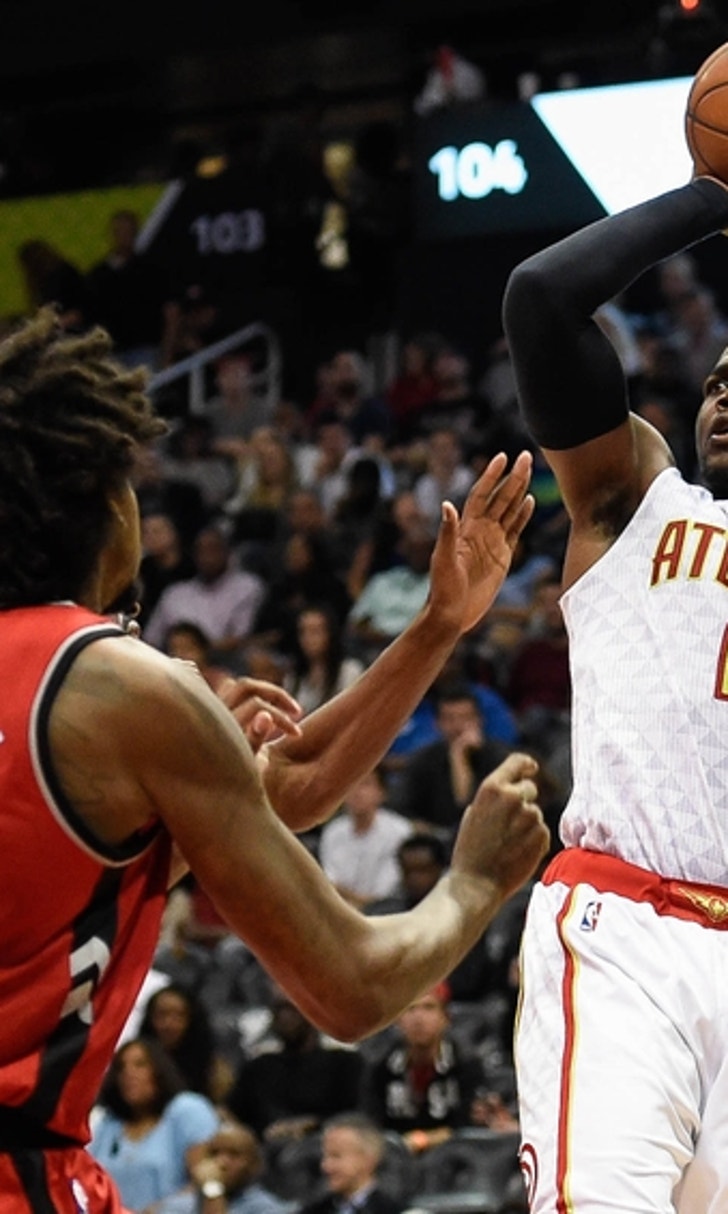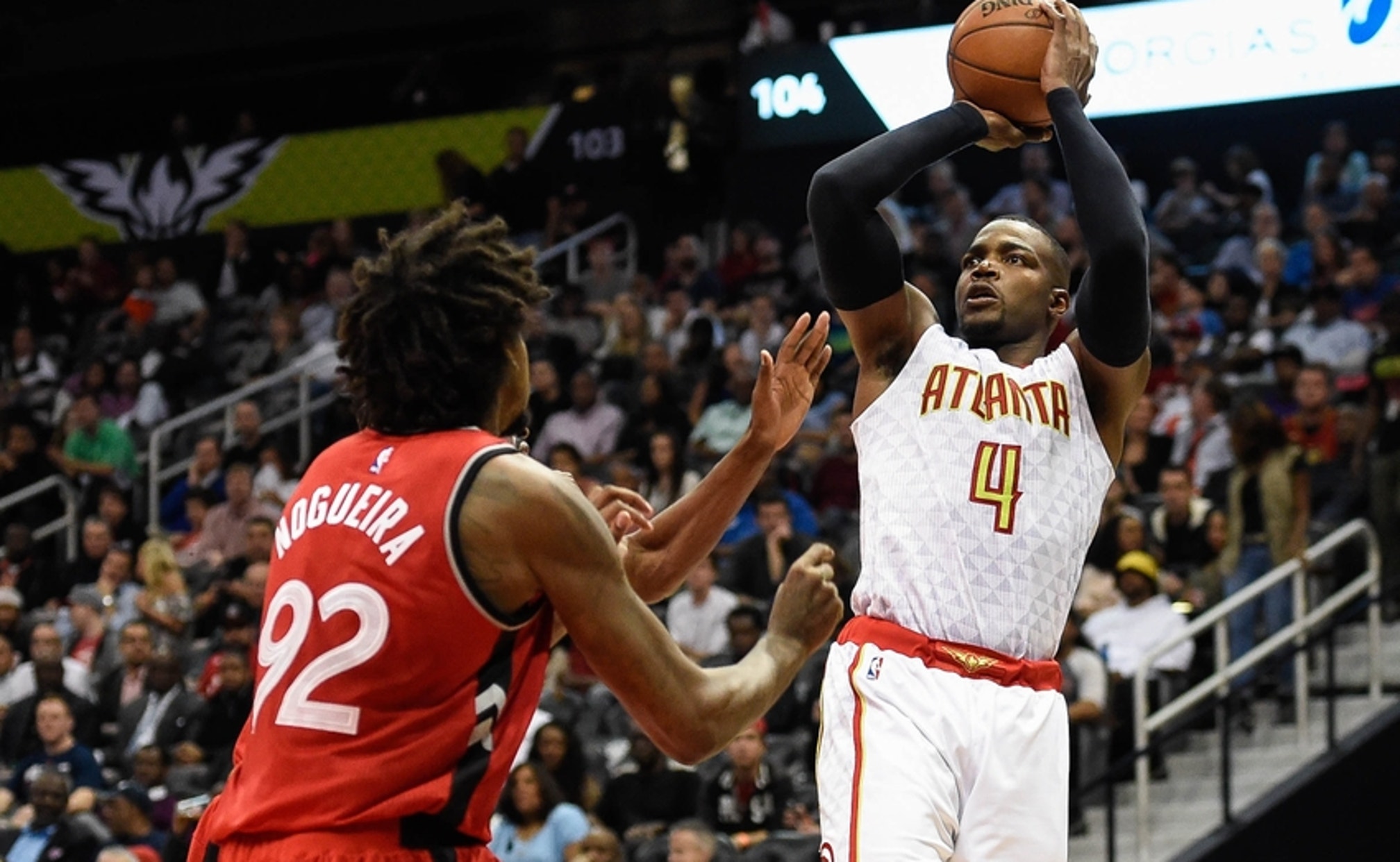 Toronto Raptors: Paul Millsap Would Help Free Up Kyle Lowry
BY Fansided and Justin Rowan/FanSided via Hoops Habit • June 30, 2017
If the Toronto Raptors want their offense to be sustainable against the league's elite, they need to get Kyle Lowry more help.
It's hard to be too critical of the Toronto Raptors over the past few seasons. The team has gone from being an afterthought, to one of the best teams in the association. As they improve their record, they've also managed to successfully acquire future assets and develop young talent.
This has the team in a great position to win now, as well as continue their success into the future. But one thing has remained constant throughout this run, Kyle Lowry has been the engine of this team.
This has lead to a ton of success, but also makes their offense predictable when they come head-to-head with the league's best teams. If they want to take the next step, this issue must be addressed.
The book on the Raptors is that if you can disrupt Lowry, you can disrupt the offense. Lowry has been arguably the third-best point guard in the league this season. Outside of Russell Westbrook and James Harden, no player at the position is having a better statistical year.
He's been more efficient than Stephen Curry, while having less help from his supporting cast. While his performance has been incredible, it's fair to wonder how sustainable it is. Specifically, how sustainable it is against the best teams in the league.
Against the Cleveland Cavaliers, Golden State Warriors, San Antonio Spurs and Los Angeles Clippers this season, Lowry is shooting 40.3 percent from the floor and 37 percent from three.
Against the rest of the league, Lowry is shooting 49 percent from the floor and 46 percent from three. The reason for this isn't that he only can perform against lesser teams, it's that the demand against these teams is too great for a single-creator offense.
There is no safe outlet that Lowry can get the ball to within the starting rotation, that can initiate offense and help both he and DeMar DeRozan get open looks.
While DeRozan has a reputation of a ball-stopper, that reputation isn't necessarily fair to him. It's true, he passes the ball fewer times per game this season and generates fewer potential assists.
But his touches are also down and he passes the ball on 57 percent of his possessions, up from 56 percent last season. His improved ability to see the floor and move the ball has helped his decision making and helped make him more efficient.
Despite that improvement, he's still not someone that can be asked to regularly create for teammates. This is fine, as he provides the team with extremely valuable, efficient scoring. You are your skill set and asking DeRozan to do more is unlikely to be productive.
What both Lowry and DeRozan require is someone that can initiate offense in the frontcourt. Someone that they can run a pick and roll with, who can find the open man while rolling. Someone that they can dump the ball into and read double teams.
A player like this would not only help make the offense less predictable, it would help both Raptors guards get easier looks.
As fate would have it, a player that fits this profile is available on the market. Paul Millsap would be exactly what the doctor ordered for this Raptors squad. Millsap is similar to Patrick Patterson, as a glue player that does everything well.
But while Patterson does everything well, Millsap pairs elite defense with a complete game. He has vision as a passer, can put the ball on the floor, space the floor and provide the Raptors with a toughness they are missing.
Adding Millsap would help transform a struggling Raptors defense. But an additional benefit would be his ability to take a load off of Kyle Lowry. Having a frontcourt player that can generate looks for the team is becoming essential in today's NBA.
The Warriors have it in Draymond Green. The Cavaliers have it in Kevin Love as well as LeBron James when he plays the 4. The Clippers have it in Blake Griffin. The Spurs seem to get their play-making from every position.
More from Hoops Habit
Outside of defensive improvements, this is one of the main areas where the Raptors could use improvement. Millsap would help address their two biggest needs in one addition.
The Raptors shouldn't be shy in trying to acquire Millsap. They have stockpiled assets for a reason, and players of this caliber aren't available often. If the Hawks decide to move Millsap, rather than lose him in free agency, the Raptors must pounce.
On ESPN's True Hoop podcast, Brian Windhorst stated to the Raptors almost completed a deal for Millsap this past summer. The deal fell through and the team decided to keep Millsap as Horford departed for Boston.
If Millsap is back on the market, the Raptors look like a prime candidate to acquire his services.
Exactly what the Hawks would want in a deal is unclear. I would imagine Patrick Patterson would be involved in the deal, as acquiring Millsap would mean the Raptors wouldn't be in position to pay both Patterson and Millsap this summer. At least not without heavy tax implications.
The Raptors also have their own first-round pick, the Clippers' first-round pick, as well as plenty of young, talented players they can include to get the deal done.
---
---