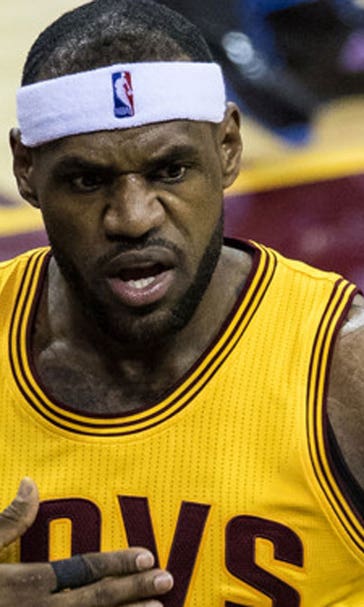 LeBron gets the worst of this emphatic 'dunk' during a marquee matchup
BY Jovan Buha • February 22, 2016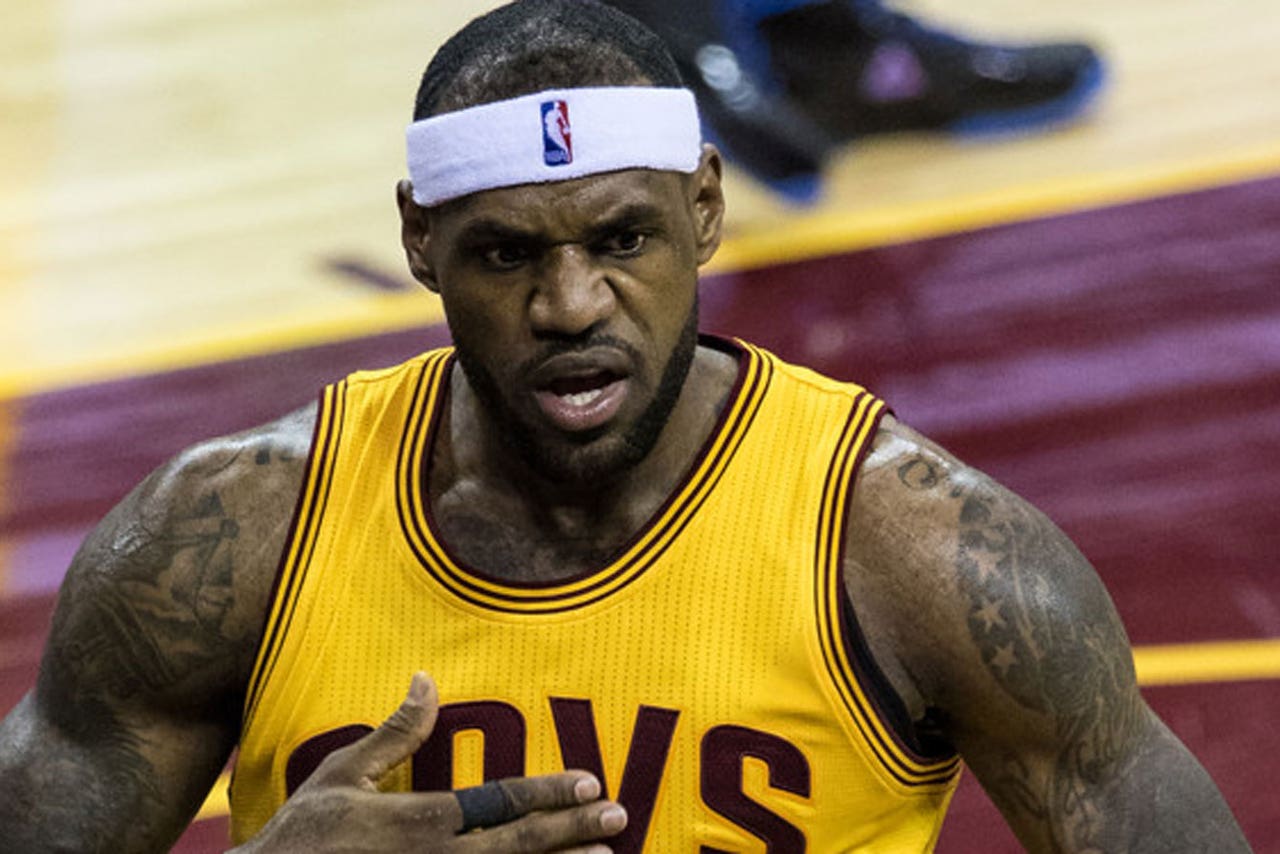 Unfortunately for LeBron James, he can't have this one taken off the Internet. 
The Cleveland Cavaliers romped the Oklahoma City Thunder in their building on Sunday, 115-92, but the uber-athletic Thunder were the winners in the highlight department, including one play James would certainly like to forget.
Near the end of the first half, Russell Westbrook and Serge Ibaka ran a high pick-and-roll, with Westbrook darting left and Ibaka rolling down the middle of the paint. As two Cavaliers defenders collapsed on Westbrook, he lofted a lob to Ibaka, who was met at the rim by James. 
Boom. The two collided in air, with Ibaka getting the better of James and throwing it down anyway. And-1:
That didn't go as expected, even considering Ibaka's athleticism. James is one of the greatest shot-blocking wings of all-time (if he's still even considered a perimeter player), and has notably blocked the shots of countless big men -- including his infamous swat on Tiago Splitter in the 2013 NBA Finals. 
But he's dropped off, if only slightly, this season, and it's impacted the way people are discussing him. 
A couple years ago, this "posterization" would've blown up Twitter, Instagram and daily sports TV and radio. People would've lost their minds and flooded the Internet and airwaves with hot takes. Now, it's flying under the radar and no one seems to care.
This play by Westbrook, for instance, has 10 times as many views on Vine:
While impressive, Westbrook crossed up Matthew Dellavedova -- who isn't exactly known for his athleticism and foot speed -- and emphatically dunked the ball uncontested.
Ibaka, meanwhile, caught a lob and "dunked" on one of the best players in the world -- and in NBA history -- and drew the foul. It wasn't the cleanest slam, which speaks to James' physicality and defense, but that seems to be the more remarkable play.
It has to be noted, of course, that James got the better end of the Thunder, posting 25 points, 7 rebounds and 11 assists in the victory, moving to 17-4 against Kevin Durant all-time. 
But people seem to be less concerned with James right now. Stephen Curry and the 49-5 Golden State Warriors have soaked up all the attention, and rightfully so. So has Kobe Bryant's retirement tour. And though James probably misses being the center of attention to some extent, he also likely enjoys having plays like this not go as viral, which saves him some unnecessary flak.
Jovan Buha covers the NBA for FOX Sports. Follow him on Twitter: @jovanbuha.
---
---