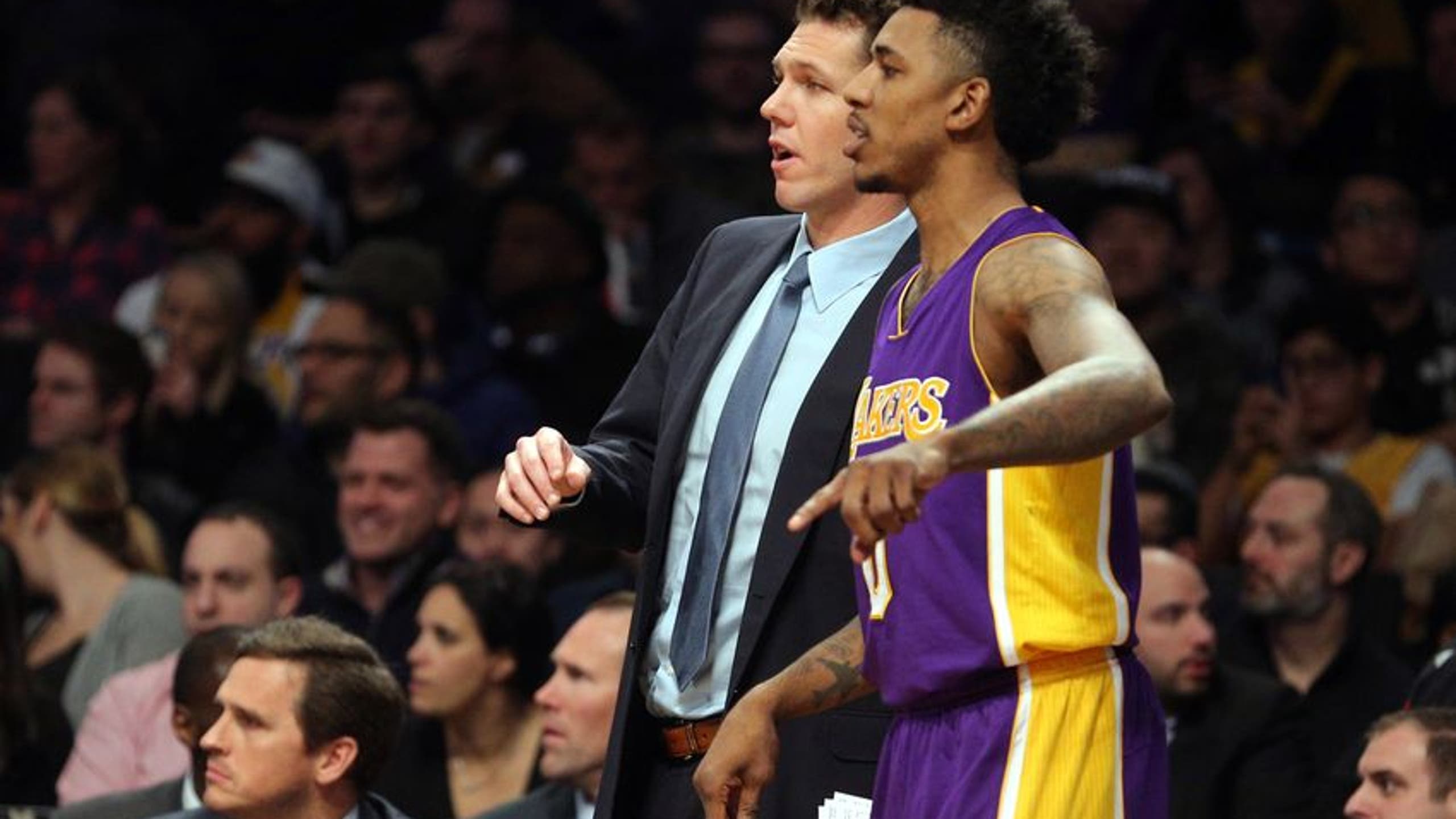 Breaking Down the Latest Lakers Trade Rumors
BY Fansided and Christian Rivas/FanSided via Lake Show Life • December 22, 2016
From "first team all defense" to Philly's Best, we're breaking down the latest in Lakers trade rumors.
It's the most wonderful time of the year. Christmas? No, although that is a close second. Lakers trade season!
The NBA trade deadline is just a few months away on Feb. 23, 2017, and with every trade rumor, the Lakers are almost always involved. While most–if not all–Lakers trade rumors are nonsensical, they're still fun to talk about. Here are some of the latest Lakers trade rumors:
Tony Allen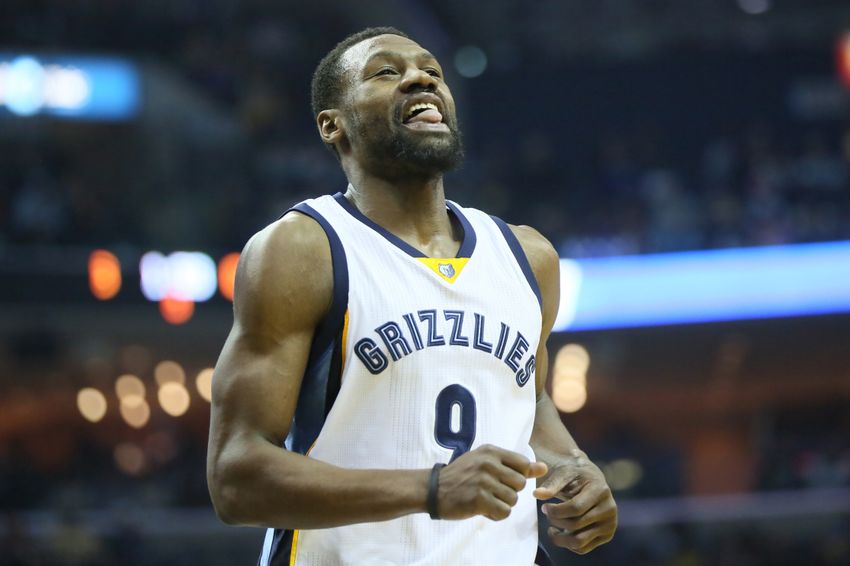 The newest name on the NBA trade block is none other than Tony "first team all defense" Allen. According to Ronald Tillery of The Commercial Appeal, the Memphis Grizzlies are fielding offers for the five time All-Defensive team staple.
Are the Lakers one of the teams showing interest in the soon to be 35-year-old defensive specialist? If they are, they shouldn't be. While Allen might be one of the better defensive guards in the NBA, his best days are far behind him. Would he help the Lakers' poor perimeter defense? Sure, but for how long? A year maybe?
The Lakers have one of the more exciting young cores in the league complemented by a few solid veterans in Luol Deng, Timofey Mozgov and Lou Williams. Giving up any one of those guys for an aging, non-shooting guard would be a bad move. Allen also only has one year left on his $5.5 million contract, making him a flight risk in free agency.
Nerlens Noel
Dec 20, 2016; Philadelphia, PA, USA; Philadelphia 76ers forward Nerlens Noel (4) warms up before a game against the New Orleans Pelicans at Wells Fargo Center. Mandatory Credit: Bill Streicher-USA TODAY Sports
Now we're talking. A 22-year-old center entering restricted free agency begging to be traded to a new team? It's a Christmas miracle! Sam Hinkie is actually Santa Claus and Nik Stauskas is an elf.
It doesn't take a genius to see Nerlens Noel's potential. His rookie season, Noel was among the league leaders in blocks per game (1.9) and Defensive Box Plus/Minus (+4.5). His rookie season!
He followed his rookie season with another productive season in Philadelphia, averaging 11.1 points, 8.1 rebounds and 1.5 blocks per game.
For context, DeAndre Jordan is averaging 11.8 points, 9.6 rebounds and 1.8 blocks per game this season with Chris Paul throwing him lobs. Noel had Ish Smith and T.J. McConnell.
Imagine the numbers he'd put up if he had a real point guard (ehem, D'Angelo Russell). So with his potential, why are the 76ers looking to trade him so early into his career? To make a long story short, The Process.
It's no secret that the 76ers have a logjam in the frontcourt that has to be cleared out sooner or later. The question before was how soon, but that question looks just about ready to be answered.
Would Philly welcome Lou Williams back home with open arms if he also brought a pair of future second round picks and Nick Young? There's only one way to find out for sure.
Nick Young
November 18, 2016; Los Angeles, CA, USA; Los Angeles Lakers guard Nick Young (0) shoots against the San Antonio Spurs during the first half at Staples Center. Mandatory Credit: Gary A. Vasquez-USA TODAY Sports
When will the Nick Young trade rumors go away? As long as he's in Los Angeles, never.
Young wasn't even supposed to be on the team, remember? He was washed. There was no way he could be on the team with the whole D'Angelo Russell dilemma. His future was either in the CBA or at the end of an NBA bench. The Swaggy P era in Los Angeles was over, or so we thought.
Nick Young has risen from the ashes left by Byron Scott and is now Uncle P. Young has been scorching hot all season and has shown no signs of cooling down. Since returning from injury on Dec. 11, Young has finished five of his last six games in double figures, including a 32 point outburst against the Cavaliers on Saturday.
The league must be keeping tabs on this guy, right? Not according to Steve Kyler of Basketball Insiders.
The is a blanket statement on the Lakers. They look at the marketplace constantly, but as a team they are trying to build a good solid culture for the young guys and they are extremely reluctant to mess with that.

It's possible Nick is traded, but having talked to teams about Nick Young specifically, he does not have a lot of fans. It's more likely than not he plays out his deal in LA, mostly because there is no market for him and the Lakers don't see open to trade or changes.
Unlike Luol Deng and Timofey Mozgov, Young's contract isn't hard to move, there's just no one that wants him. If someone did try and trade for Young's services, they would likely give the Lakers a low ball offer. There is no harm in keeping Young around for the remainder of the season, especially with the way he has been playing. However, if a team does come knocking, the Lakers would be smart to rush to the door.
Should the Lakers try and trade for anyone at the deadline? Did we miss any trade rumors? Let us know in the comments below or join the conversation on Twitter (@TheLakeShowLife).
More from Lake Show Life
This article originally appeared on
---
---