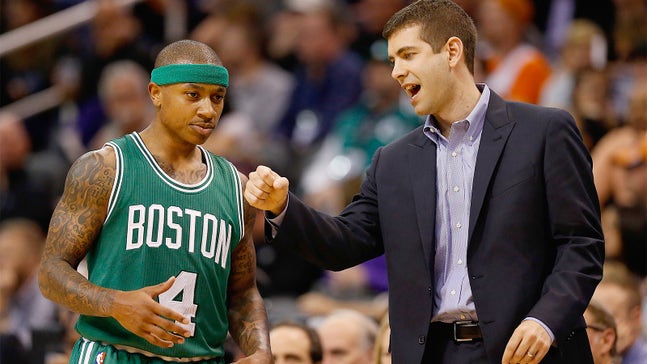 Brad Stevens is why everyone loves the Boston Celtics
Published
Oct. 28, 2015 11:02 a.m. EDT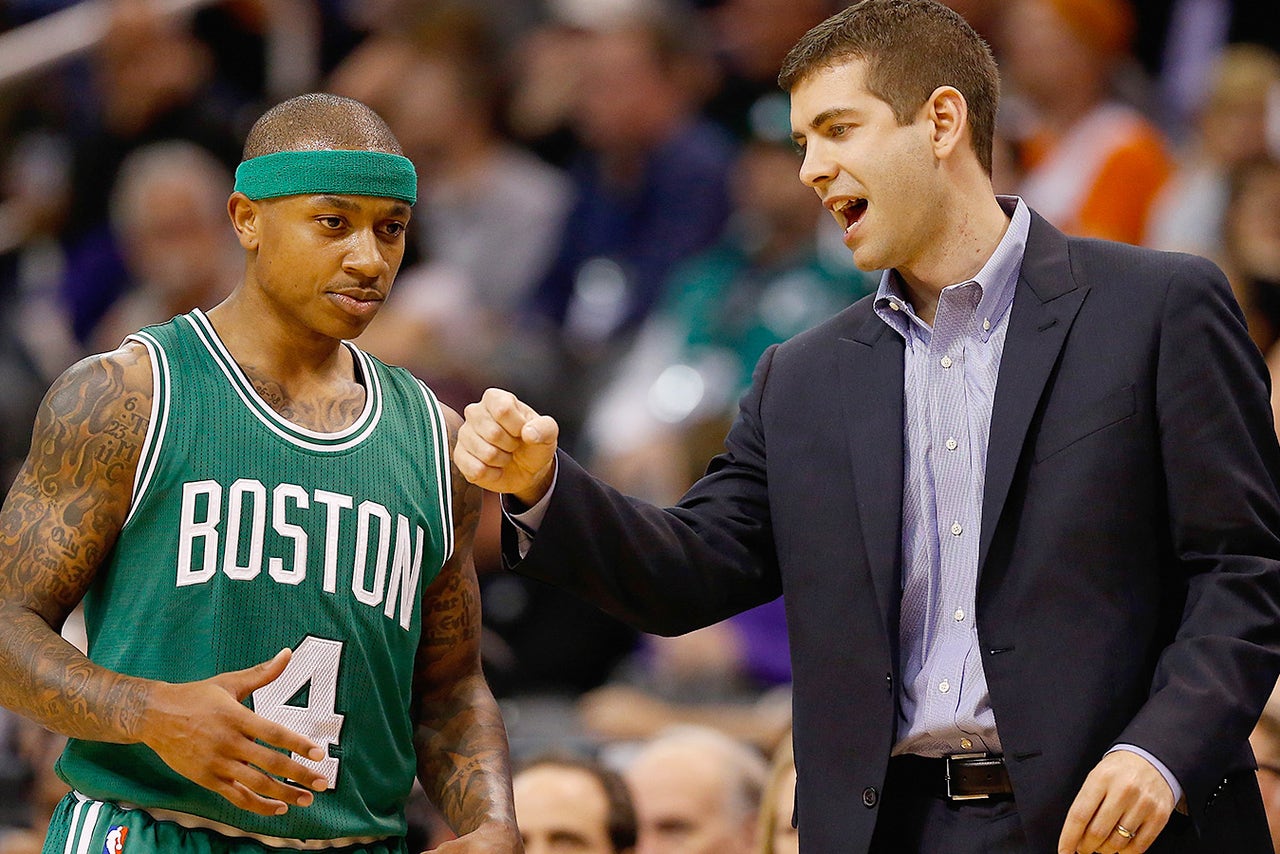 Brad Stevens is a wunderkind, the rare basketball-coaching genius who's yet to celebrate his 40th birthday. Now entering his third season with the Boston Celtics, Stevens is the single biggest reason why some people around the team and league are so optimistic about their projected win total. 
Here's Stevens analyzing himself, in a fantastic profile by SB Nation's Paul Flannery:
Stevens eats and sleeps basketball, but he doesn't allow emotions to get the best of him. He's patient and understands that an 82-game season means his team not only needs to outwork their opponents for 3,936 minutes, but also get after it in practice and grow as individuals.
Boston won't win the championship this season, but with Stevens at the helm it feels only like a matter of time before they do.
"We're a society that's been built generation by generation on the pursuit of trophies, not on the pursuit of growth," Stevens says. "Life is so much more enjoyable when you're focused on your effort and your growth, rather than on something that can be lost or gained. I know that's big picture, philosophical stuff, but it's real. For me, that's the best way to be a coach because I don't get too high or too low."
---
---