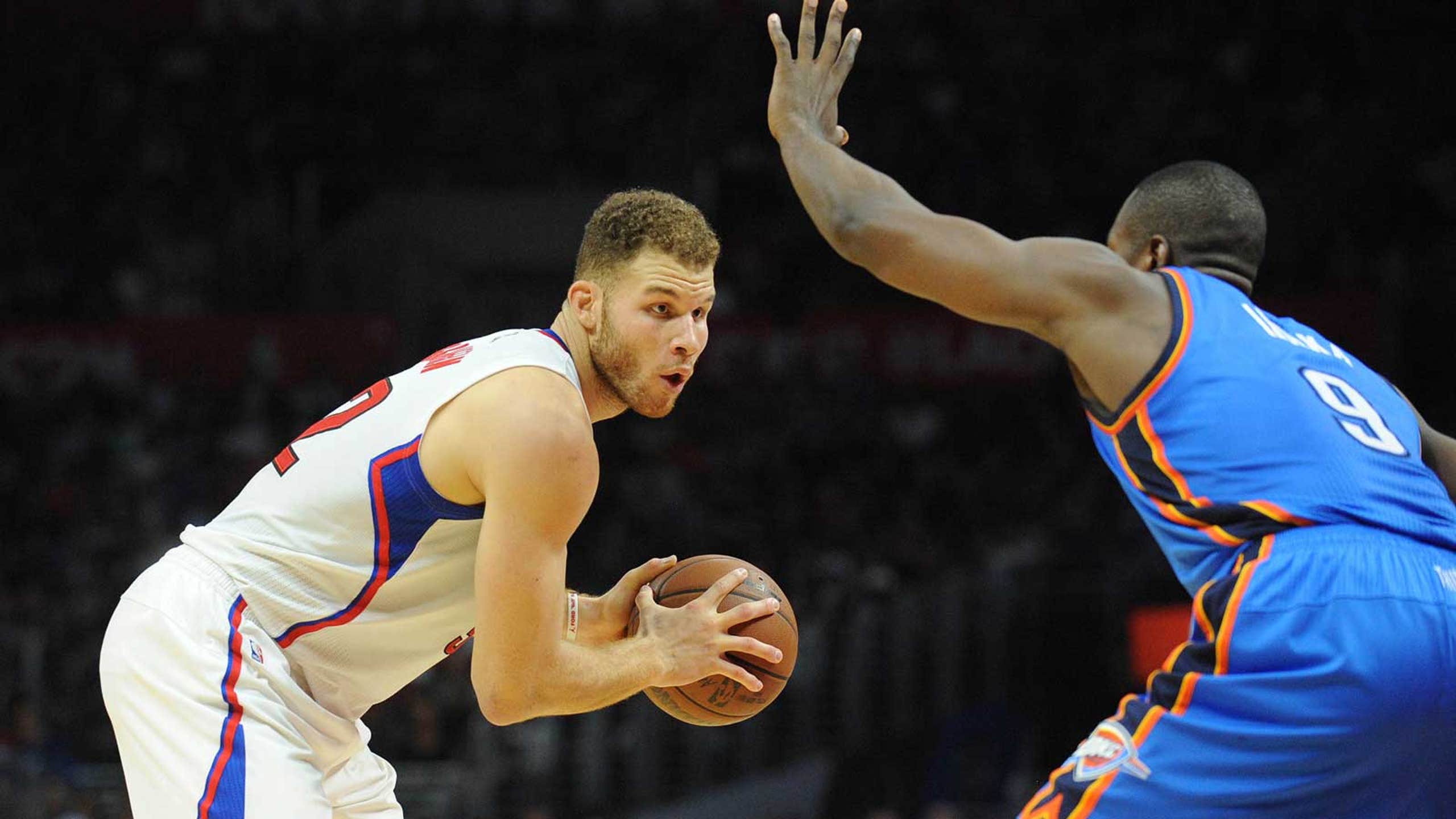 Blake Griffin hopes to return to Clippers during next week's road trip
BY Jovan Buha • January 15, 2016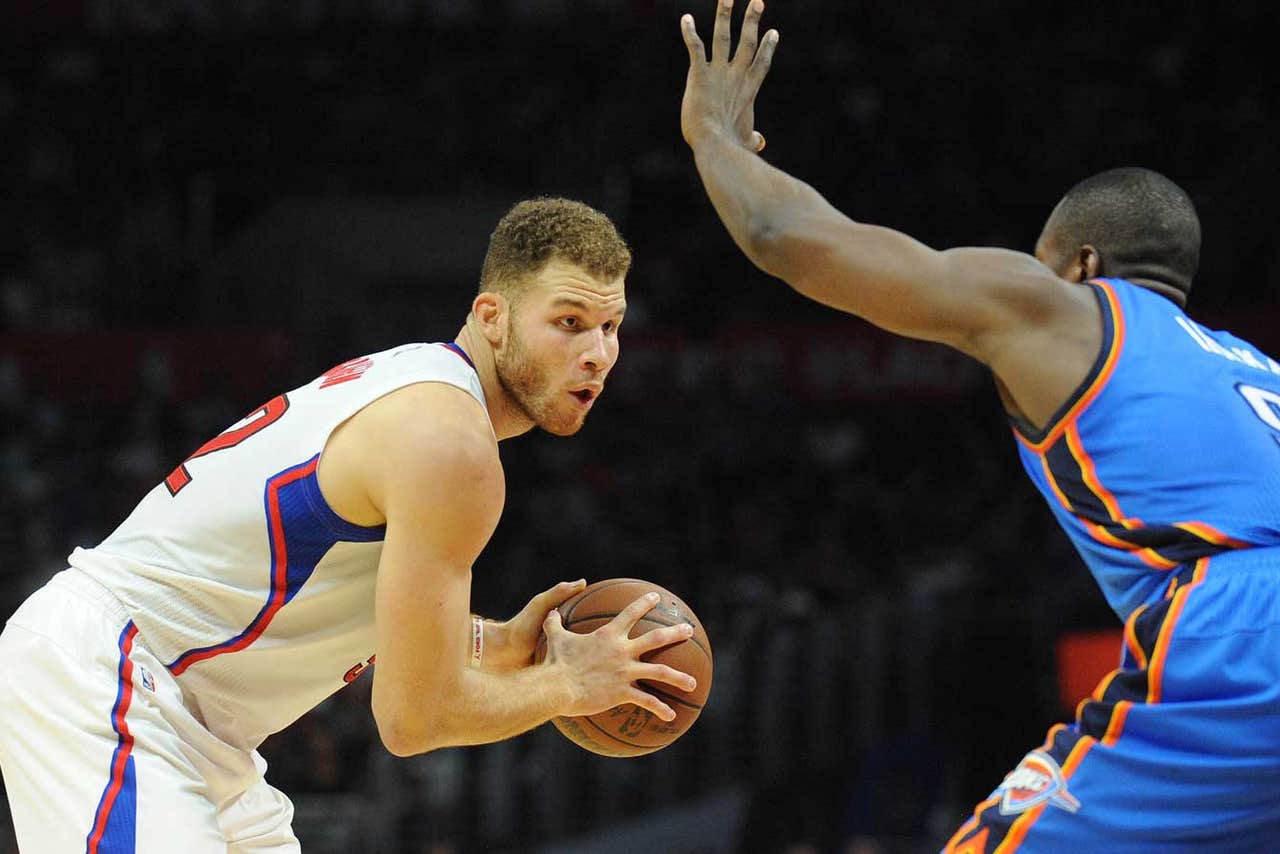 A couple days after Los Angeles Clippers coach Doc Rivers said that All-Star power forward Blake Griffin won't be returning "any time soon" from his partially torn left quad injury, Griffin told reporters that he hopes to return during the team's upcoming five-game road trip, via the Los Angeles Times:
"That's the plan," Griffin said Friday. "I don't know what game from here on out. It's safe to stay [Saturday's] not an option, but I wouldn't rule anything else out."
The Clippers embark on a five-game road trip that starts Thursday in Cleveland and ends in Atlanta on Jan. 27. A return by the Atlanta game would mean Griffin missed almost five weeks of action since suffering his injury on Christmas, but it seems as if Griffin could be back sooner.
Griffin said he resumed limited basketball activities on Thursday and didn't feel sore on Friday, which he claims is the barometer -- soreness indicates how close he is to returning. If Griffin experiences any soreness, he has to take a "step back." But if he feels fine, he can keep progressing toward recovery. 
His next doctor's appointment is on Tuesday.
Though the injury didn't rear itself fully until the Clippers' win over the Los Angeles Lakers on Christmas, Griffin said his quadriceps started bothering him on Dec. 2 in a loss to the Indiana Pacers. Essentially, he was playing hurt for almost a month before the pain become unbearable. 
The Clippers are 9-0 without Griffin and have won 10 in a row overall, including a 104-90 win over the Miami Heat on Wednesday without Griffin and DeAndre Jordan, which Griffin said is "the biggest win we might've had all year."
How are the Clips playing so well without their leading scorer and arguable best player?
Griffin credits the Clippers' second unit, which has finally shown up in his absence:
"The second unit has been unbelievable," he said. "The way they're playing, they've been a huge, huge reason for our success. They've been extending leads, they've been great."
After finishing their current homestand with games against the Sacramento Kings on Saturday and the Houston Rockets on Monday, the Clippers head out on the road for contests against the Cleveland Cavaliers on Thursday, the New York Knicks on Jan. 22, the Toronto Raptors on Jan. 24, the Indiana Pacers on Jan. 26 and the Atlanta Hawks on Jan. 27.
Jovan Buha covers the NBA for FOX Sports. Follow him on Twitter at @jovanbuha.
---
---