Tony Romo: 'I'll be good to go' despite 'back tightness'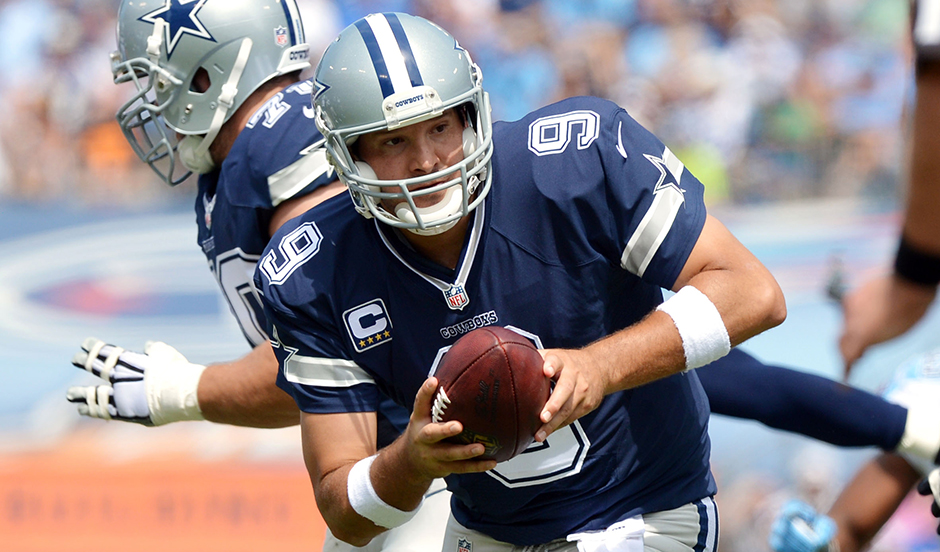 IRVING, Texas — Tony Romo sat out Wednesday's practice, the Dallas Cowboys quarterback calling it a "maintenance day" and conceding that he's experiencing "back tightness" while downplaying the implications of the day off.
"I'll be fine," Romo said. "I'll be good to go tomorrow."
In fact, when Romo was asked if he could attempt 50 passes this Sunday in St. Louis if necessary, he laughed, promised he could, and unselfishly noted that he's also fine with being a "bus driver."
"I'm all for having games like we just had," he said, reflecting on Dallas' run-heavy 26-10 win at Tennessee. "It makes everyone's job easier."
Romo, 34 and coming off two back operations in as many years, is trying to make his life as a QB easier by taking time strengthening his core. After he took part in the Wednesday walk-through and some game-plan installation, that's where he shifted his mid-week focus.
"Like we said throughout training camp, you have to be smart," Romo said. "It's just part of you understanding when your back gets tight, you've got to do those things and you've got to go and do glutes and abs, and hammer out functional strength stuff in the weight room and do a lot of things to enhance that. It's been good."
Romo isn't prepared to say that "maintenance days" are soon to be part of his weekly schedule. But he does being "back tightness" is normal.
"It's going to happen," Romo said. "It's going to pop up. I'm sure it'll happen throughout the rest of the season. You'll see a day here or there. … You play this game. It's a very violent, physical game, and you throw the ball a lot and you do all these things. Sometimes it's just that tightness stuff comes up.
"I mean, you want to go and do everything 100 percent," Romo said. "When you're coming off surgery you have to be smart with how the process goes and I think we've been that way and we'll continue to be that way."