Durant on scoring streak: 'I'm glad that's over with'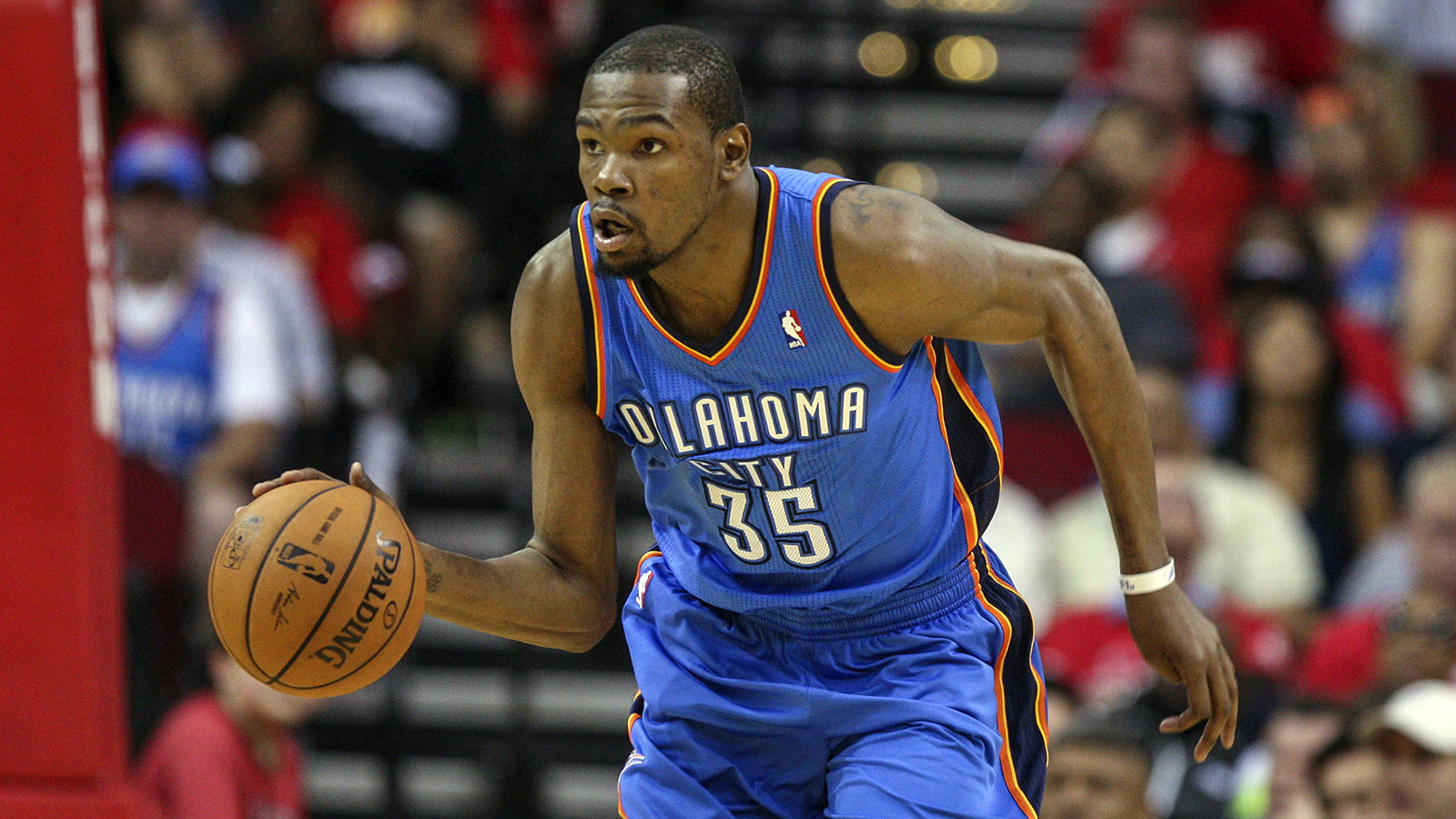 The streak ended, but the Thunder got Thabo Sefolosha back and got back to some defense, too.
Kevin Durant's streak of 41 games in a row of scoring 25 or more points ended, but Durant didn't seem to mind after the 107-92 victory over the Kings in Sacramento.
"When I sit back after the season's over, that's when I'll reflect on everything, what I've done, what the team's done," Durant said to The Oklahoman Tuesday night. "I'm sure I'll appreciate it then, but now I'm just focusing on game to game and how we can get better as a group and how I can help the team get better. I was getting so many texts after every game, I'm glad that's over with."
Durant's run to 41 games in a row is the third-longest in history behind only Wilt Chamberlain (80) and Oscar Robertson (46). Durant scored 23 points but didn't play any of the fourth quarter.
Meanwhile, the game was the first for Sefolosha after missing 17 games with a calf injury. He played just 17 minutes.
The victory puts the Thunder 1.5 games ahead of the Clippers for the No. 2 seed in the Western Conference. The Thunder and Clippers play tonight in Los Angeles.
Follow Andrew Gilman on Twitter: @andrewgilmanOK