Meyer recruits star roster for coaches clinic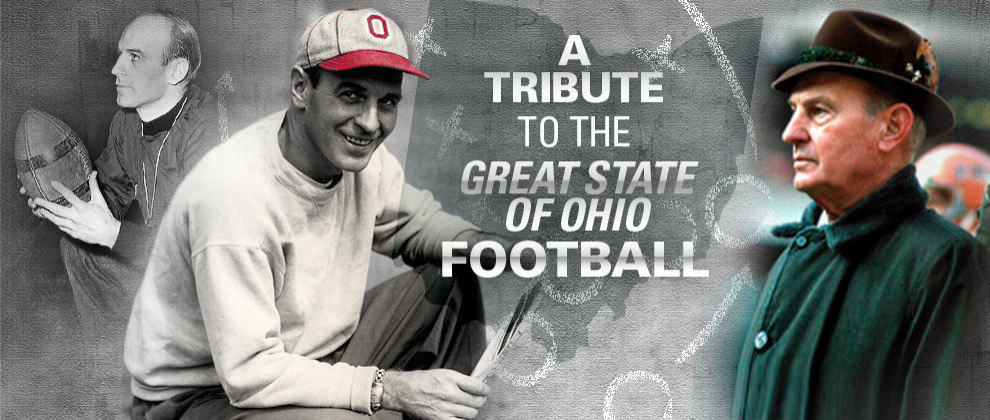 COLUMBUS, Ohio – Urban Meyer is quite the recruiter, and that has extended to his annual coaching clinic.
The roster for annual Ohio State football coaches clinic next week has been beefed up to include — for the first time — both Cincinnati Bengals coach Marvin Lewis and Cleveland Browns coach Mike Pettine.
Meyer started pushing the theme of this year's clinic, which eventually became "A Tribute to the Great State of Ohio Football," several months back with the idea that it would include coaches from all levels across the state.
"I was on a walk and I started thinking…I think people sometimes forget that Ohio is the birthplace of football — Canton, Massillon, that's where it started," Meyer said. "We're going to bring in our two pro football coaches. We're going to honor Larry Kehres, arguably one of the greatest coaches of all time. And we're going to celebrate other great high school coaches and, obviously, we're going to honor Paul Brown and his family for what he did for the great state of Ohio football.
"Having those two (NFL) coaches come down, I don't know if anyone has ever done that."
Kehres won 93 percent percent of his games — not a misprint — and 11 Div. III national championships over 27 years at Mount Union before retiring last spring. He'll be honored along with Ohio's all-time winningest high school coach, Bob Lutz, who won 381 games in 39 years at Ironton High School.
The formal tribute to Brown will take place prior to Lewis speaking to the assembled coaches at 8:10 p.m. on Thursday, April 10. Meyer (9 a.m.) and Pettine (10 a.m.) will speak on Friday. Four Ohio State assistants, including offensive coordinator Tom Herman and co-defensive coordinators Luke Fickell and Chris Ash, will also be featured speakers.
Coaches can sign up and find more information at Ohio State's website, OhioStateBuckeyes.com.
Greg Gillum, who handles high school relations and helps with recruiting at Ohio State, plays a key role in running the clinic each year. Gillum is a longtime high school and college assistant in Ohio who's been at Ohio State in various roles since 2009.
Meyer reached out to both Pettine and Lewis to ensure their attendance. Lewis was on vacation this week but the Bengals confirmed his attendance; their belief that this is the first time he's been able to be part of the clinic.
"Marvin is a great friend, it's great to have him," Meyer said.
Meyer said he knows Pettine from Pettine's days coaching high school football in Pennsylvania when Meyer was recruiting for Notre Dame and Bowling Green.
"It's really my obligation and all of ours to honor Ohio football," Meyer said. "If you're coaching in Ohio, come. Celebrate this great state and the great tradition of Ohio football.
"I played high school and college here and now my son (Nate) is getting ready to play high school football in Ohio. That's important. That's a great thing."