Steve Smith Sr. wears Yoda costume to press conference (Video)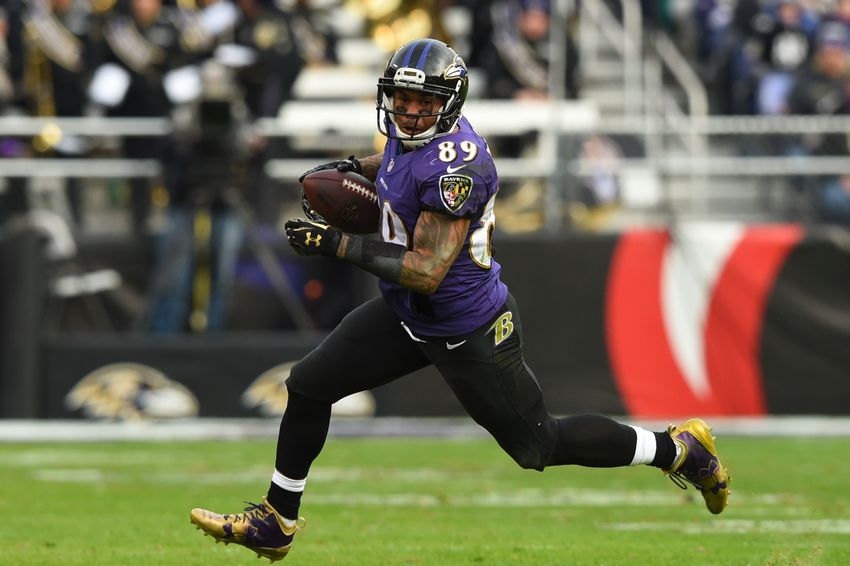 Ravens wide receiver Steve Smith Sr. wore a Yoda costume to his press conference on Wednesday
There are multiple reasons why we never want to see Baltimore Ravens wide receiver Steve Smith Sr. retire from the great game of football, and one of those reasons is the fact that he has one of the best personalities that the league has ever seen. Time and time again this man makes us laugh hysterically with his antics, and he was at it again on Wednesday.
Smith was ready to meet with the media on Wednesday as usual as the Ravens get set to take on the New England Patriots this weekend, and when he showed up, he gave the reporters in attendance quite the laugh.
Why? Well that's because Smith showed up showing Star Wars some love, as he was dressed like Yoda.
.@89SteveSmith's press conference attire for today. 😂 pic.twitter.com/IBFWnSvh32

— Baltimore Ravens (@Ravens) December 7, 2016

Yep, that's just good ol' Steve Smith Sr. … showing up to his press conference … dressed in Yoda pajamas that look like something a three-year-old would wear to bed on a nightly basis after his parents show him all the movies for the first time.
But, again, this is just what Smith does. He's one of the more colorful people to be around in the NFL, and this is just another great example of that. For as much as he loves to talk trash and piss people off on a regular basis, he also has this goofy side to him that is just as amazing when you think about it.
He'd better hope that costume has some magical Yoda powers that wear off on he and the rest of the team if they're gonna beat the vaunted Patriots this coming weekend in New England.
This article originally appeared on