Read Bill Belichick's letter of support to Donald Trump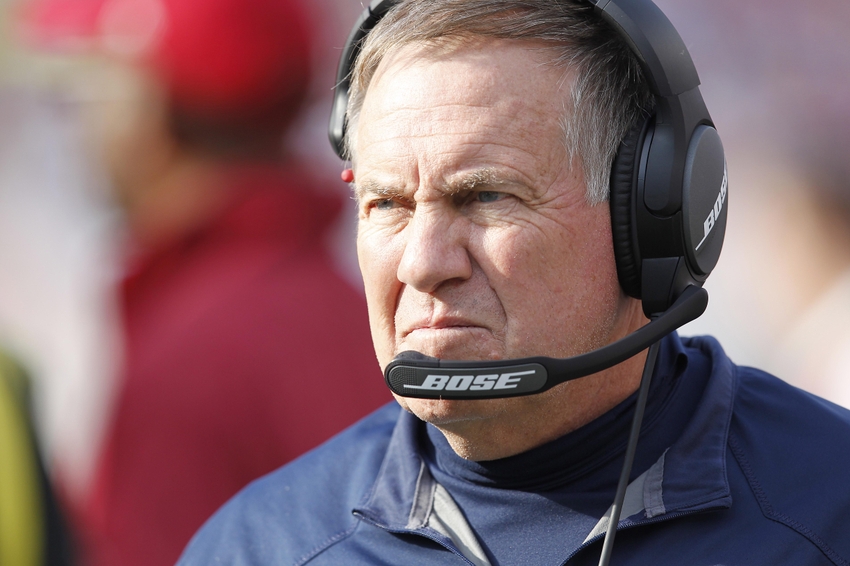 Bill Belichick has sent a letter of support to Presidential hopeful Donald Trump
New England Patriots's head coach Bill Belichick did indeed send Republican Presidential nominee Donald Trump a letter of support ahead of the election day.
This comes just one day removed from Trump, who was peaking at a New Hampshire rally on Monday, claimed both Belichick and MVP favorite Tom Brady had personally told them they were voting for him. The New York mogul then read from a letter he claimed Belichick sent him.
The letter read as followed.
Congratulations on a tremendous campaign. You have dealt with an unbelievable slanted and negative media, and have come out beautifully – beautifully. You've proved to be the ultimate competitor and fighter. Your leadership is amazing. I have always had tremendous respect for you, but the toughness and perseverance you have displayed over the past year is remarkable. Hopefully tomorrow's election results will give the opportunity to make America great again. Best wishes for great results tomorrow.

-Bill
While many pundits and fans were initially skeptical of the letter's veracity, both CSN New England and WBZ TV's Steve Burton later confirmed that the note was legitimate.
However, according to The Nation's Dave Zirin, Belichick did not intend for the contents of the letter to become public.
It should also be noted Brady told Boston radio station WWEI 93.7  that he actually hadn't voted yet, thus missing the State of Massachusetts early voting period on Friday.
"No, I haven't voted yet," told Brady the station.
Brady's wife, Brazilian supermodel Gisele Bundchen also made waves when she publicly acknowledged she had no plans on voting for the Republican even though her husband had prominently displayed a hat with Trump's slogan 'Make America Great Again' in his locker room.
In terms of actual competition, the Patriots are riding high atop the Power Rankings with a league best 7-1 record. Brady, who made his triumphant return from suspension in Week 5, has led his team to a 4-0 record while putting together the highest weekly Total QBR three times in the four games he has played.
This article originally appeared on