Ravens at Cowboys: Preview, Predictions, and More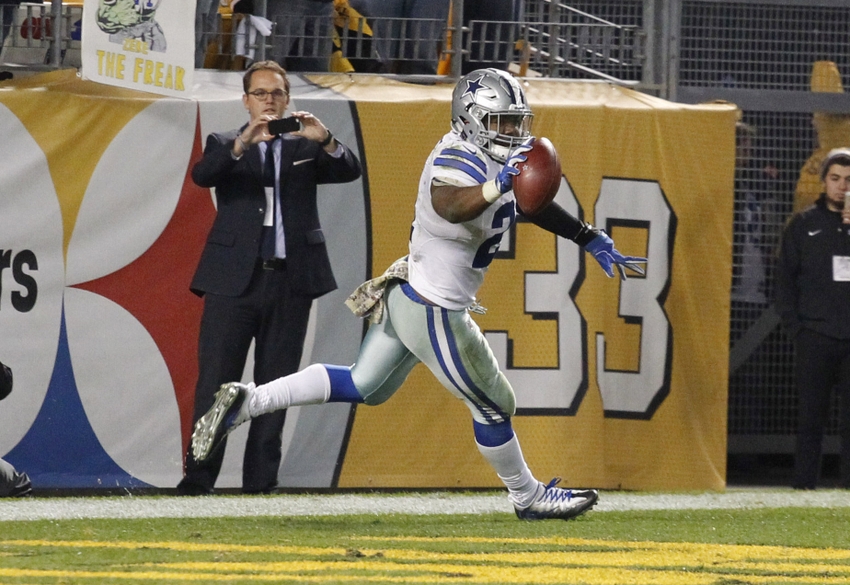 Baltimore Ravens vs. Dallas Cowboys
It's a battle of first place teams as the NFC East leading Dallas Cowboys (8-1) host the AFC North leading Baltimore Ravens (5-4) in Week 11 action.
Dallas looks to extend their eight-game winning streak after a thrilling road win against the Pittsburgh Steelers. Baltimore looks for their third-straight win as they try to keep their slim lead in their division. Either way, it should be a matchup between two teams hitting their strides and looking to keep things rolling down the stretch.
Here's a look at the keys to victory for each of these team:
Baltimore Keys To Victory
Keep Stuffing the Run: Baltimore has held opposing teams a league low 71.3 yards per game. Dallas has rushed for a league best 161 yards per game. Baltimore needs to keep things closer to their average per game to have a chance here.
Challenge the Secondary: With cornerback Morris Claiborne and safety Barry Church out injured still, the Cowboys secondary is pretty thin at the moment. Ravens quarterback Joe Flacco needs to attack them early and often. It worked for the Steelers last week, they scored at ease—they just couldn't stop the Cowboys run game.
Make Prescott Look Like a Rookie: This one may never happen because all season it has seemed like rookie quarterback Dak Prescott is a seasoned vet. He isn't and the key will be making him look like a rookie. Baltimore has to bring looks he hasn't seen and try and confuse him. If Dak gets comfortable, this will be a long day for Baltimore.
Dallas Keys To Victory
Pressure Joe Flacco: Dallas is 21st in the NFL in passing yards surrendered with 263.1. The biggest reason for that is their lack of pressure on quarterbacks. Defensive end Demarcus Lawrence got some pressure on Steelers quarterback Ben Roethlisberger last week and he needs to do it again this week against Flacco to make up for their thin secondary.
Keep Doing What Works: Ezekiel Elliott leads the league in rushing. There's no reason at all to stop giving him the ball. Baltimore has played well against the run, but this offensive line and running back are nothing like what they've faced yet.
Spread the Ball Around: Against the Eagles earlier this season Prescott played his worst game of the season. The reason was he forced the ball to receiver Dez Bryant. Since then he has gone back to spreading the ball around and it has paid dividends. Bryant needs to be involved, but it has to come naturally.
Odds
Point Spread: Dallas -7.5
Moneyline: Dallas -330, Baltimore +270
Over/Under: 45
Prediction
Baltimore's stout run defense is kind of a facade. The best running teams they faced have been the Buffalo Bills and New York Jets with LeSean McCoy and Matt Forte. Those guys are good players, but they haven't been as dominant as Zeke. And they don't run behind this great wall of an offensive line.
Look for Dallas to keep imposing their will with the run game while Dak converts key third-downs to receiver Cole Beasley and tight end Jason Witten. Their defense isn't great, but neither is anything Flacco and company can do. Thus, the advantage goes to Dallas.
Pick: Baltimore Ravens: 17, Dallas Cowboys: 27
This article originally appeared on