Tom Brady explains why he's not the greatest quarterback of all time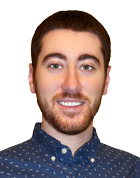 The term G.O.A.T. – or "greatest of all time" – gets thrown around a lot these days. It's used far too often, and the ones being given that title by fans and pundits don't usually deserve it.
When it comes to quarterbacks, only a couple are in the discussion. Tom Brady has five Super Bowl rings, so he's the front-runner to be considered the best quarterback of all time, but Joe Montana and his 4-0 record in championships, as well as his stellar play for the 49ers also deserve consideration.
So, who's the true G.O.A.T. of NFL quarterbacks? Brady doesn't think it's himself, and he explained why in an interview with ESPN.
"I don't agree with that, and I'll tell you why. I know myself as a player," he said. "I'm really a product of what I've been around, who I was coached by, what I played against, in the era I played in. I really believe if a lot of people were in my shoes they could accomplish the same kinds of things. So I've been very fortunate. … I don't ever want to be the weak link."
Brady? A product of what he's been around? That's absolutely ludicrous. He's one of the few quarterbacks in NFL history who has showed the ability to turn a mediocre cast of receivers and running backs into one worthy of a Super Bowl.
I'd go as far as to say he's the opposite of a "product" of the Patriots' system. You don't win five Super Bowls by being the beneficiary of a great system, all while having guys like Julian Edelman, Kevin Faulk, Wes Welker and Troy Brown as his top weapons.
Brady is rarely surrounded by All-Pros on offense, which makes his career path even more remarkable.
He cited moments throughout his career that helped make him the player he is today, giving examples of his days as a backup and a sixth-round pick.
"I was the backup quarterback on an 0-8 team in my freshman year of high school," Brady continued. "I got to Michigan, I was seventh [string], and I had a hard time getting to be No. 2, and when I finally got to No. 1 there was someone else [Drew Henson] they wanted to be No. 1. I got to be a sixth-round pick behind a great player, Drew Bledsoe, and then I got an opportunity, and I'm still trying to take advantage of it. Part of who I am now is very much who I was, and that was cultivated growing up."
In addition to saying he's not the best quarterback of all time, Brady also said he doesn't want the man who stole his Super Bowl jerseys punished. When asked if he'd like to see Martin Mauricio Ortega put in jail for his actions, Brady said, "no, absolutely not. I don't like conflict. It's just inherent in who I am."