Bill Belichick reveals the moment he realized he could be a successful NFL coach
Bill Belichick has been coaching in the NFL longer than just about anyone else. He started as a head coach back in 1991 with the Browns, but his first stint in the pros came in 1975 when he was just 23 years old.
He was a special assistant with the Baltimore Colts, which isn't quite as big of a deal as being the head coach of the New England Patriots, but it was an important step in his career. in fact, his stop in Baltimore played a significant role in helping him get where he is today.
In an interview with CNBC, Belichick revealed one of the defining moments of his career – a time where he realized he can be a successful coach in the NFL.
"After that year [in Baltimore], when I went to Detroit, we were 1-4, we were playing the Patriots who were 4-1. They had a great team. I went back to an experience I had in Baltimore. I talked to our offensive coordinator and said, 'Look, I know we haven't ever used this formation, but I studied this formation when I was at Baltimore last year. I think this is really going to give the Patriots a problem, can we take a look at this?'
"We went through, we looked at it, we used it. And we won the game by three touchdowns. It was a huge upset. That was kind of one of those where I'm like, 'OK, I can coach in this league."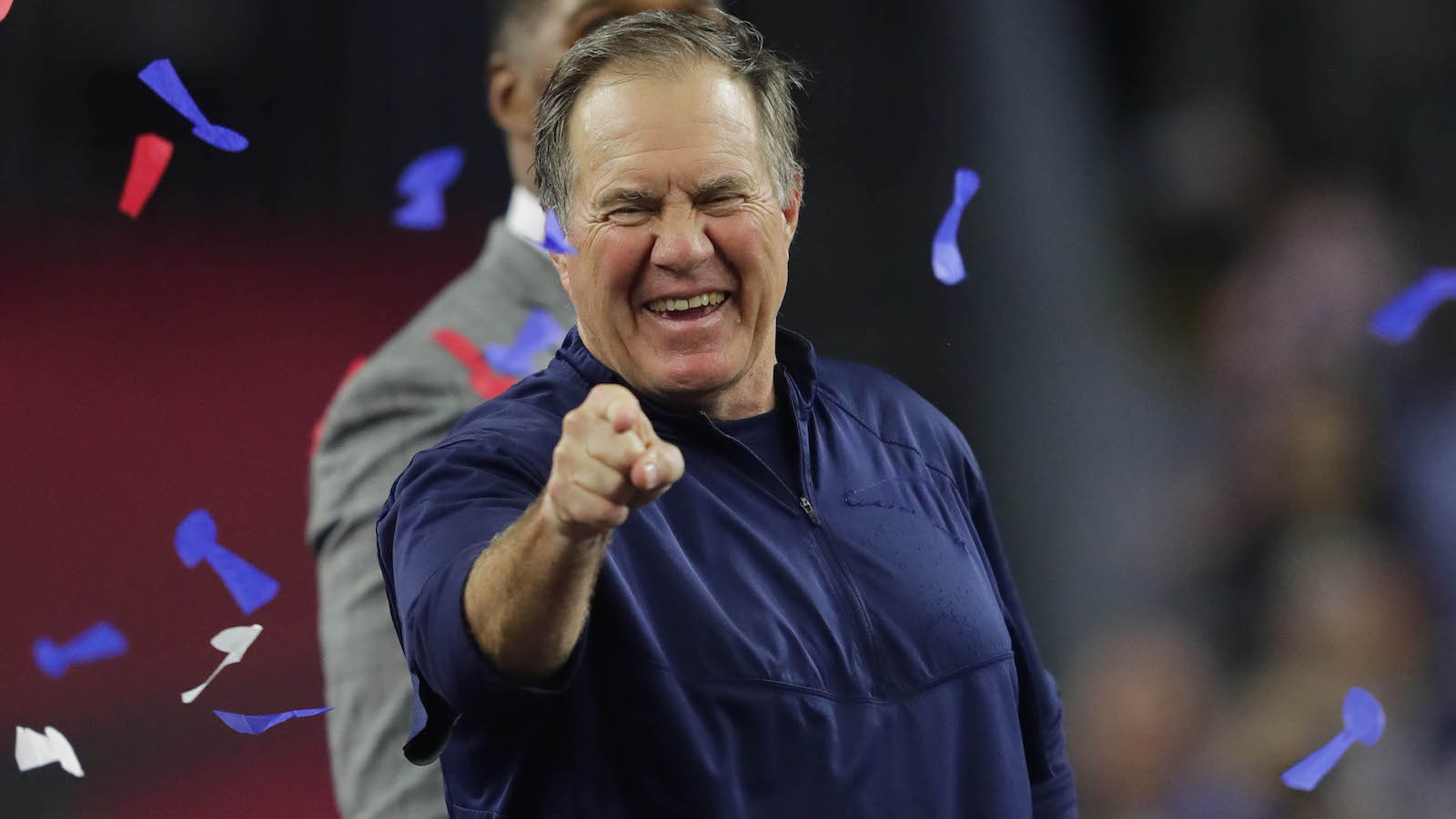 It's ironic that one of Belichick's defining moments came against the team that he's created a legacy with, winning five Super Bowls in 17 years. One of the reasons that game was so important to Belichick is because it showed him that even the most off-beat ideas can work. You just have to give it a shot.
"Don't be afraid to use a good idea," he continued. "Just because it's unconventional, just because someone else hasn't done it. If you believe it's a good idea, then don't be afraid to use it."
Belichick also played a word association game during his interview with CNBC. He called football "more sport than business," but added that it is a business. When Deflategate came up, he had just one word for it: "Ridiculous."
He called Aaron Hernandez's situation a "tragedy" before agreeing that "heartbreaking" is another word for it, too. You can watch the full interview here.