Jaguars growing up, playing fast on defense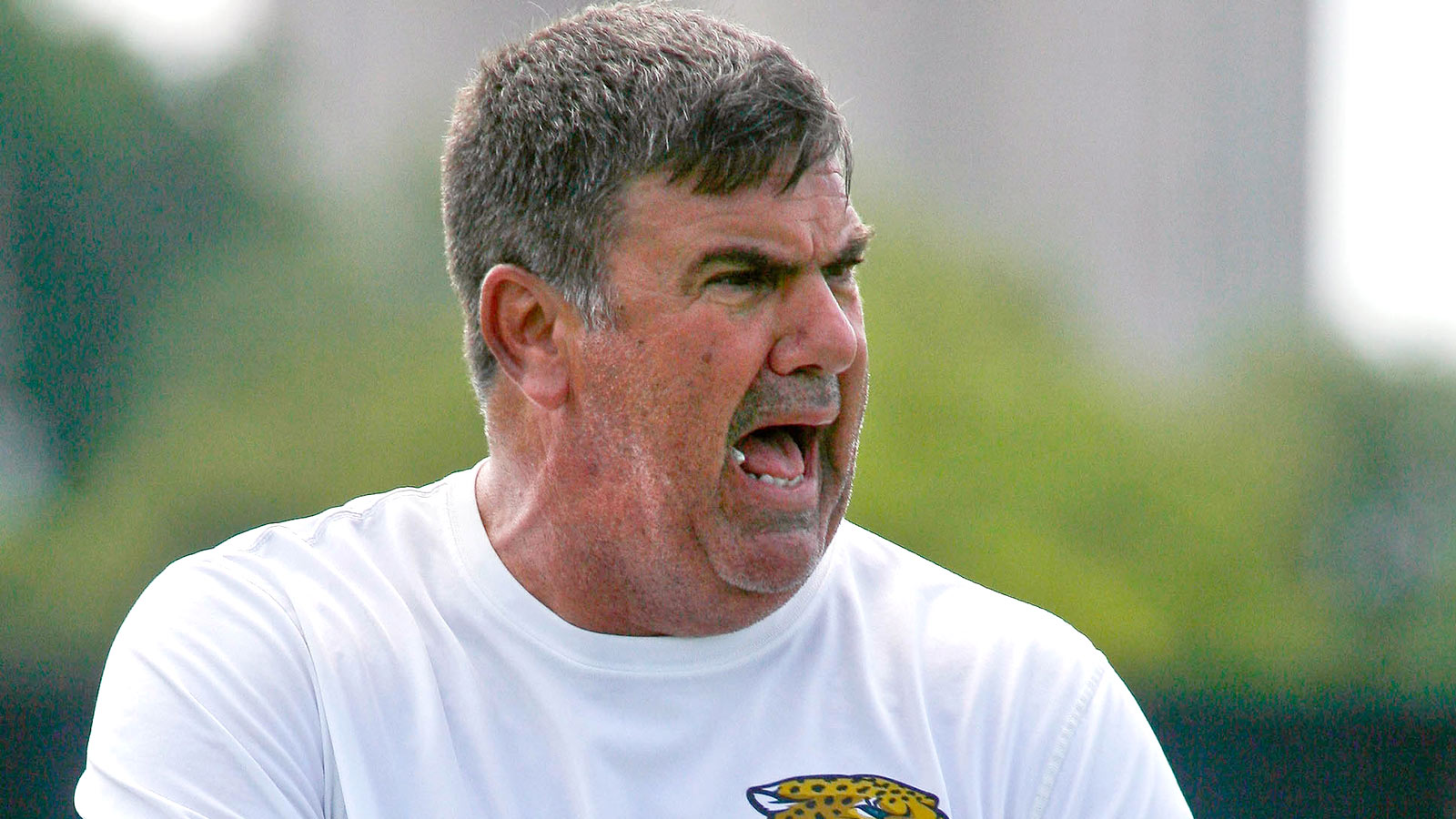 It's still early in the process, but Jacksonville Jaguars defensive coordinator Bob Babich is optimistic about what he's seen from his players thus far in OTAs.
Specifically, Babich says his players are heeding the coaching staff's desire to play "fast," rather than overthinking on the field.
"We're really excited about the attitude and the energy and where we're at mentally,'' Babich said, according to Vito Stellino of the Florida-Times Union. "When you get to a position as a defensive unit where everybody on the defensive unit feels like even if they do something wrong, they're playing fast, I think that's a big plus. They're not worrying about what is happening and that type of stuff and I think we're getting much better at that."
Babich, who is entering his third season directing the Jacksonville defense, noted the growth he's seen from his players.
"We're extremely pleased with our personnel and our young guys have grown up, so the competition helps us,'' Babich said. "These guys are just doing a fantastic job, that's a big emphasis, so we want to make sure we play fast and get our hands on balls and punch the balls out and create takeaways."
The coach also pointed out that many members of the defense, including safety Johnathan Cyprien, defensive end Ryan Davis and cornerback Dwayne Gratz are entering their third seasons with the team, which is likely another factor.
"A lot of it is third year,'' Babich said. "A lot of guys have grown up, some guys that are new in the system like Jared (Odrick) and Davon House and Dan Skuta, they've done a good job of catching on, but they're veterans, so it's easier for them. The younger guys, though, are catching up to the veterans, which is the cool thing."
(h/t Florida Times-Union)
Photo credit: Phil Sears/USA TODAY Sports