Green Bay Packers News: Mike McCarthy on the hot seat?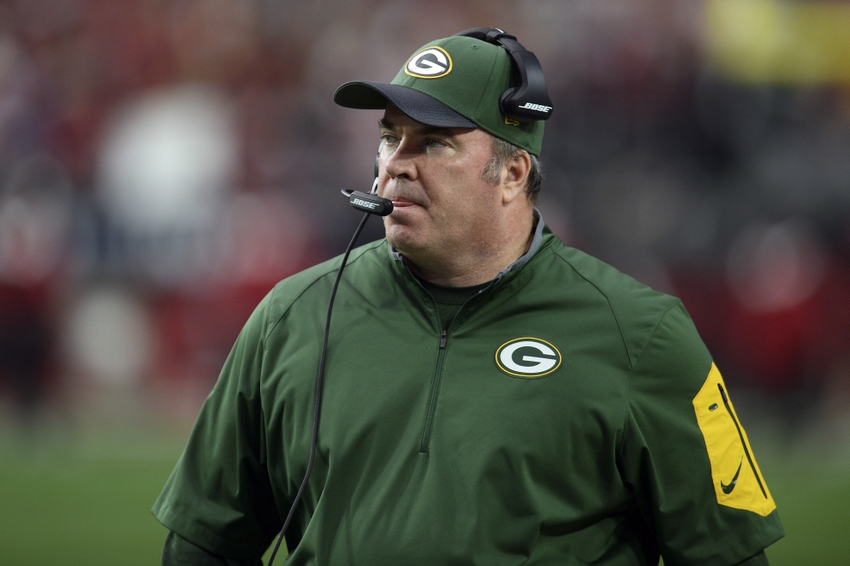 Is Mike McCarthy on the hot seat after Green Bay's recent struggles and Aaron Rodgers' criticism of the team's lack of energy?
Good morning and welcome to the "Titletown Report" for Wednesday. Preparations are being made for the Tennessee Titans, who Green Bay meets in a must-win this Sunday. At 4-4, this is the Packers' worst record at the halfway stage since 2009.
The Titans are 4-5 and a much better team than many will give them credit for. The running back tandem of DeMarco Murray and Derrick Henry is among the best in the league, and the Packers will need to slow this combination down in order to give the offense a chance. That's before we factor in the versatility of quarterback Marcus Mariota.
As you sip your coffee this fine Wednesday morning, enjoy these Packers articles from around the internet.
Insider Buzz: Rodgers' Criticism of Packers Could Lead to End of McCarthy Era — Bleacher Report
This is easily the biggest story of the day. Make of this what you will, but a report suggests Mike McCarthy is on the hot seat following Aaron Rodgers' recent criticism. Time will tell whether this is turns out to be the case.
Packers' midseason grade: Mike McCarthy keeps banged-up team (barely) afloat — Rob Demovsky of ESPN
The Packers have not met expectations, that's for sure. Sitting 4-4 after home losses to Dallas and Indianapolis isn't how the season was meant to pan out. What are their midseason grades?
Packers at Titans: Three storylines to watch — Aaron Nagler of Packersnews.com
What are the top three storylines ahead of their trip to Tennessee? Aaron Nagler breaks it down.
Daniels' outburst reflects Packers' unease — Michael Cohen of Packersnews.com
Mike Daniels isn't happy. And who can blame him? He was seemingly the only player to turn up with some energy and passion this past week. He deserves better play from his teammates, because he continues to destroy people each week. Great piece as ever by Michael Cohen.
This article originally appeared on