Dean Spanos May Be The New Al Davis of The NFL
Erik Lambert/FanSided via NFL Mocks

Fansided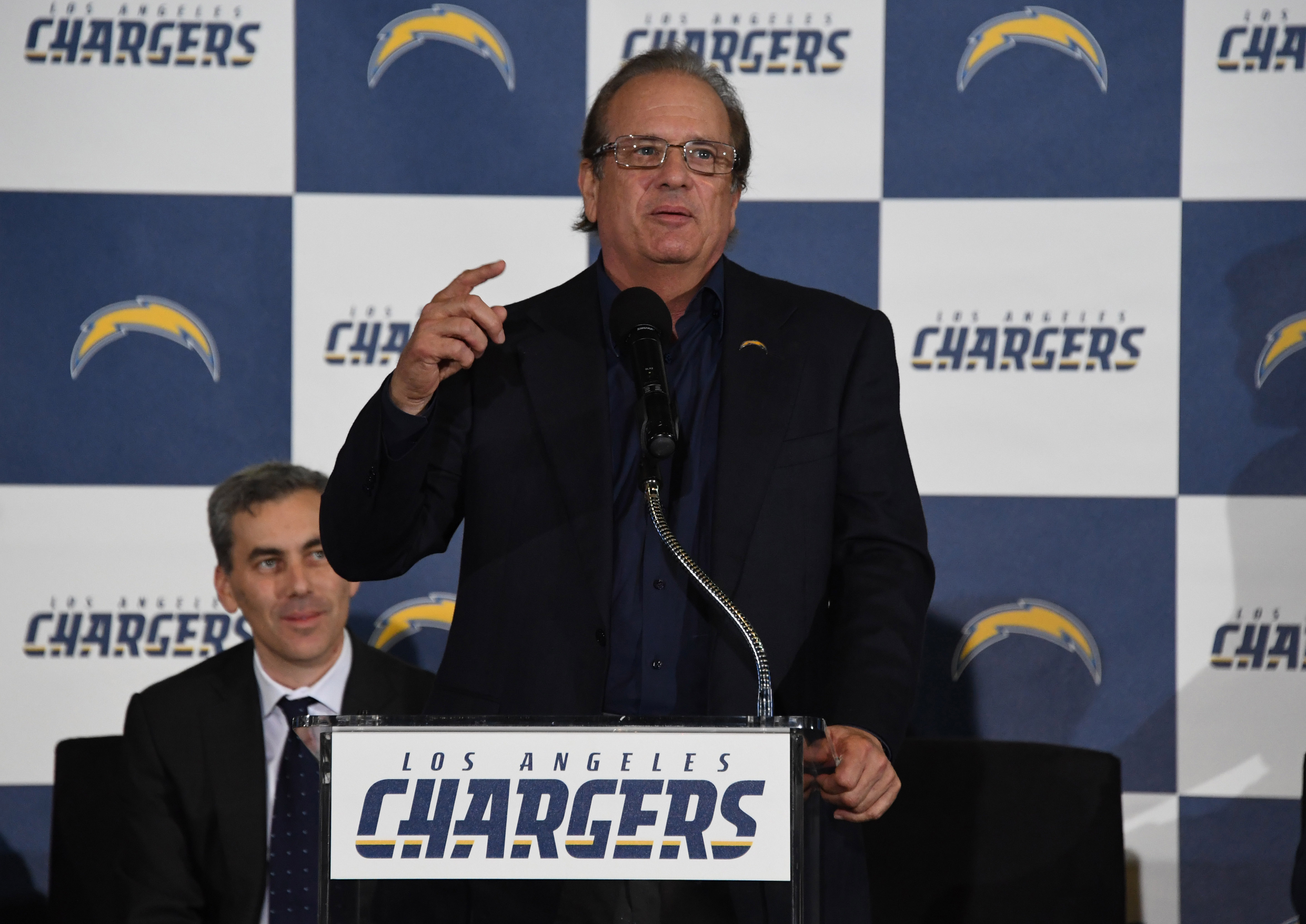 They say every great story needs a good villain. Dean Spanos seems to have, intentionally or not, embraced that role for the NFL.
The mark of a good football villain isn't necessarily how he talks but how he acts. He doesn't do things according to the league mandate but instead goes to the beat of his own drum. Nobody embraced this "renegade" philosophy more than late Oakland Raiders owner Al Davis. For decades he was known as a man who refused to comply with the status quo. Never was that clearer than he explicitly went against the wishes of other league owners and moved his team to Los Angeles in the early 1980s
This led to a lengthy court battle on whether he was legally allowed to do so. Now it seems to be happening all over again. Spanos has been at the forefront of plans to move the Chargers organization from San Diego to Los Angeles where they would share a city with the Rams. As it turns out he wasn't just received fervent opposition from thousands of fans. Adam Schefter of ESPN reports he also went against the desires of many fellow owners too.
"Since the move was announced, the NFL has been "besides itself," in the words of one league source. "There are a ton of owners very upset that [the Chargers] moved," one source said. The source added that the NFL wants the Chargers to move back, though nobody believes that possibility is realistic.

But some NFL owners and some league officials are still hoping that, now that the move has been made official, Chargers chairman Dean Spanos will wake up one morning soon, recognize this situation has been "bungled so bad" and take his team back to San Diego, where it spent the past 56 years. Again, the chances are at best remote that this happens."
It's difficult to pinpoint where things went wrong but most of it centers around the refusal of San Diego to better help fund a new stadium for the Chargers. The two sides couldn't agree on a deal so Spanos followed through on his threat to leave. It's a surprising maneuver considering the Spanos ownership could've likely funded most of the project themselves and made the money back in a relatively short time. Then again this goes in line with the penny pinching ways they've kept to for year.
Davis was notorious for his poor treatment of many players during his time as Raiders owner. Players who didn't fit the visions of what he wanted. Spanos has developed his own reputation in that regard. Among the most recent was the falling out with Pro Bowl safety Eric Weddle over a contract dispute. The other was a holdout by top draft choice Joey Bosa for the same reason.
Spanos is making a lot of enemies just like Davis did, though he's not embracing the image. He's settled on do it the silent way. Even so, he certainly didn't bring his franchise to a new city with a lot of good karma.
This article originally appeared on