Kevin Garnett explains why Ray Allen wasn't invited on the Celtics' reunion tour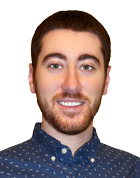 It's been known for some time now that Kevin Garnett, Paul Pierce and the rest of the NBA champion 2008 Celtics team aren't crazy about Ray Allen. The rift began in 2012, when Allen left Boston to join LeBron James, Chris Bosh and Dwayne Wade with the Heat, leaving one star-laden team for another.
The fact that the Heat knocked the Celtics out of the playoffs in back-to-back years before Allen left didn't help.
Now, with several former Celtics players from the championship squad reuniting, everyone is asking about Allen's whereabouts. The fact of the matter is he wasn't invited to join his former teammates on a "reunion tour," of sorts, and Kevin Garnett explained Monday night why that is.
"Everybody's asking us, 'Where's Ray?'" Garnett said on his TNT segment, "Area 21." "People don't understand that this is real life for us, and the situation with Ray is very sensitive. I think when we all talked about doing this reunion tour, we talked about guys we consider loyal and part of this group. Just being honest, my two cents, man, when Ray decided to go to the Heat, I felt like he moved on. And he went to pursue another ring, and he got another ring. Shout out to him. And that's it. It wasn't no other Wizards, it wasn't no other Spurs, it wasn't no other Heat … it was all Celtics invited to this."
"It was more than basketball for us… It felt like a sour breakup."

Pierce, KG, Rondo, Big Baby & Perk share their thoughts on Ray Allen. pic.twitter.com/8JYRWmxm0i

— KG's Area 21 (@KGArea21) May 9, 2017
Is that a reasonable explanation? People will have different opinions, but it seems a bit unfair for the Celtics to completely exclude Allen, considering what happened in the years after he left.
Garnett and Paul Pierce were traded to the Nets one year after Allen joined the Heat, hoping to recreate what they had with the Celtics in Brooklyn. That lasted only a year before Pierce signed with the Wizards and Garnett was traded to the Timberwolves during the 2014-15 season.
So the "band" could have stuck together longer if Allen had stayed, but the Celtics were disassembled one year after his departure anyway.
"I was initially hurt by the whole way everything went down," Pierce said. "Like, I don't have no beef with none of my teammates or nothing. I was just hurt [by] how it went down.
"We all came together, we talked about it, we talked every day, we hung out all the time. And then when it was time for free agency – and to each his own in free agency – but I thought we formed a brotherhood here in Boston and just how we carried ourselves not only on the court but off it. … That's what I was hurt by, when Ray didn't just at least give us a heads up about it."
Pierce continued by saying "now it's uncomfortable" and that he hasn't talked to Allen in years.  And don't expect Garnett, Pierce or Kendrick Perkins to be the first to try to mend fences.
"At this point in time, I don't think it's on nobody on here to break the ice. I actually think it's on Ray to break the ice," Perkins said. "If Ray want to make amends with anybody up here, or whatever the case, I think it's on him to reach out and say, 'Hey, P, I handled this wrong. We better than this.' 'Hey, Ticket, I handled this wrong.' 'Hey, Big Baby, I handled this wrong.' 'Hey Rondo, I handled this wrong.' And just get it past us. We won games together."
After catching wind of his former teammates' comments, Allen took to Facebook to send a not-so-subtle message.
We may never see the trio of Garnett, Pierce and Allen together again, which is a bit disappointing because they were so much fun to watch when they brought the Celtics their last championship.