Shaq smashes Brent Barry's guitar on TNT Halftime Show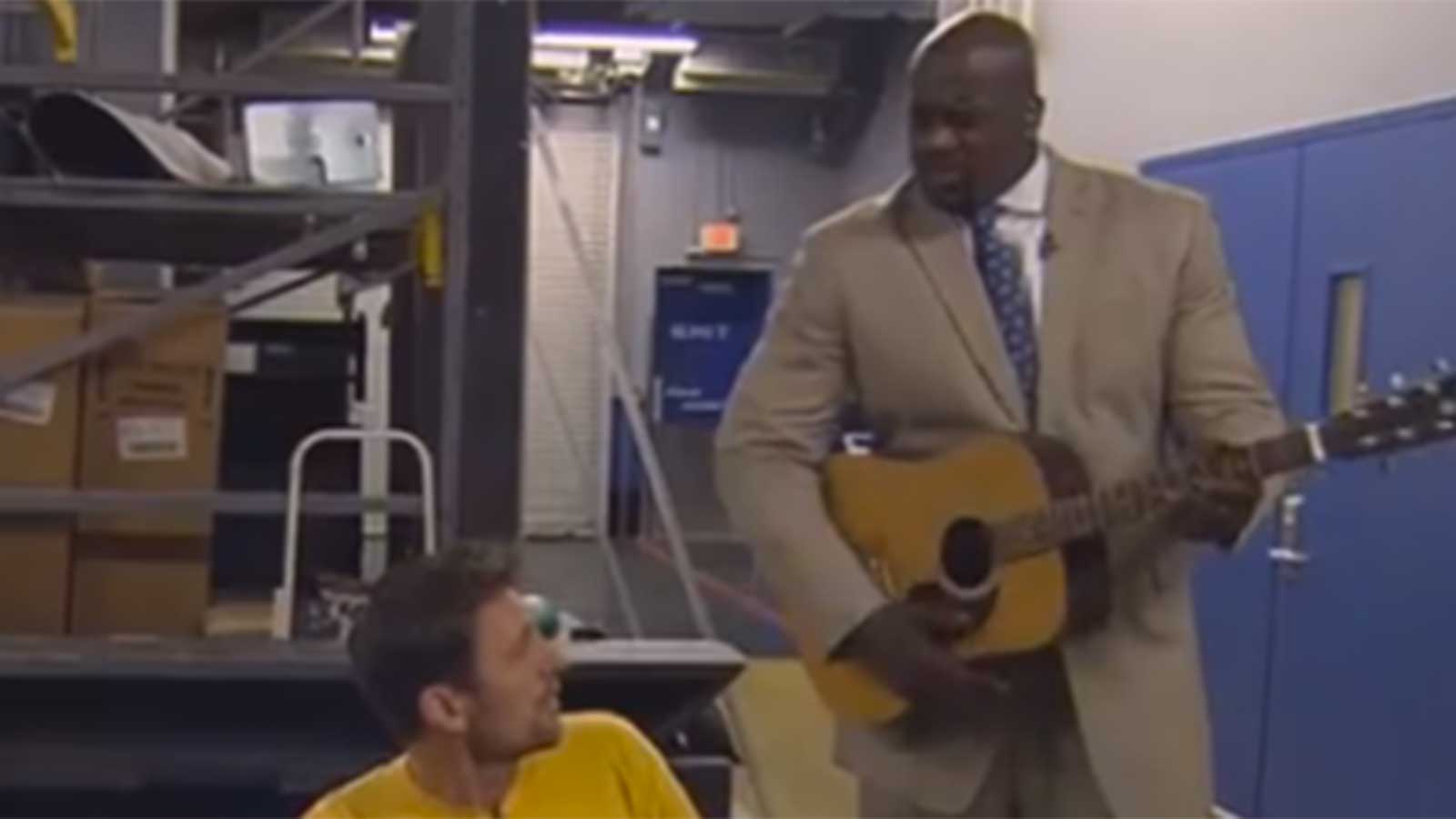 Shaq welcomed Brent Barry to the C-block on Tuesday evening. Poor Barry was trying to mack on the ladies around TNT's studio, just strumming his guitar, when The Diesel blew up his spot by smashing the jammer stick.
Don't bring that weak crooner mess deep in the paint. Come classic or don't come at all.