Down Under Rundown: Sharapova rolls into fourth round at Aussie Open
After a three-and-a-half hour odyssey on Thursday, Maria Sharapova had no such trouble moving on Saturday in Melbourne.
The No. 3 seed advanced to the fourth round at the Australian Open, beating France's Alize Cornet 6-1, 7-6 (6). Sharapova appeared to be on her way to an easy victory before Cornet made it interesting in the second and rallied from a break down to force a tiebreaker before the Russian closed it out.
Two days earlier, Sharapova needed three sets and over three hours to dispatch Italy's Karin Knapp in brutal heat, a match that left her needing extended treatment after it was over.
"My physio was working quite a bit," Sharapova told Tennis Channel after the match. "We worked late (Thursday)."
It's been an interesting return for Sharapova, who missed the US Open and the rest of the end of 2013 with a shoulder injury and admitted after Saturday's match that she still feels "rusty."
Next up: No. 20 Dominika Cibulkova in the fourth round.
Nobody brings it like Maria. These three gems are all from her sub-two-hour match today: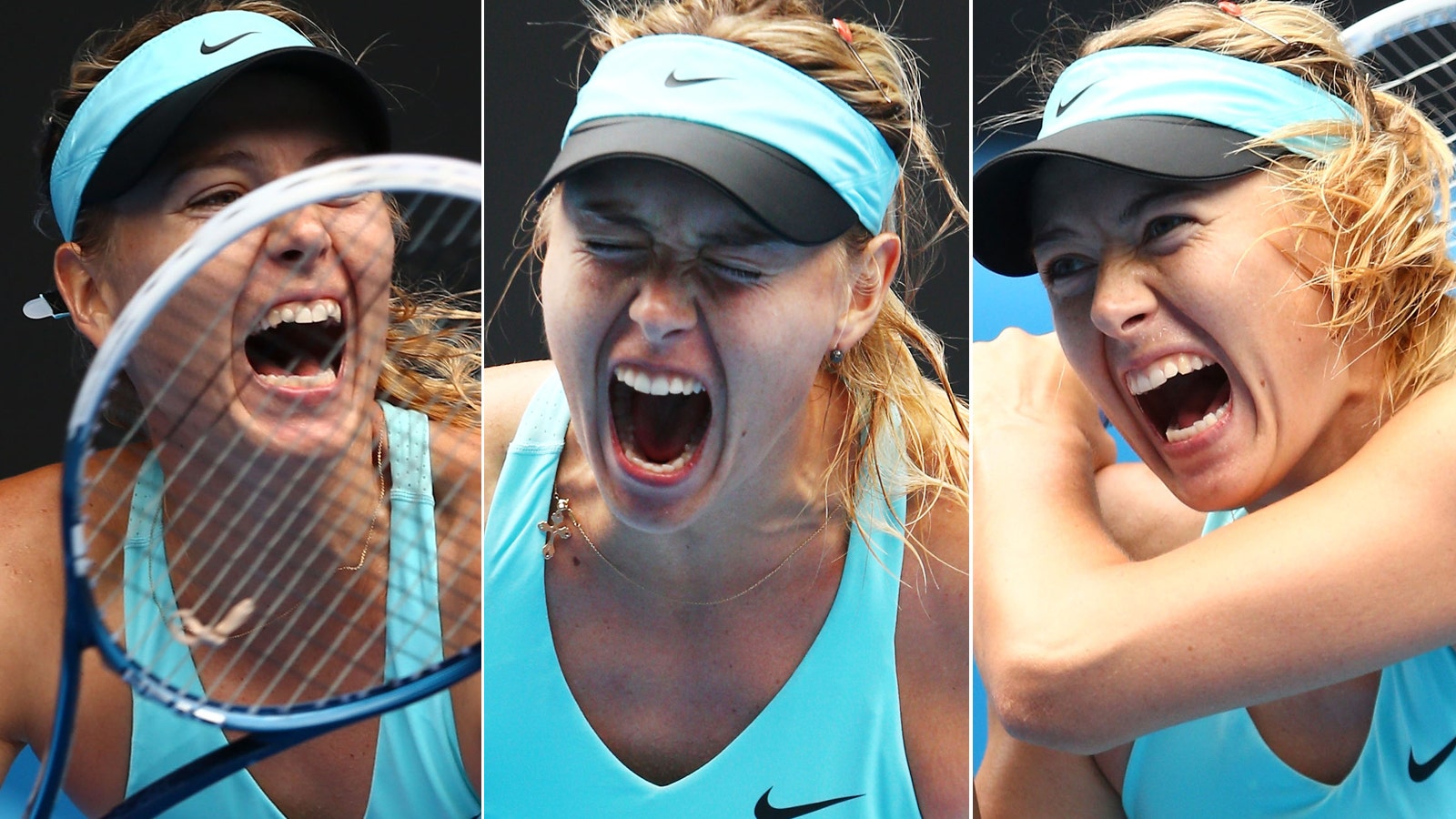 Roger Federer is looking pretty darn good.
A 6-2, 6-2, 6-3 win over Teymuraz Gabashvili on Saturday was as routine as ever for the 17-time Grand Slam champion. The No. 6 seed will have a tall task in the fourth round against either No. 10 Jo-Wilfried Tsonga or No. 18 Marin Cilic.
No such luck for No. 10 women's seed Caroline Wozniacki, who lost in three sets to unseeded Garbine Muguruza.
The top American hope not named Serena kept on rolling Saturday, dispatching Evita Svitolina of the Ukraine 7-5, 6-4.
A tough test could be next for Stephens. No. 2 Victoria Azarenka is on deck, if she can get past unseeded Yvonne Meusburger.
Stephens is on the other half of the draw from Serena, meaning the two couldn't possibly meet until the final.
It's no fun playing Novak Djokovic these days. This much is obvious. But Uzbekistan's Denis Istomin found a great way to illustrate that in their third-round match in the wee hours of Saturday morning.
We're cheating a bit, since this was technically from Day Five's play, but it's just too good. Check out how Istomin reacted after hitting one lone winner during the straight-sets loss: