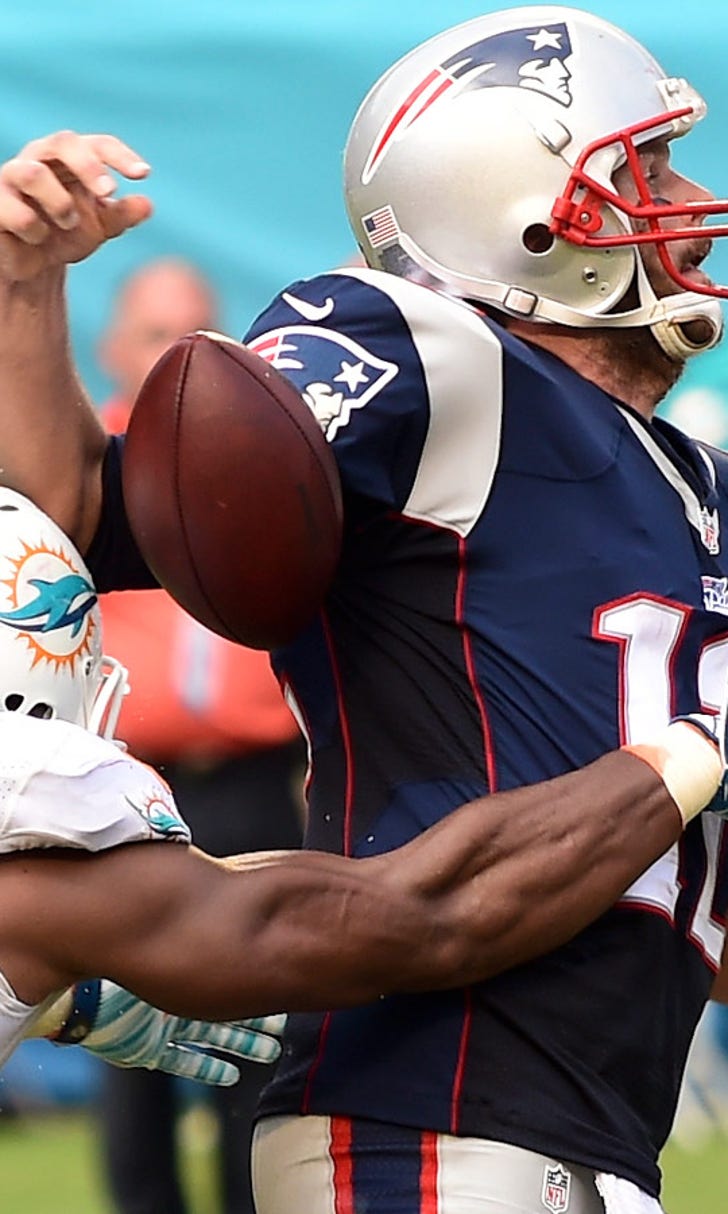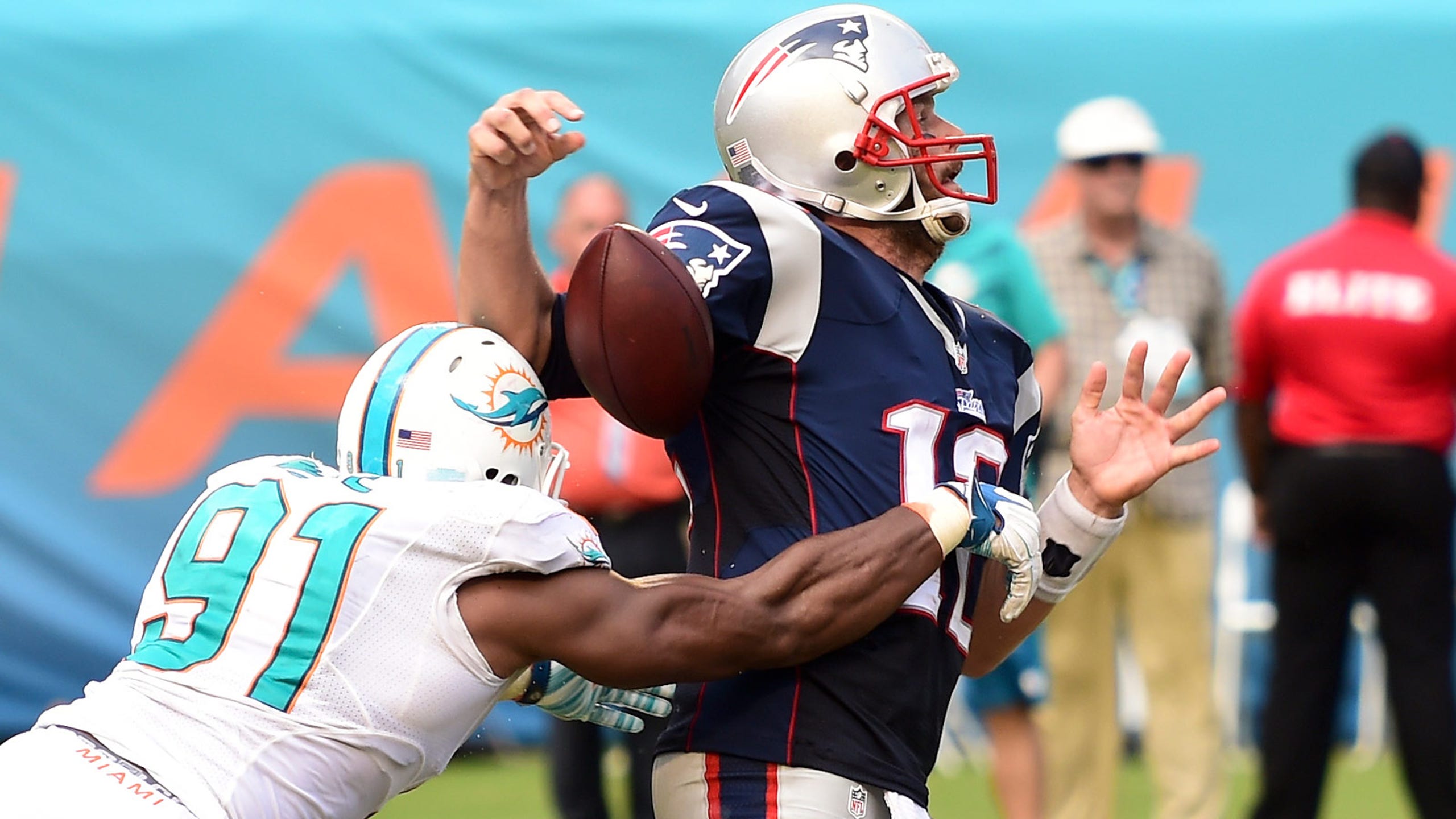 Plenty on the line for Dolphins in divisional showdown with Patriots
BY foxsports • December 10, 2014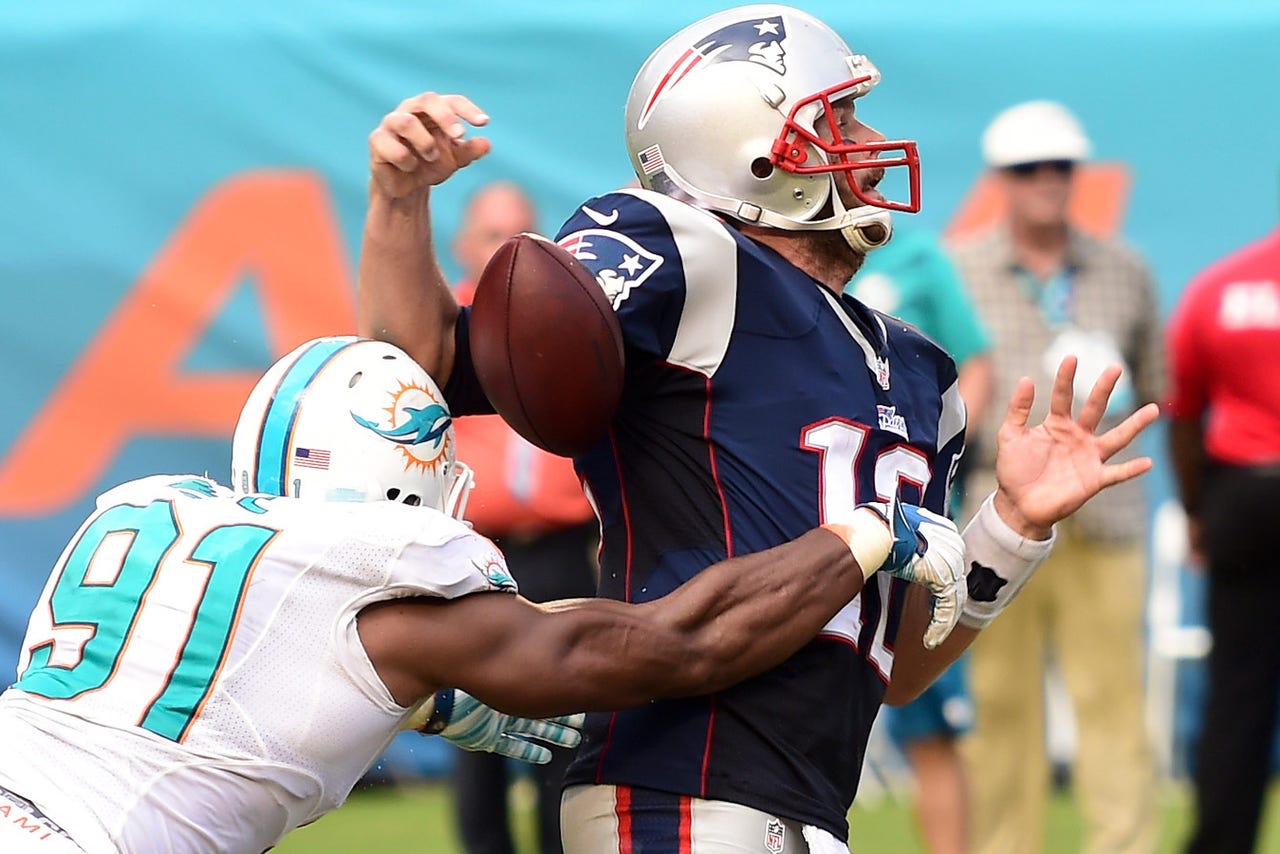 DAVIE, Fla. -- After an emotional loss Sunday to the Baltimore Ravens, it's clear that the Miami Dolphins remain the same inconsistent team they have been all season.
There was hope it would change after a stretch of solid play led to a three-game win streak that had them in control of their destiny. But now Miami has lost three of its past five games with a slumping offense, an ineffective defense down the stretch of close games and major injury concerns at linebacker and cornerback.
So much has changed since the Dolphins turned it on after halftime in Week 1 to deliver a thumping to the visiting New England Patriots. And yet some things never change with the Patriots, now winners of eight of nine and looking for one more victory to clinch the AFC East for a sixth consecutive time.
Even more bad news for the Dolphins is that they're seeking to become the first team this season to beat the Patriots at Gillette Stadium.
The challenge is clear: Miami must to win to keep its playoff hopes alive. Jobs could be on the line as well.
"We are playing an outstanding opponent," head coach Joe Philbin said. "We need to play our best football game of the year. You get paid as a coach to get their team to play up to their potential. That's what we have to do."
Even if Miami were playing its best football of the year, it still might not be enough to limit New England's potent offense. The Dolphins were victorious in Week 1 thanks in part to limiting the Patriots to 89 rushing yards on 20 attempts, but Miami has allowed 661 combined rushing yards over their past three games, the most in franchise history over a three-game stretch.
Patriots coach Bill Belichick sounded more concerned Wednesday with his team's past performance in Miami instead of his opponent's lackluster production of late.
"Well, all I know is we couldn't run the ball against them very well," he said. "The second half down there we didn't gain anything. We're going to have to do a lot better job than we did. I don't really know about the other teams. We're not the other teams that played them. We have to find a way to move the ball and score some points. We couldn't move the ball in the second half down there and we couldn't score any points. We have our work cut out for us. We have a lot of work to do."
As if limiting the Patriots' offense led by quarterback Tom Brady and tight end Rob Gronkowski weren't enough of a challenge, three Dolphins linebackers -- Jelani Jenkins, Koa Misi and Jonathan Freeny -- did not practice Wednesday because of injuries, in addition to Chris McCain being a limited participant. Cornerbacks Cortland Finnegan and Jamar Taylor were also limited.
Whoever does end up playing Sunday will have their hands full containing an offense that is third in the NFL in scoring at 30.8 points per game. Little wonder that establishing an effective run defense remains a top concern for Miami in order to keep their season alive.
"As a defensive lineman for the Miami Dolphins, the first thing I'm going to say is to stop the run," Jared Odrick said about Sunday's game plan. "You know, putting a cap on that and limiting what they can do on the ground and go from there. They've been able to do what they want sometimes in the run game and we have to be able to stop that in order to be able to do what we want. We have to impose our will and that's what this week's all about really."
History has shown how dominant the Patriots have been at this time of the year, but the Dolphins players also have confidence after coming out on top the past two times they've played.
"It just shows that we can compete with the team," cornerback Brent Grimes said. "We can match up. I mean, we can give any team a hard time just pressuring the quarterback and things like that, covering guys. We've just got to carry it out for four quarters, and it shows that we can do that."
More than anything, the Dolphins will need their quarterback to play his best game of the season in order to help keep up with New England's offense.
"It's a fight," Ryan Tannehill said of the game's importance. "Every time we've played them, I think we've gone into the game respecting them and the team that they are. Like I said earlier, I think we are excited for this opportunity.
"(This is) the sixth time that I've played them and now I'm 2-3 against them. Big game for us, and it's on the road. It's always a tough place to play up in New England, especially in December. I'm excited about this opportunity."
You can follow Surya Fernandez on Twitter @SuryaHeatNBA or email him at SuryaFoxSports@gmail.com.
---
---