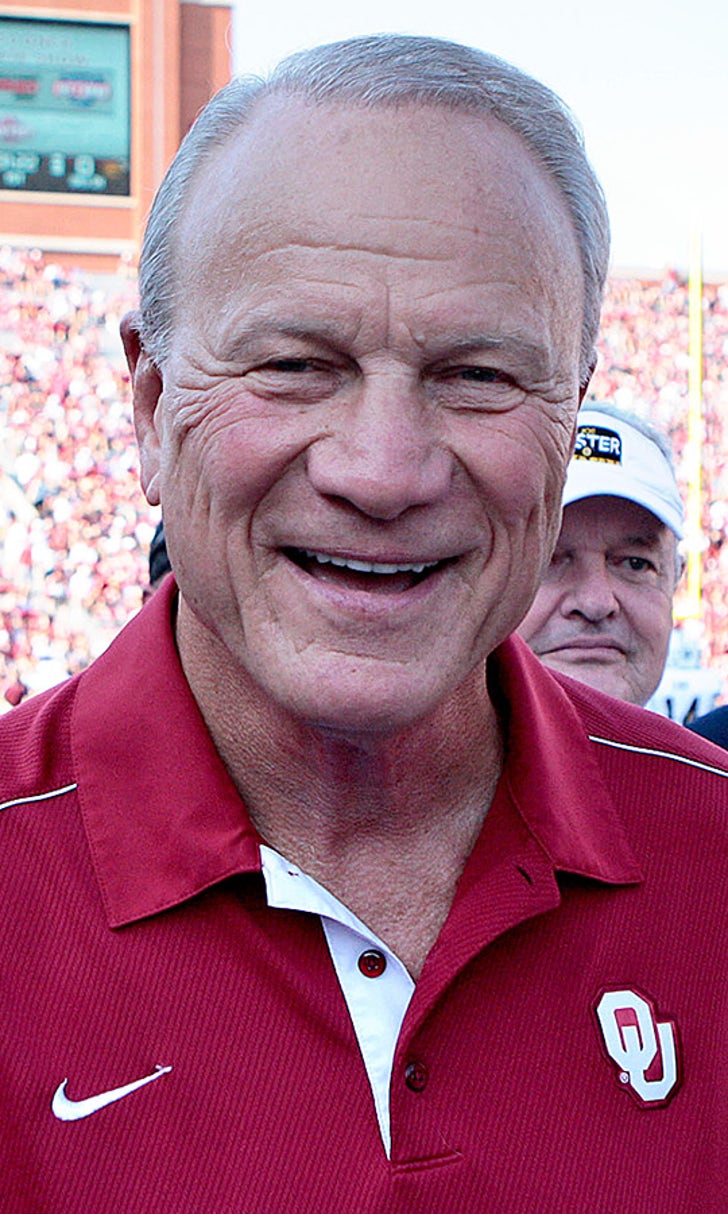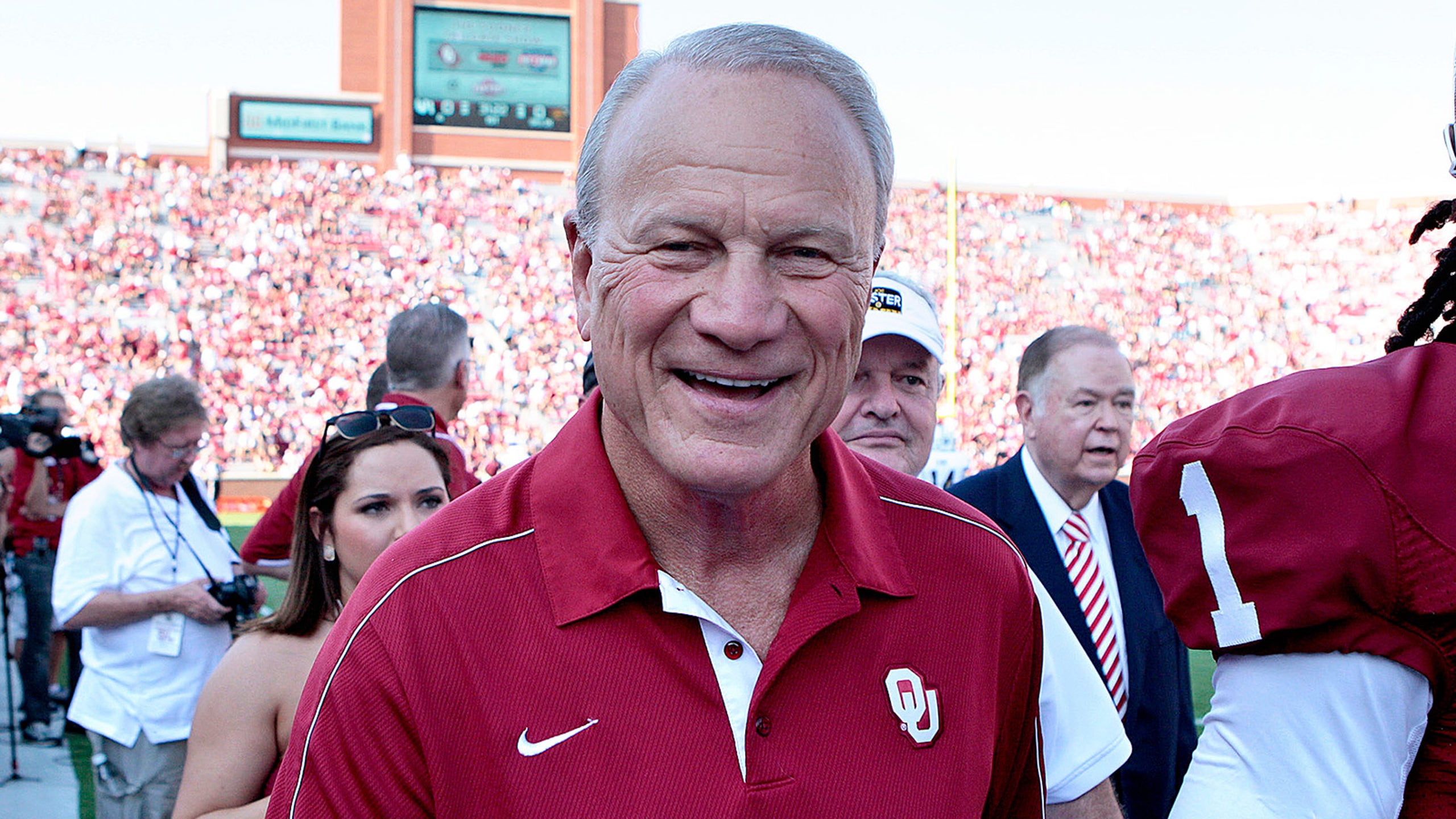 Now former coach Barry Switzer says he'd 'never recruit a white quarterback'
BY Sam Gardner • February 27, 2014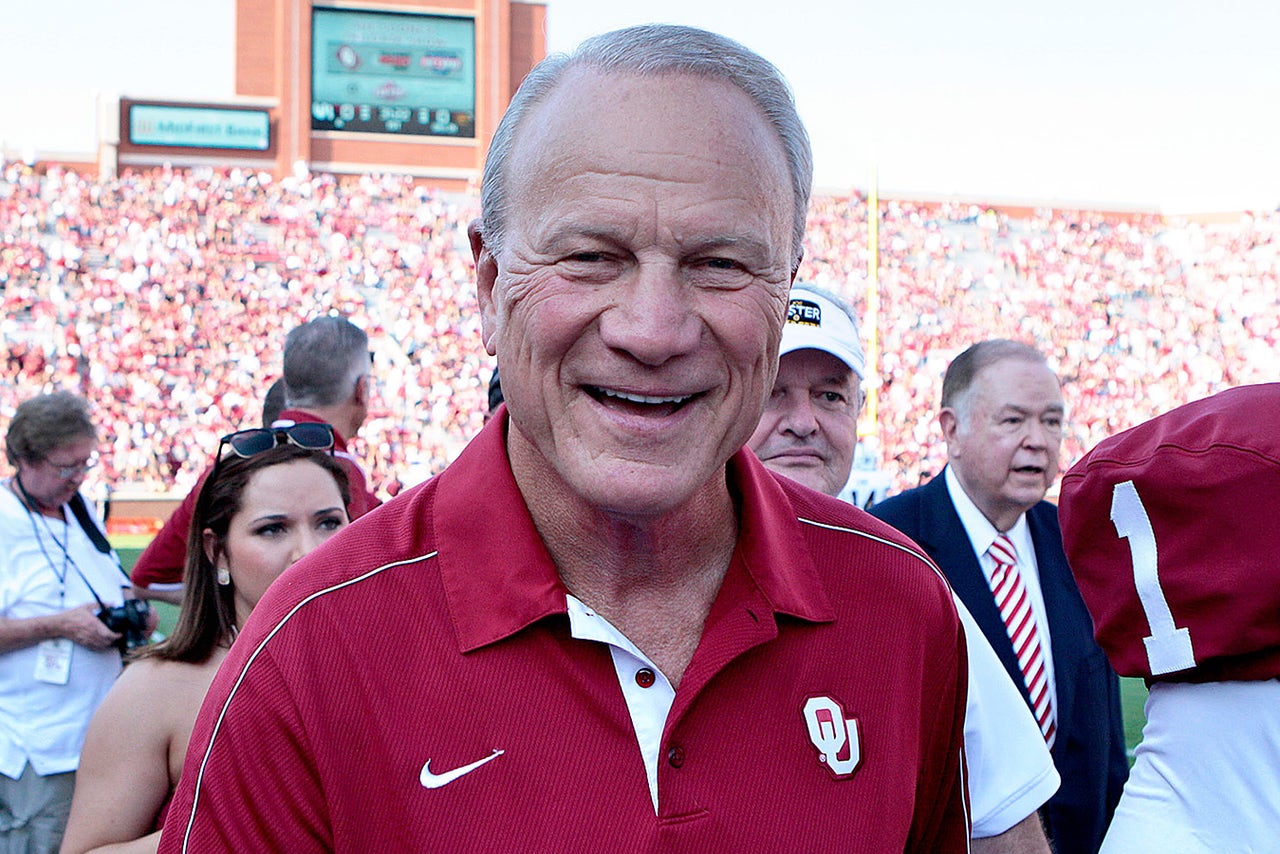 Just a day after raising eyebrows by calling Johnny Manziel an "arrogant little prick" on a St. Louis radio station, Barry Switzer is back in the headlines, this time for saying he would never recruit a white quarterback.
The former Oklahoma and Dallas Cowboys coach made the comment during an interview on WNSR in Nashville on Thursday as part of a response to a question about whether he would want Manziel in his backfield.
Specifically, the question was, "If you are a coach in the NFL at this point in time — we know your opinion on Johnny and his mental state on and off the field, but we also know how much you think of him as a football player — is this a guy, in Johnny Manziel, that you would draft or you would want your team to draft, and would you have him as your starting quarterback on your roster?"
Switzer started by saying that he'd have to have a long talk with Manziel, then got into the comment in question.
"I love his ability; Johnny can play," Switzer said. "I've always said I'd never recruit a white quarterback. The only way I'd ever recruit a white quarterback to play for me was if his mom and daddy would have to both be black, and that's the only way I would do it."
"My offense is a quarterback-fullback offense," Switzer continued. "I'd have to have a Jamelle Holieway, J.C. Watts [or] Thomas Lott. Those guys are gonna be my quarterbacks, they're great runners, they're great ball carriers and ... able to pass, complete some, and those guys could. Those guys could throw and run."
After his tangent, Switzer got back to the question at hand.
"I would go to Johnny and I would spend time with him, and I'd find out and base my decision on what he has to say in my interview and my gut feeling about him then," Switzer said. "This guy has got a little crap in his neck, but I've had a lot of renegades ... every football team does. That doesn't mean he ain't going to be a good player and help win you some championships."
"But he's playing too important a position on your team to ... not to have a relationship, head coach and quarterback, to be on the same page and him do what you ask him to do," Switzer concluded. 
Given the praise Switzer has heaped on Manziel for his on-field play, and considering how Manziel's skill set falls in line with Switzer's description of former Oklahoma quarterbacks Holieway, Watts and Lott — all of whom are black — it would seem that Switzer's remark may have been made with the intention of complimenting Manziel.
But even if Switzer's intent was simply to say that Manziel plays like a black quarterback and assert that black players make better quarterbacks, it's probably a sentiment he should have kept to himself.
You can listen to the interview below (the "white quarterback" discussion starts at about 17:10) and decide for yourself:
---
---