National Football League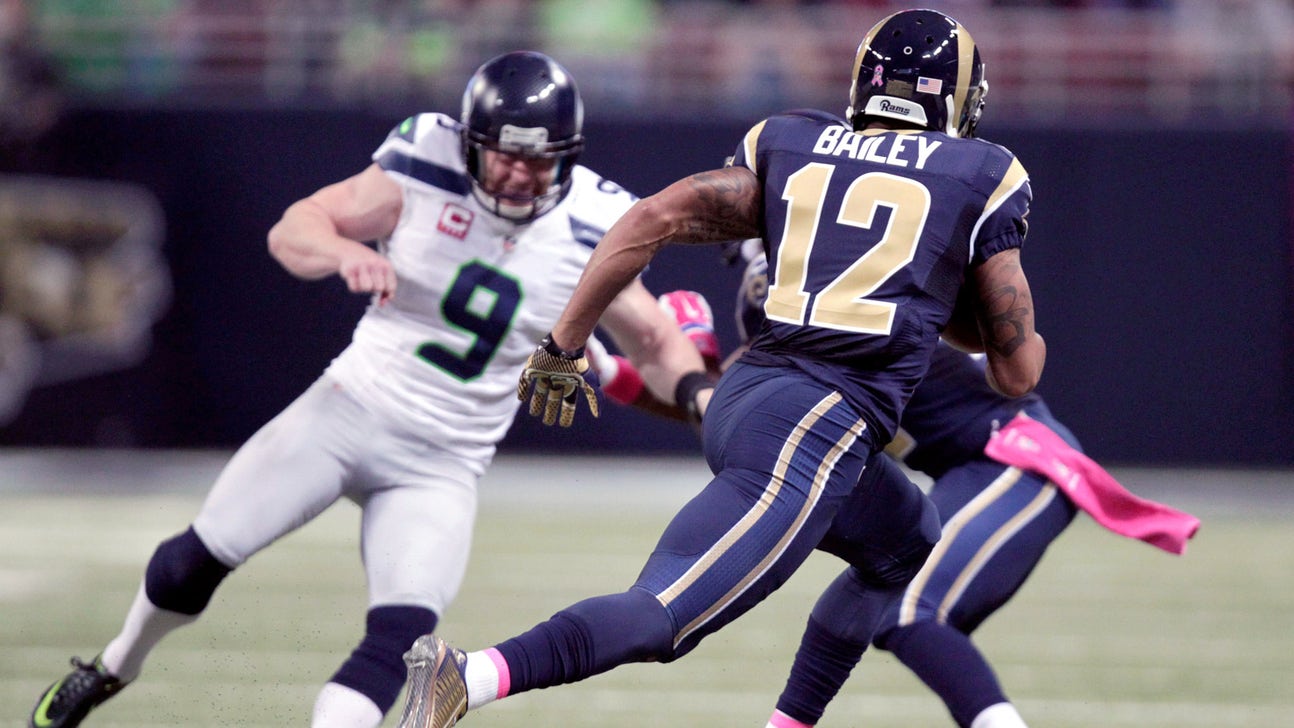 National Football League
Mail-it-in Friday: It's time to the judge the fairness of fair catches
Published
Oct. 24, 2014 11:00 a.m. ET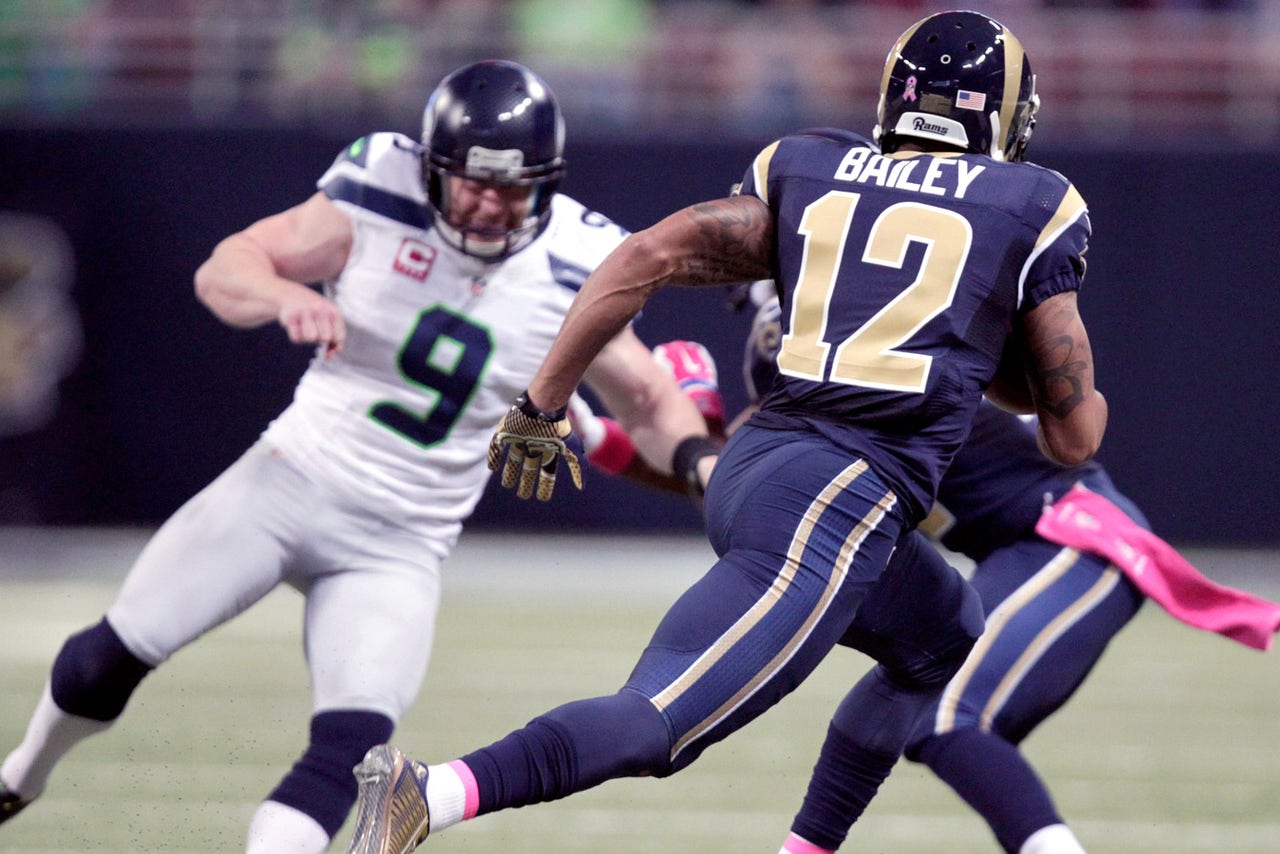 Welcome!
It's the end of another work week, so that means it's time for another edition of Mail-it-in Friday. As we plunge headlong into Week 8, we have a whole mess of comments, concerns and questions from you, our dear readers. So, let's get it on.
Remember, if you want your thoughts featured here, fire off an email to foxsportsnfl@gmail.com or tweet us at #FOXmailbag.
OK, let's get to work!
IN THE INTEREST OF FAIRNESS
Ryan wrote,
I have a question about the rules, stemming from the Rams fake-out punt return TD by Stedman Bailey. Pete Carroll tried to argue that Tavon Austin had called for a fair catch on the play. While I don't think this is true, my question is:  what if he had? Can the officials award a fair catch if the player other than the guy catching the ball signals? Can any member of the punt receiving team signal fair catch?
Ryan, I did some digging to find some answers for you. First, let's take a look at the play in question: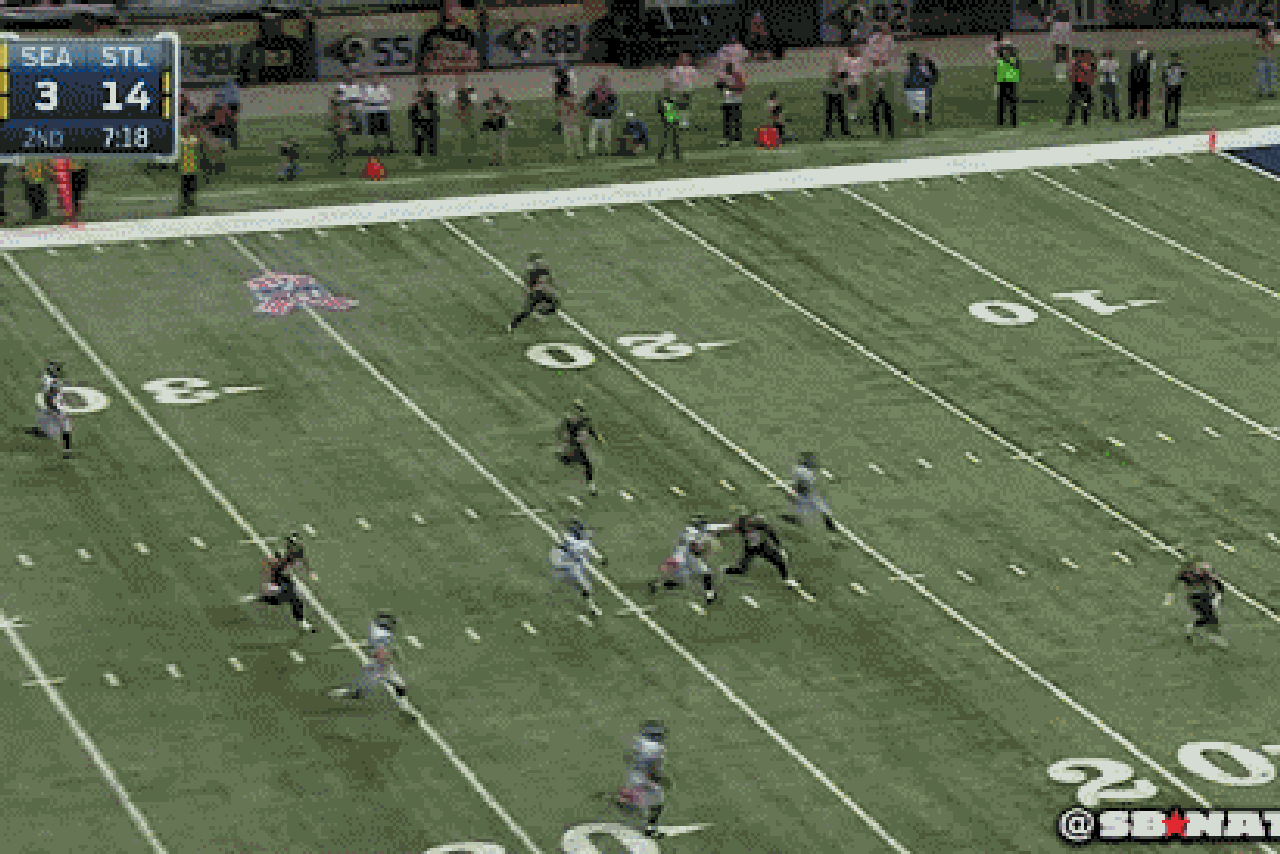 Tavon Austin did a great acting job, but he never signaled for a fair catch. So, Pete Carroll was clearly wrong. He was also probably embarrassed about being burned on a play like that, so he tried to claim that some illegal stuff went down. He was clutching at straws. I also took a look at the rules for fair catches. Here is what the NFL said:
"The member of the receiving team must raise one arm a full length above his head and wave it from side to side while kick is in flight. (Failure to give proper sign: receivers' ball five yards behind spot of signal.) Note: It is legal for the receiver to shield his eyes from the sun by raising one hand no higher than the helmet."
and
"A player who signals for a fair catch is not required to catch the ball. However, if a player signals for a fair catch, he may not block or initiate contact with any player on the kicking team until the ball touches a player. Penalty: snap 15 yards."
So, as you can see, your final question hasn't been cleared up. The rules make no mention of anyone being allowed to call for a fair catch. So ... thanks, NFL! Fat lot of help you are. Sorry, Ryan.
AROUND THE LEAGUE
Linda wrote,
How can the Seahawks get back to winning?
Well, they can start by giving Marshawn Lynch more than 6-8 carries a game. Then, their defense needs to do a better job of forcing turnovers and getting off the field on third down. They need to stop screwing up and falling for ruses like fake punts and false fair catches.
Their offensive line needs to give Russell Wilson more than two seconds to find open receivers. Receiver need to get some separation and get open so Russell isn't running around 15 times per game.
Then, they need some of that swagger back. The kind that looks like this:
Once, they get all of that done, then the wins will starting coming again. If not, I imagine the Pacific Northwest will be: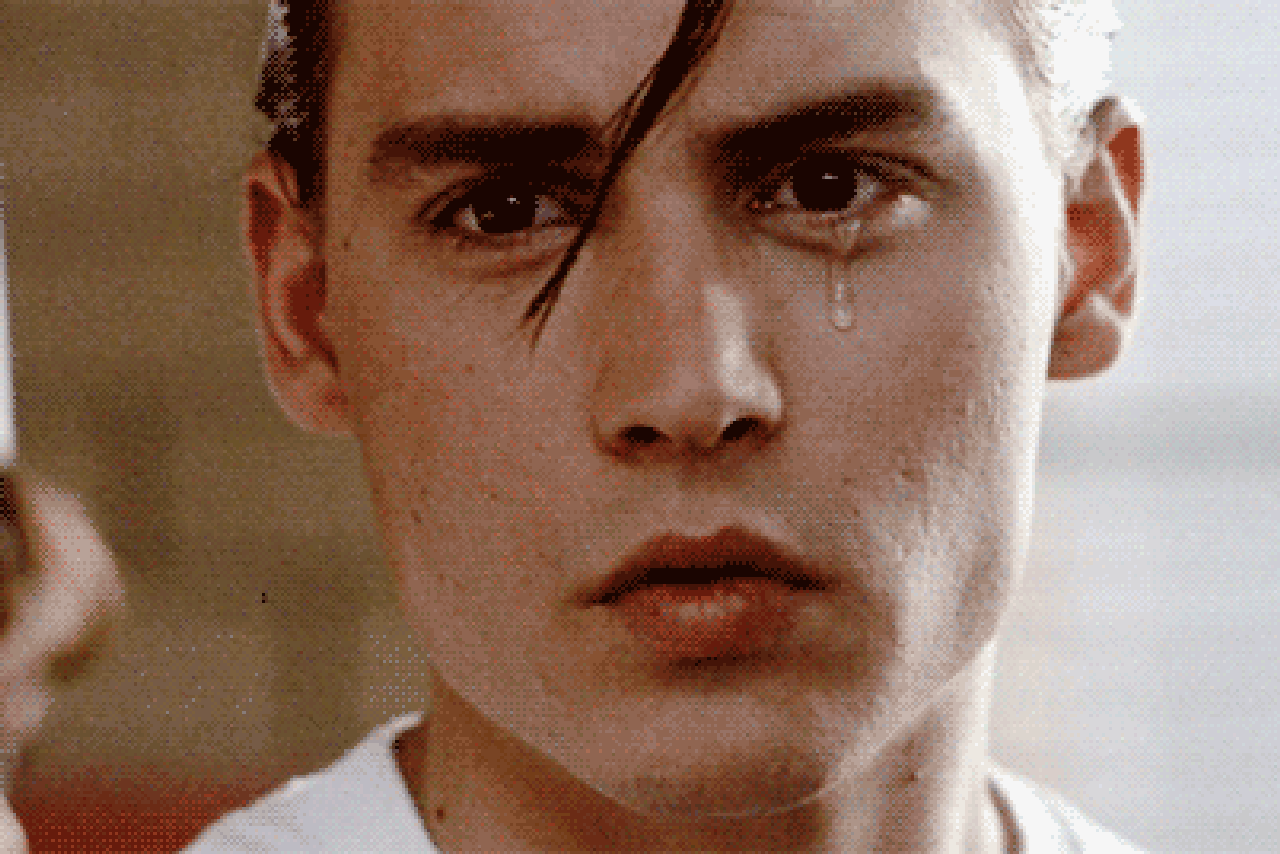 Dolphins 3-3 wrote,
Should the dolphins be concerned about poor LB play?
Why stop with linebacker play? You can add an inconsistent Ryan Tannehill and shoddy special teams to that list. Yet, the funny part is, this team -- for all the heat it takes -- is still 3-3 and still right in the middle of the mix.
And what's more, this is just Week 8. Let's check back in Week 12 and see where this team is at.
Cale wrote,
The Titans. I'll let you pick one of the weaknesses.
I'll give you three. Horrible uniforms, bad quarterback play and a wide receiver in Kendall Wright, who has made me pull hairs out of my scalp with his subpar production. Doesn't he realize I spent a high draft pick on him?! My fantasy team should be everyone's upmost concern!!
GET IT TOGETHER, KENDALL!!
Frank wrote,
Why Idzik? 22M on table, overpaid Decker, now Kerley? Couldve had all these instead: JamesJones, E.Sanders, CapnMunnerlyn, b.Flowers
This is my impression of Jets GM John Idzik.
The dude is sweating. He backed himself into a corner with his offseason moves -- or lack thereof -- and he's spent a lot of money. Now, he did the Seahawks a solid by picking up Percy Harvin's contract. What a mensch.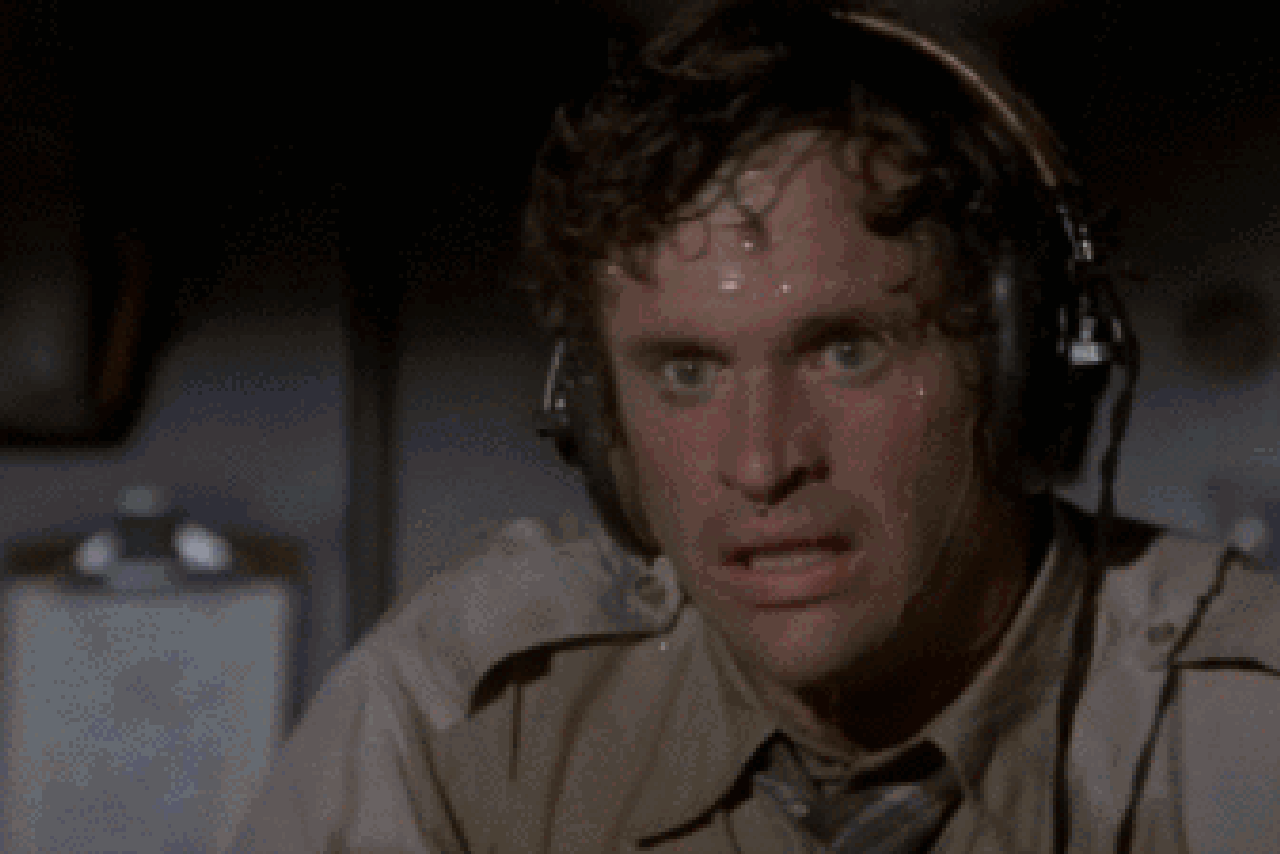 So, while people keep talking about head coach Rex Ryan losing his job, the pressure is on Idzik. If the Jets fire Ryan, he'll get another job within minutes. Rex is still a brilliant defensive mind.
However, if you're a GM and you completely screw up a franchise? Prepare for a demotion ... or a job outside football.
Why, Falcons, Why? wrote,
Why is the Falcons' offensive line dominating right now?
They are? They're 23rd in the league in rushing and tied for 18th in sacks allowed. So ...
Damien wrote,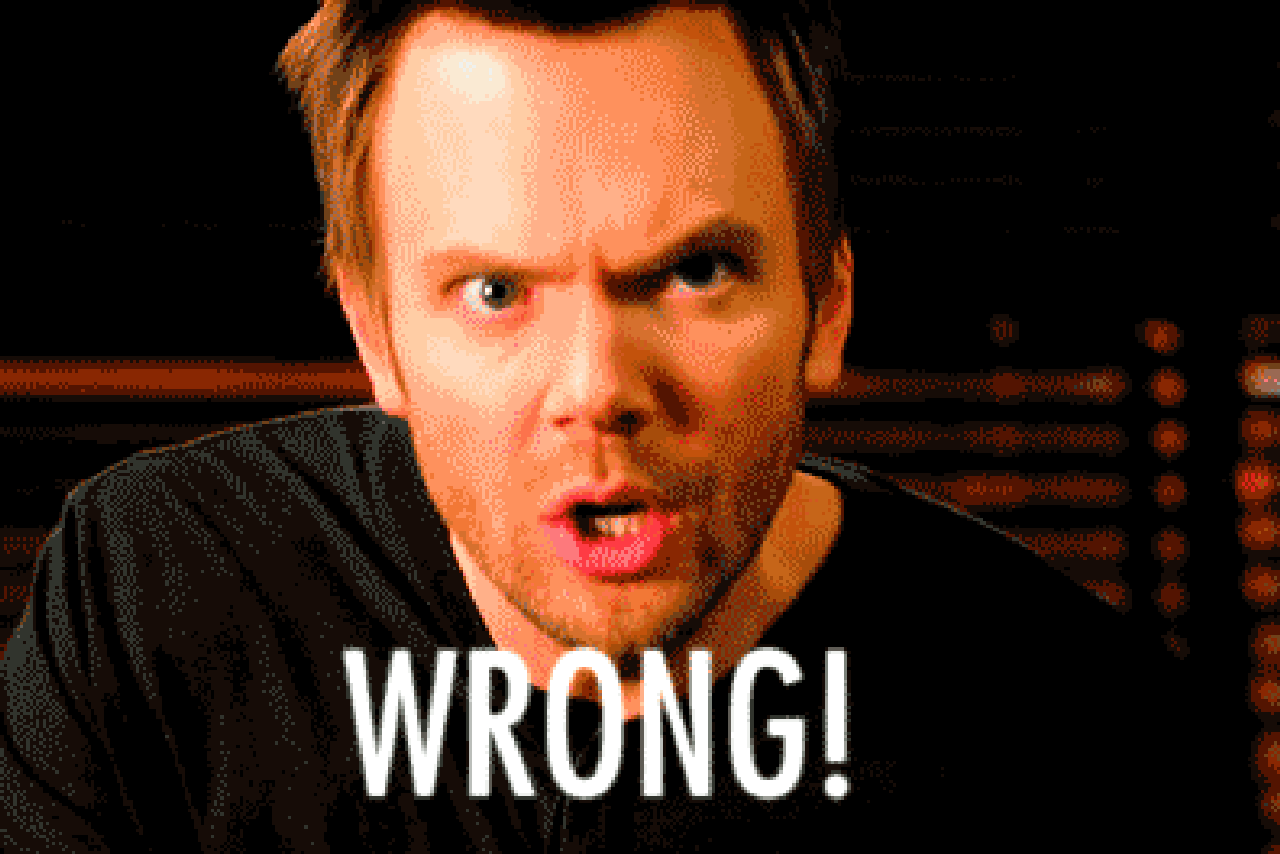 Jay Cutler has 7 INT's already... Should we run more just to keep the ball out of his hands?
First, "we" should be "they" in your question. Sorry, it's a pet peeve.
Second, I'm the biggest Cutler apologist out there. I love his arm and I think he's a pretty good actor. Check this:
Anyway, the Bears have done a good job of staying balanced. Matt Forte is having another solid season, but you can't just keep going to him over and over again. Defenses tend to catch on to that strategy.
Cutler is just a gunslinger who is going to throw the ball to the other team now and again. Granted, it's happening way more often than it should, but what you see is what you get. The only real option is to cut bait with him ... which would be easier if the Bears hadn't given him a huge contract.
Dolphins 3-3 wrote,
Will consistency keep the Dolphins out of the playoffs?
A second question? OK, here goes: I'd say a consistently crappy record will keep the Dolphins out of the playoffs. Happy?
RANDOM COMPLAINT
Jeri wrote,
I was so happy to see that the Green Bay Packers football game was being televised on our local Fox channel, until it got to the third quarter and the televised game was switched to the Seattle Seahawks.  What possible reason could there be for you to disappoint all of the Packer fans here in Sun City, Arizona?????  I am soooooooo ticked off.  Please respond.
Wow, I didn't realize there was a big contingent of Cheeseheads in the Arizona area. Learn something new every day, I guess ...
Jeri, we apologize. In the interest of fairness, though, did you actually watch that game? What a snoozefest. I think even the Packers themselves stopped paying attention in the second quarter.
---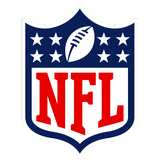 Get more from National Football League
Follow your favorites to get information about games, news and more
---