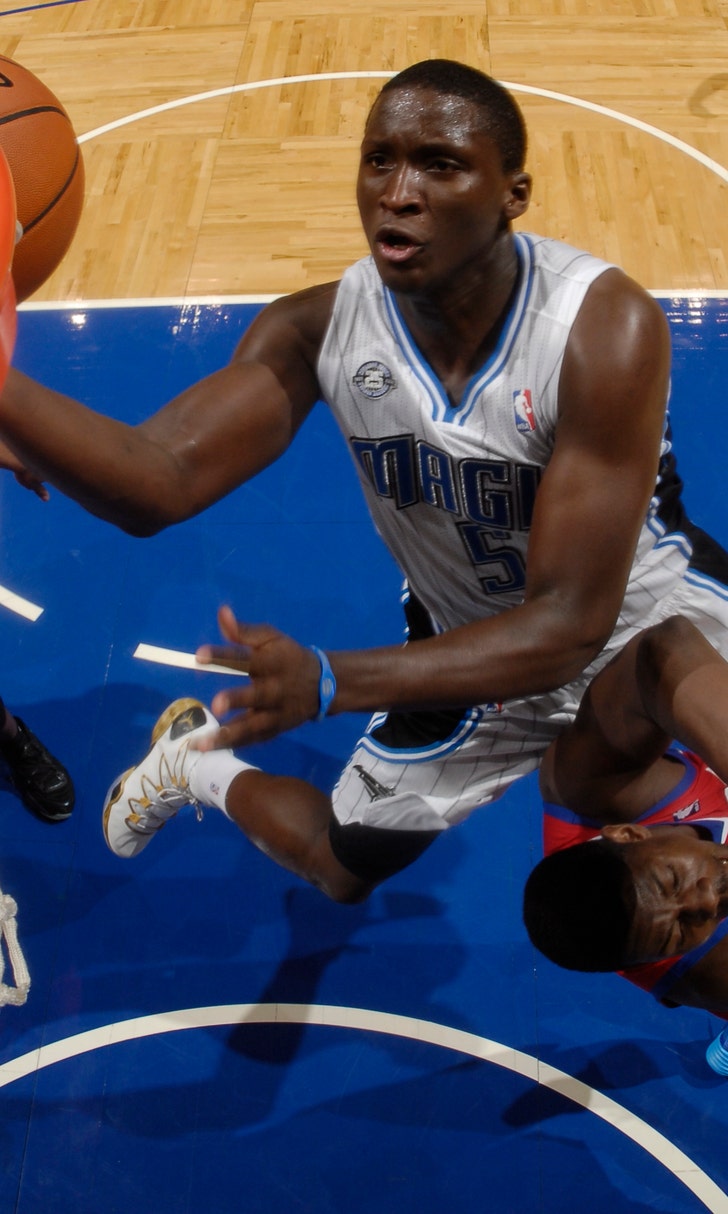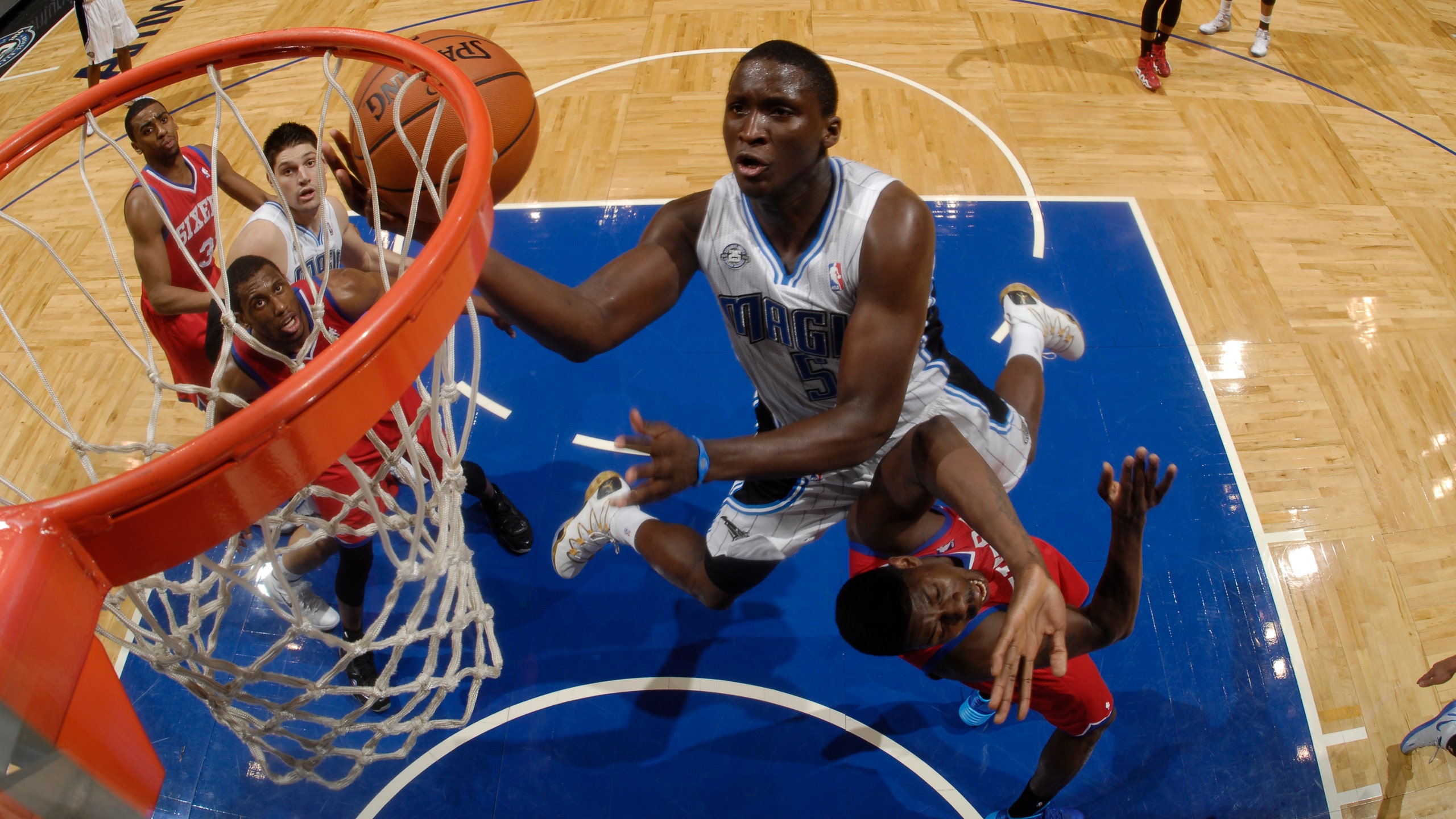 Holding Court: Q&A with Victor Oladipo
BY Aaron Torres • November 24, 2014
It's hard to argue that any NBA player has had a wilder few months than Victor Oladipo has. 
The Magic guard entered the season off an impressive rookie campaign, in which he averaged just under 14 points, four rebounds and four assists per game, numbers which seemed certain to continue to trend up this season....at least until injury (in which he cracked his cheekbone) sidelined him for the early part of this season.
Fast-forward a few weeks, and the good news is, Oladipo is back in the lineup. And he recently sat down with Fox Sports Live to discuss his crazy last few months. 
From his crazy injury, to the advice he's given Magic rookie Aaron Gordon, and his expectations for this year's Indiana Hoosiers, Oladipo discusses it all. Plus he talks about a fun campaign with American Express, that he and other NBA stars are taking part in. 
I think the first question everybody wants to know is, how's the health? I know you've been back in the lineup for a few games, but are you feeling better?
I'm feeling good, I'm getting my body back under me, getting my groove back, getting the rust off. I'm just blessed and honored to be back out there. You don't really appreciate something until it's taken away from you. 
We all read the news reports and it sounded like a pretty nasty injury. Without getting too gruesome, what went down? It sounded it was an honest mistake, and one that kind of just happened on a hard, tough-nosed play at practice?
It was just a freak accident. One of our big men, his elbow just kind of came across my face when he was coming down for a layup. He didn't even see me, I just kind of came out of nowhere and he just kind of leveled me right across the face.
It was crazy because my nose was bleeding, and I didn't even get hit in the nose. When that happened I knew something was wrong right away. I had to go get it checked out, and go get an MRI. 
I was in excruciating pain. It almost felt like someone hit me with a bat across the face. 
Really?
Yeah, then we found out I had to have a cracked cheekbone, and I had to have surgery. It was crazy. 
Well, you're back on the court now. I think you just mentioned it, but how much do you appreciate just being able to do something you love, after it was taken away from you for those few weeks?
Oh man, you just get so much more appreciation for this game. My first game back I just laid on the court, gave the court a big hug. I was only out for six weeks, but when I got back, I was so grateful. I've played the game my whole life, and having it taken away, I thank God every day that I get to do this, and try to make the most of it every day. 
You obviously had a really successful first year in the league last season, taking home Rookie of the Year. What was the most important lesson you learned in your first season?
I think the biggest adjustment was just the number of games. You go from 33 games in a season in college, to playing that many over a couple months. You go to a game or two a week, to playing four or five games in a week, flying from city to city, back-to-back. It's a wear and tear on your body, and it's something you've got to get used to.
Now that I've kind of gone through that, I'm kind of ready, more prepared for that. 
With that in mind, what are you telling the rookies on this year's team, preparing for this league, night in and night out. I know Aaron Gordon is out right now, but in general, what lessons have you given the rookies?
The biggest thing I tell young guys is just to go out there and play as hard as you can. Aaron (Gordon) is the youngest player in the league right now. He's got so much basketball in front of him, so I just tell him and go out and play as hard as he can. When he does that, good things are in front of him. 
He was doing a great job up until when he got hurt. Even while he's hurt, he's got to continue to try and learn more about the game, so he can apply it when he comes back. 
Speaking of youth, you guys have one of the youngest teams in the league. Even some of your "veterans" are just in their third and fourth years. But you seem to be growing as a team, picking up wins you might not have gotten last year. What is the early analysis of what has gone right, and what needs to be improved? 
I think we've just got to take it one game at a time, try and get better. We've got to keep sharing the ball like we did the other day (in a win over Detroit), and focus on defense. Our defense is what makes us effective. If we can do that, we have a chance to be really good.
You talk about playing defense, and I've got to tell you, I have the fortunate opportunity to work with one of the greatest defensive players of all-time, Gary Payton. I know you're a little young, but did you get to watch him at all as a kid, and if so, do you model any of your game after him?
Oh man, that's The Glove! He was known for locking people up, he did a great job on that. He's one of the greatest of all-time. He might have been a little bit before my time, but I still go back and watch film on him; that's the beauty of film, is I can go back and watch everything that he did. 
He was all about defense, and that's a great thing to model your game after. Because when you're all about defense, your teammates follow your lead. 
College hoops season is starting. I know you're a Hoosier. You still talk to any of those guys, and if so, what advice are you giving them as they jump into their season?
I went up there four or five times last summer, so I had a chance to sit down and talk to all those guys. The big thing I tell them is to stay together, man. There's a lot of negative stuff going on down there, man. A lot of people are saying negative things. 
But for them to be successful, they've got to stay together. In order to win in the Big Ten, you've got to have a close-knit group, you've got to have guys who have each other's backs, who are willing to go to war for each other. That's what I tell them every time I'm down there. 
They've got a lot of good, young players. Rob Johnson is going to be a really special player, and they've got a few other big-time recruits too. If they play together like we did when I was there, they'll be fine. The freshmen got to grow up fast, but I'm looking forward to watching them grow this season.
Well, since you brought him up, give Hoosiers fans the quick scouting report on Rob Johnson. What can they expect from him this year?
He's a really great guard. He can score the ball, defend at a really high level, and just always seems to know what to do when he's in the game. He doesn't try to step out of his element. He's a really solid guard, as is James Blackmon Jr., who's a phenomenal player. He's a guy who can score the ball any way he wants to. 
They're both really talented guards, who can do what they need to. But they need to grow up really fast, as I told them, they need to be aggressive. 
Finally, tell me a little about your work with American Express, and what you're doing this basketball season?
I'm pretty excited to be working with American Express on this program. It's called Home Court Advantage and really, what it does is take you behind the scenes with some of the NBA's best players. It allows you to see some of their personal experiences, what they're going through on a day-to-day basis, stuff like that. 
I actually have a video up on the page on NBA.com, where I'm spending time with my family. The whole campaign gives our fans a chance to see our backgrounds, and where we come from. It's very cool, and I encourage everybody to check it out.
Follow Aaron on Twitter @Aaron_Torres, on Facebook or e-mail at ATorres00@gmail.com.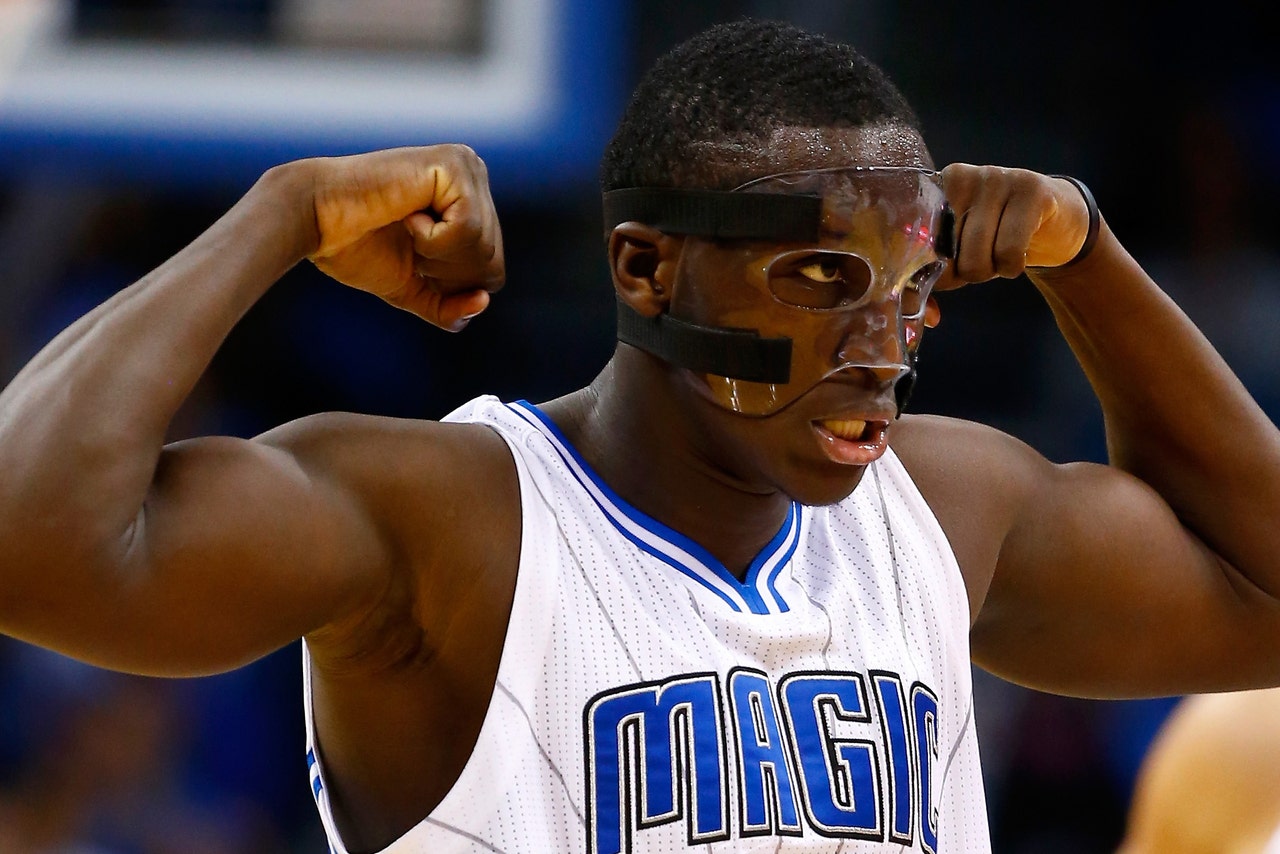 ORLANDO, FL - NOVEMBER 14: Victor Oladipo #5 of the Orlando Magic reacts during the game against the Milwaukee Bucks at Amway Center on November 14, 2014 in Orlando, Florida. The Magic won the game 101-85. NOTE TO USER: User expressly acknowledges and agrees that, by downloading and/or using this Photograph, user is consenting to the terms and conditions of the Getty Images License Agreement. (Photo by Sam Greenwood/Getty Images)
---
---