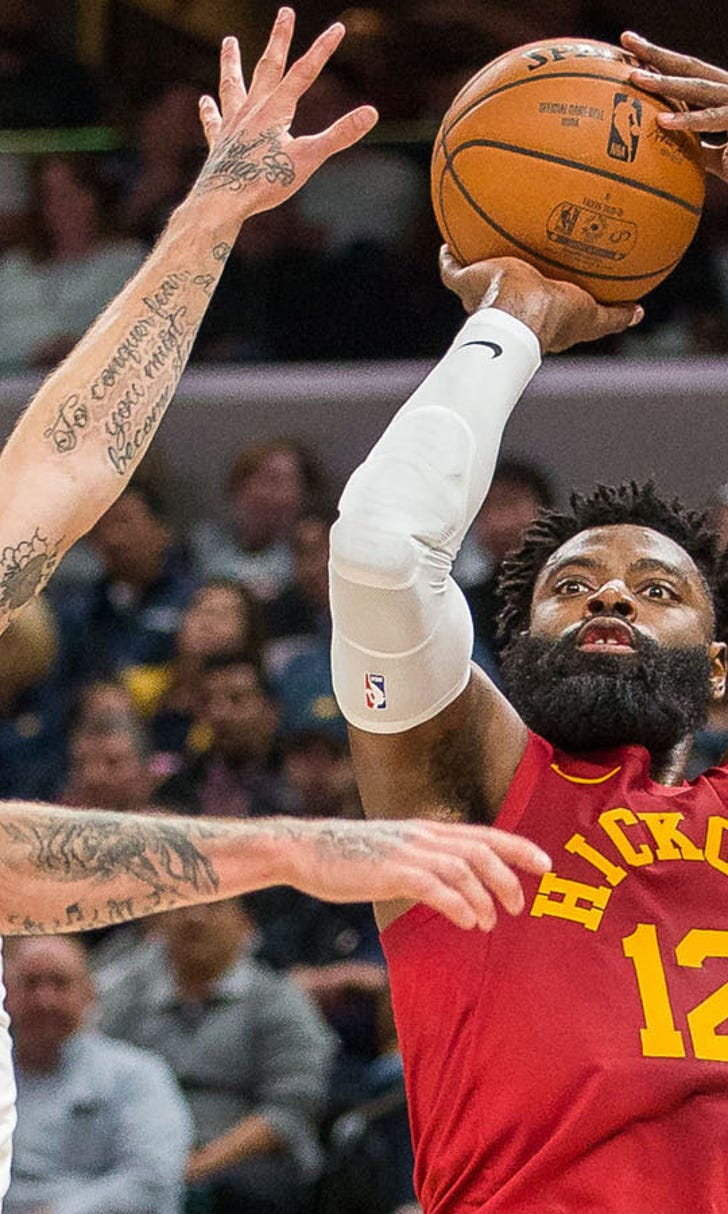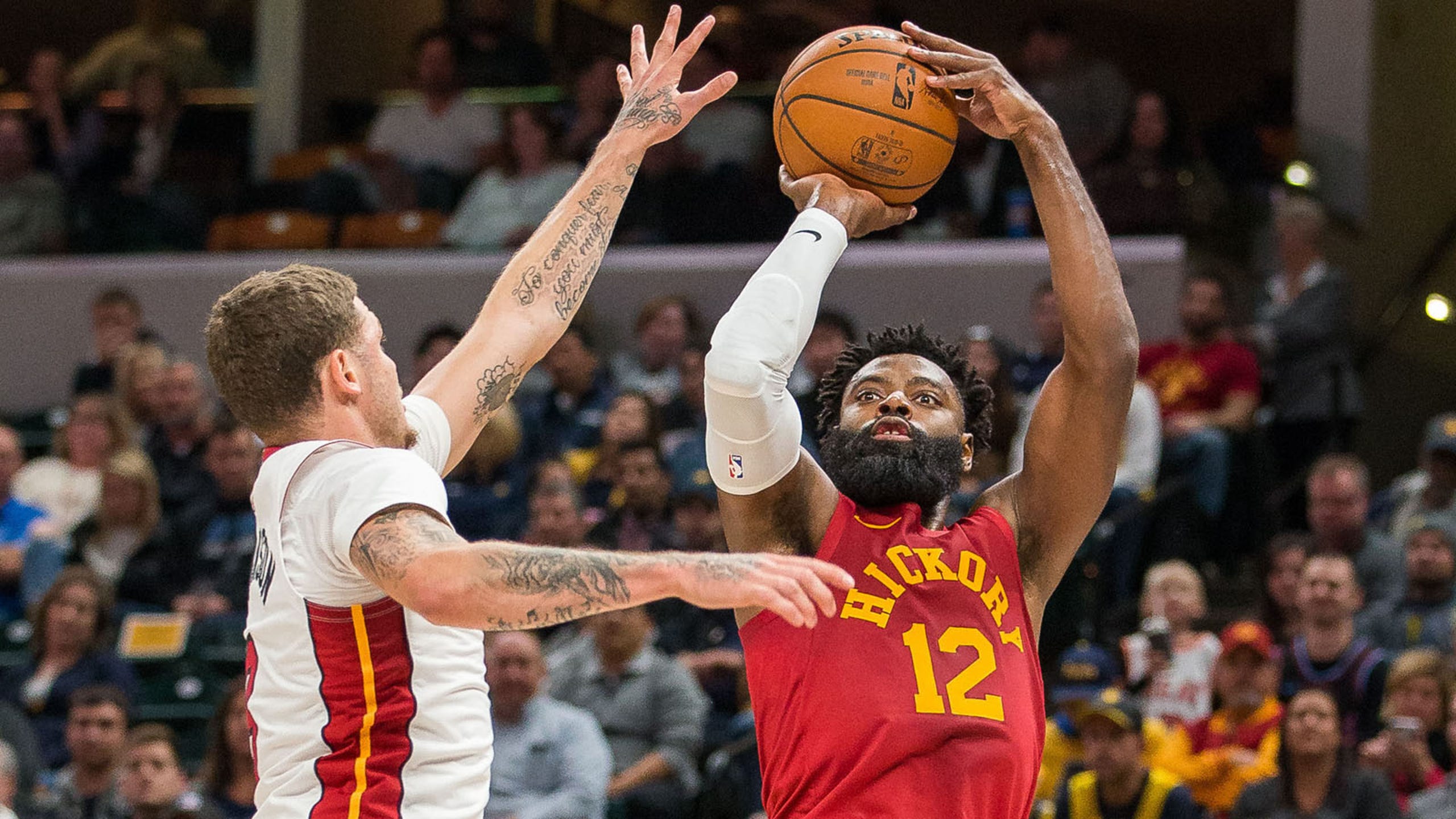 Evans breaks out of slump in a major way as Pacers defeat Heat 99-91
BY Jim Johnson • November 17, 2018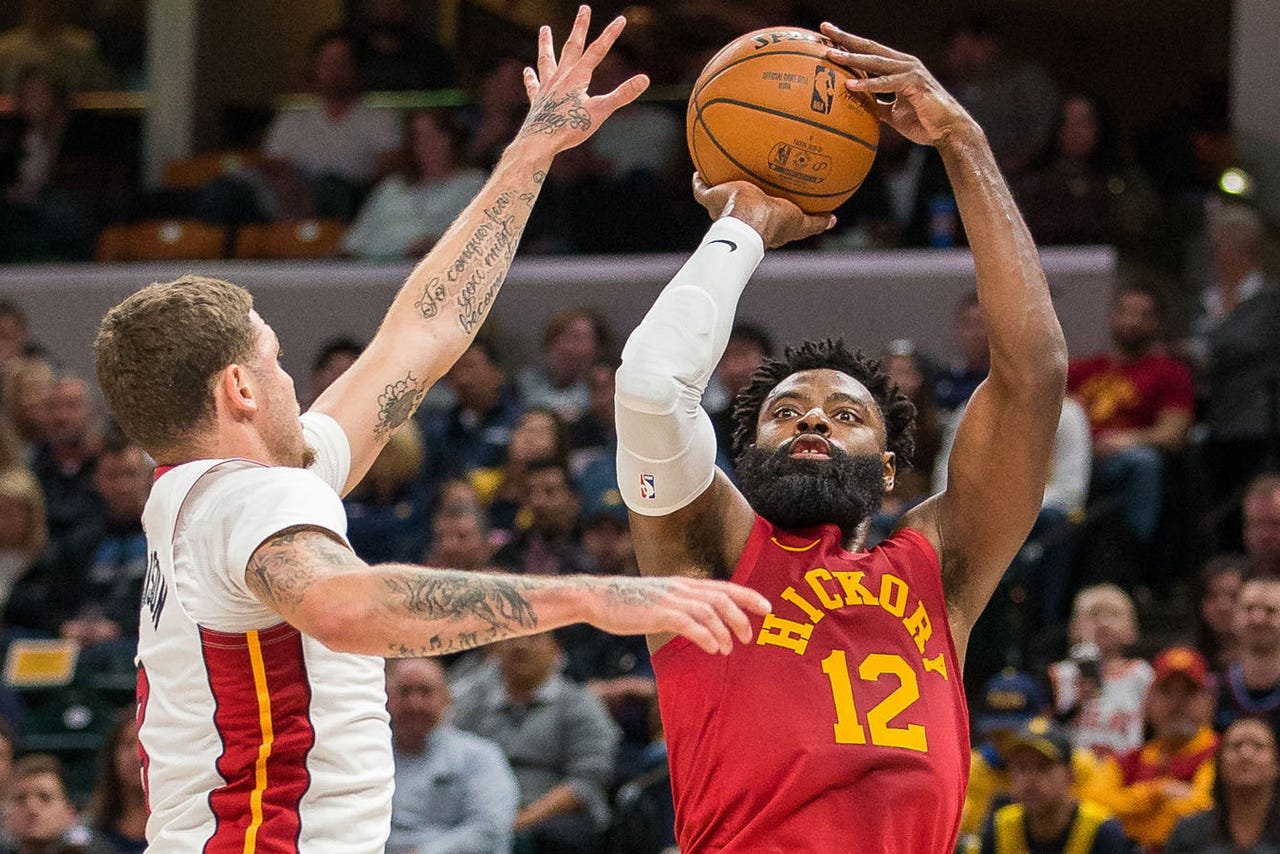 INDIANAPOLIS — Tyreke Evans came off the bench and provided the spark that Indiana Pacers coach Nate McMillan knew he could.

Evans hit five 3-pointers and scored a season-high 23 points in leading the Pacers to a 99-91 victory over the Miami Heat on Friday night.

"When I come in with the second unit, I have to bring it," Evans said. "I was just being aggressive, making the right pass, taking the open 3 and attacking the glass. I wasn't thinking or second guessing."

He also set a season-high with 10 rebounds and shot 6 for 6 from the line. He also matched his season best by shooting 5 of 7 from 3-point range.

"Really what I wanted him to do was relax and not think too much out on the floor," McMillan said. "I kind of felt like he was robotic out there."

Bojan Bogdanovic had 16 points and six rebounds and Domas Sabonis added 15 points and 12 rebounds off the bench for the Pacers, playing the first of three games in four nights at home.

Josh Richardson scored 28 points, including 7 of 10 from beyond the arc, and Hassan Whiteside had 12 points and 17 rebounds for the Heat, losers in four of their last five games.

The Pacers used a 16-0 run in the second quarter to take the lead for good. Indiana did just enough in the second half to fend off its Eastern Conference rivals.

Sabonis converted a three-point play with 7:24 left in the second quarter to give the Pacers a 34-32 lead, and they led the rest of the way.

The win comes a week after the Pacers rallied to beat the Heat 110-102 in Miami, closing out the victory with a 16-2 run that included the final 12 points.

Miami was unable to return the favor in the second of three regular-season meetings between the teams.

"We just forgot how to play for a little bit," Richardson said. "Everything was falling for them and they were attacking us, and we just weren't retaliating fast enough."

Bam Adebayo made a lay-up at the start of the fourth quarter that pulled the Heat within three, but the Pacers scored seven straight and extended the lead to 79-69 on a fast-break dunk by Bogdanovic with 9:21 remaining.

The Heat cut the lead again with a late 7-0 run, including a layup and 3-pointer by Richardson to make it 92-89 with 1:27 left. Victor Oladipo answered with a 3-pointer that put Miami away for good.

Indiana trailed by as many as 12 points in the opening quarter before going on a 10-2 run at the start of the second.

Evans made two 3-pointers and a pair of free throws in Indiana's go-ahead run. The Pacers took a 12-point lead when Cory Joseph hit a 3 to make it 44-32 with 5:14 left in the first half.




Victor Oladipo was proud that Tyreke Evans got more aggressive against the #Heat: "He's no longer John Stockton. Actually, he's got to do it one more time, then I'll stop calling him John Stockton." #Pacers pic.twitter.com/9W1Jdc5gpP


— FOX Sports Indiana (@FSIndiana) November 17, 2018



TIP-INS

Heat: Whiteside has finished with a double-double in each of the last six games. ... Rodney McGruder had 11 points and five rebounds. ... Dwyane Wade missed his sixth straight game for personal reasons after the recent birth of his daughter.

Pacers: Indiana has won 12 of the last 13 regular-season home games against the Heat. ... Oladipo finished with eight points after scoring 20 or more in each of the previous 13 games.

QUICK START

Whiteside had eight points in the first quarter, but didn't score again until a layup with 7:26 remaining in the third quarter. Still, he's found a way to put up big numbers in recent games. He's averaging 15.7 points, 15.3 rebounds and 3.7 blocks over the last six games.

BACK ON TRACK AT HOME

The Pacers lost to Houston and Philadelphia in their previous two home games, before beating the Heat and avoiding losing three straight at home for the first time since December last season.

UP NEXT

Heat: Home against the Los Angeles Lakers on Sunday.

Pacers: Home against Atlanta on Saturday night.




---
---