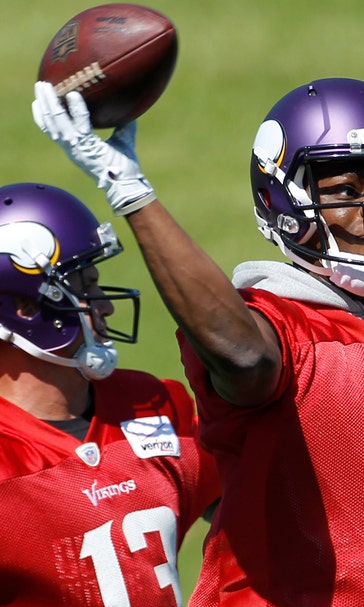 Bridgewater gaining firm grasp of offense, assuming leadership role
June 16, 2015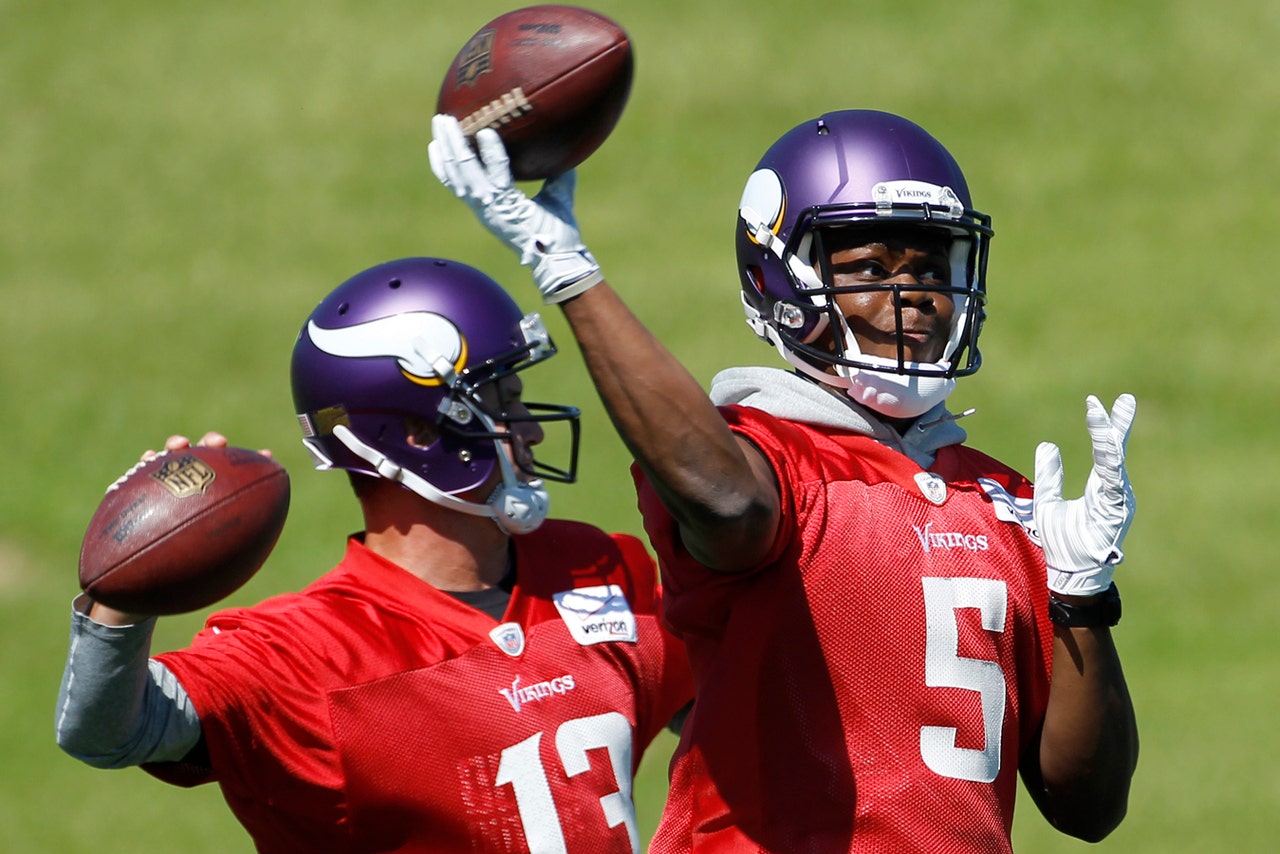 EDEN PRAIRIE, Minn. -- The changes in Teddy Bridgewater were immediately apparent as he went through organized team activities as the Minnesota Vikings' No. 1 quarterback, differences that were reflected in his communication with the team and taking on more of a leadership role.
His understanding of the offense in his second year is another significant, if expected, aspect of Bridgewater's development. Finishing up the first day of mandatory minicamp, Bridgewater was asked what he knows now that he didn't last September when he was a rookie backup to veteran Matt Cassel.
"I have more of a feel for what the coaches are trying do here as far as game plan-wise," Bridgewater said. "Last year I was kind of learning my way around game plans and getting a feel for coaches Norv and Scott Turner and what they're asking of us. But having a year under my belt, I can see why he's calling certain plays and where he wants to go with the football; whether it's a situational play call or just a play call whether it's first-and-10 or second-and-10.
"Having an understanding of the coordinator, I think I'm that far ahead this year."
Bridgewater's confidence is easy to see. The self-assurance also comes from being more in control of what Minnesota is doing on offense.
"I would say that ... we're having an easier job picking things up this year," Bridgewater said of the entire offense. "I think we're doing a better job of that this year, especially due to me having a year under my belt and these guys having a year under their belt in this system. I think we're doing a good job for the most part."
Bridgewater directs an offense that has seen the return of Adrian Peterson to go with a healthy tight end Kyle Rudolph and new wide receiver Mike Wallace. Bridgewater never had the chance to play with Peterson last year and Wallace has been a frequent target in practices.
Minicamp this week is another opportunity for all of the new pieces -- including an offensive line trying to find its fifth starter while trying out rookie tackles at right guard -- to establish cohesiveness.
"Whether it's coming out and working the proper techniques or lining up in the right formations, we just want to establish that right now, establish some chemistry and get a feel for one another heading into training camp," Bridgewater said.
The Vikings have three days left before breaking for a month, with training camp scheduled to open July 26.
Bridgewater said he plans to return to his home in Florida during the time away. Bridgewater won't be taking much time off, though. He said he's focused on being sharp for the beginning of training camp.
"I try to be a constant grinder, so I'm going to try to continue to work the whole time," Bridgewater said "You know, I had an entire offseason from January to the beginning of workouts. So, I had enough time to rest back then, so now it's time to shift my focus to the season."
After all, Bridgewater is trying to stay on the same page as his offensive coordinator, Norv Turner, in learning the game plan. Bridgewater doesn't want to hear the wrath of the fiery Turner if the offense doesn't execute successfully.
"Coach Turner, he loves calling plays, I can tell you that much," Bridgewater said, adding: "And he doesn't just call plays. He calls plays for us to execute and we're just glad to be playing in this offense."
Follow Brian Hall on Twitter
---
---