National Football League
National Football League
Will Pats change practice philosophy?
Published
Aug. 14, 2013 1:00 a.m. ET

The New England Patriots' season isn't over in August, and for that Bill Belichick should be eternally grateful to the football gods and Dr. Neal ElAttrache, who repaired Tom Brady's ACL in 2008.
Brady's ligament and overall knee structure remained intact following Tampa Bay Buccaneers defensive end Adrian Clayborn's bull-rushing Patriots tackle Nate Solder into Brady during Wednesday's practice in Foxborough, Mass.
Initial tests showed Brady suffered a minor injury and should be back to work within days, two sources confirmed to FOX Sports.
But it all could have been very different, had Clayborn and Solder landed in a different spot. And one has to wonder if Belichick will now reconsider his stance on practicing against other teams.
It's a tactic teams have used for years as a way to break up the monotony of camp and get their players to see different schemes as they prepare for the regular season. But it is not without its drawbacks, as Clayborn's nearly taking out Brady's knee showed.
Belichick has scheduled these practices with teams coached by his friends — Greg Schiano with the Bucs and Chip Kelly with the Philadelphia Eagles. The point being, each coach knows the other guy has enough respect for the friendship to ensure there will be fewer skirmishes than in practices between teams led by coaches who aren't friends. (The New York Giants and New York Jets discontinued their joint practices after a brawl-filled session in 2005. The Giants believed the Jets' aggressive attitude after being on a bus for hours led to the fights.)
However, for as much as Belichick and Schiano will instruct their players to cut out any post-whistle, extracurricular activities, the players will go as hard as possible during the play. And this isn't to suggest Clayborn did anything wrong. He bristled at reporters who were asking him about the play on which Brady was injured, asking if it was an "interview or an interrogation?"
Clayborn has every right to go hard between whistles. But if he played for the Patriots, he likely wouldn't have been anywhere near Brady and would've ensured Solder wasn't pushed back into the franchise quarterback. Defensive players always are taught to be careful around their own quarterbacks, and rarely finish a rush in practice the way Clayborn did.
Belichick wants his players to get the best possible looks in the preseason. Solder got just that from a hard-charging Clayborn. But had things gone just a bit differently, it would have been backup QB Ryan Mallett's blind side Solder would have been protecting for the rest of the 2013 season.
That's the last thing the Patriots need right now. And that's why Belichick should start thinking about going back to safer, intrasquad practices and leaving the dangers of live action to the four preseason games only.
---
---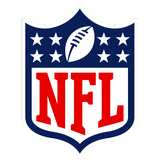 Get more from National Football League
Follow your favorites to get information about games, news and more
---