National Football League
National Football League
Tebow joins teammates for informal workout
Published
May. 19, 2011 10:56 p.m. ET

Tim Tebow was focused more on camaraderie than competition when he joined a dozen Denver Broncos teammates for an informal offseason workout Thursday.
The second-year player tossed some tight spirals to receiver Britt Davis, flew through a series of wind sprints and did some light stretching, enjoying being back in the company of his colleagues after weeks of training on his own in Florida.
''I had a good workout and enjoyed it,'' he said.
Fellow quarterback Kyle Orton wasn't among the Broncos who showed up at the South Suburban Sports Dome for the sessions organized by safety Brian Dawkins. The Broncos list Orton atop the depth chart but maintain the position is up for grabs whenever the NFL labor situation is resolved.
Tebow was hardly concerned about the looming quarterback competition, simply saying the situation will sort itself out in time.
''You hope he does good, because the better he does, hopefully the better I'll do, and vice versa,'' Tebow said. ''I've always relished the opportunity to compete my whole life. I think it will make me better.''
Tebow, who was in New York last week for an event in his role as a Jockey spokesman, has taken some heat for working out on his own during the NFL lockout instead of in the Mile High City. That's something he quickly dismissed.
''That doesn't bother me if I'm not in front of the cameras working out,'' he said. ''I honestly would rather not be.''
Instead, Tebow has been incorporating boxing, sprinting and swimming into his daily routine, along with working on his throwing mechanics.
Always more comfortable working out of the shotgun formation during his stellar college career at Florida, Tebow took steps to become more proficient in dropping back from under center.
''I haven't taken a rep out of shotgun,'' this offseason, Tebow said, grinning.
Tebow has been quickly absorbing new coach John Fox's playbook as the formations remain basically the same with only different reads and wrinkles. The fact that offensive coordinator Mike McCoy is a holdover from fired coach Josh McDaniels' staff is a plus for Tebow, who started the final three games last season.
''We've got a great relationship. I'm excited about working with him,'' Tebow said.
Although Tebow has put in plenty work on the field, his film study has fallen behind. He's studied the game tapes he copied before the labor strife began. But without access to more footage, he's had to improvise.
''That's the one thing that's disappointing,'' Tebow said. ''I try to make up for that by going through the playbook more. Just not looking at it, going out there and walking through things and really trying to visualize how you're going to attack different defenses with those certain plays.''
It didn't take long for Tebow to get in tune with Davis on Thursday, the two carrying over their rapport from last season. Davis flew in from Chicago in the morning and was feeling the altitude in his first visit to the informal offseason workouts in Denver.
He also was feeling the rhythm with Tebow.
''I don't think we missed a beat today,'' Davis said. ''He was on-target. That's what I just Tweeted.''
Tebow arrived in town Monday with the intention of working out with teammates and promoting his new book, ''Through My Eyes,'' a memoir of his life.
''So many different people have tried to tell my story in different ways, like, 'Oh, this is what happened' and 'This is why he's like this.' It's kind of fun to be able to tell it how it really happened, and through my eyes - that's why I named it that,'' he said.
Since he's been back in town, Tebow admitted he hasn't spoken to Orton. As for exactly why, well, Tebow didn't have an answer.
''I don't know,'' he said. ''I know he's been out here throwing some.''
At some point, the two will find themselves on the football field vying for the starting job along with Brady Quinn. Tebow said he can't wait.
''That's what it's all about,'' Tebow said. ''I think I'm the type of player that when something is on the line, I always play better.''
---
AP Pro Football Writer Arnie Stapleton contributed to this story.
---
Pat Graham can be reached at http://twitter.com/pgraham34
---
---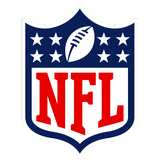 Get more from National Football League
Follow your favorites to get information about games, news and more
---