National Football League
National Football League
Stafford in last wave of cap-eating QBs
Published
Jul. 10, 2013 1:00 a.m. ET

The $17 million per season in new money the Lions' Matthew Stafford received in a new contract he signed Wednesday — seven months removed from a 4-12 record in 2012 — has those around the NFL shaking their heads over how quarterbacks are dominating the market and chewing up a huge portion of teams' salary caps.
It's one thing for Super Bowl-winning passers Joe Flacco and Aaron Rodgers to cash in on contracts that cross $20 million per season. It's another thing for Stafford, who isn't in that elite category, to get close to that threshold with two years remaining on a monster rookie deal.
So when will it end? When will quarterbacks stop stealing salary-cap space (and, in turn, money) from their brethren, veteran players who used to sign sizable, multi-year deals but instead are playing for the minimum or slightly above it?
Or better yet, will it end? Will the percentage of salary-cap space quarterback contracts eat up ever come back to previous levels?
Several NFL contract negotiators told FOX Sports the answer is yes — just not until the wave of quarterbacks who entered the league under the new collective-bargaining agreement and the rookie wage scale are up for renegotiation.
The contract negotiators believe those quarterbacks, on the whole, won't have the leverage of the current crop of players that include Stafford, the Falcons' Matt Ryan and the Rams' Sam Bradford, because they'll be coming off deals that aren't as lucrative as what first-round quarterbacks used to get.
Case in point: Andrew Luck received $22 million over four years when he signed last year; Bradford, the last No. 1 overall pick under the old CBA, got $76 million over six years with the chance to earn even more in incentives.
Make no mistake: Elite, proven quarterbacks will always get top-of-the-market money. But with shorter deals for rookies, quarterbacks who haven't quite proved they'll be elite for a long time will approach the market sooner — and with less of a track record on which to rely. They'll be looking for security, which will give the teams more leverage to start driving the numbers down.
A good example of a player in that situation is the Buccaneers' Josh Freeman. He just completed his fourth NFL season and has shown flashes of being a solid quarterback. But Freeman has been inconsistent and now enters a contract year in which he can prove he's worthy of a long-term deal.
Had Freeman, who was drafted in 2009, entered the league under the new CBA, his four-year deal would have lapsed at the end of this past season. The Bucs would've had an option for a fifth year but would've had to exercise that option after the third year of Freeman's deal.
That would've been March 2012, just after Freeman threw 22 interceptions to only 16 touchdowns. Those are numbers that are hardly worthy of picking up a fifth year that would pay Freeman the average of the third through 25th highest-paid quarterbacks. (For players selected in the top 10, the fifth-year salary would be an average of the top 10 players at his position.)
A possible compromise for a quarterback and a team would be to extend the deal after the third year of the rookie contract, which is the earliest point a player's contract can be renegotiated. Through three years, many quarterbacks have shown plenty of inconsistency, and few have reached or won a Super Bowl. And again, given the new CBA doesn't allow for huge rookie contracts, these players wouldn't have the leverage of big base salaries and bigger cap numbers to suggest a renegotiation continuing such a high pay rate. (Stafford's deal was done as much, if not more, for salary-cap purposes than for rewarding his play.)
So as the league continues to devote large portions of the salary cap to quarterbacks ($21 million is roughly 17 percent of this year's cap), a few teams will have the chance to start reining in those numbers in the coming years by giving modest deals to unproven, inconsistent quarterbacks on whom they're not quite ready to quit. Even quarterbacks who have shown the potential to be elite will face renegotiations earlier in their careers than their predecessors, which should help drive their prices down a bit.
These developments will all be good news to the NFL's "middle class" — players at non-premier positions who have seen their salaries get stagnant or even drop over the past two years.
The first teams that begin to control their quarterback salaries will be able to devote more money to other positions. That's good news for them because they'll be able to add more talent to the roster, and it's good news for those players who surely feel underpaid in relation to quarterbacks right now.
In short, Stafford should enjoy the zeroes on that contract, as well as the numbers 1988 on his birthdate. Had he been born a few years later, he wouldn't be on schedule to pocket nearly $100 million by the end of this contract in 2017.
---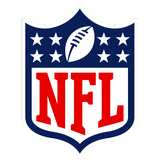 Get more from National Football League
Follow your favorites to get information about games, news and more
---