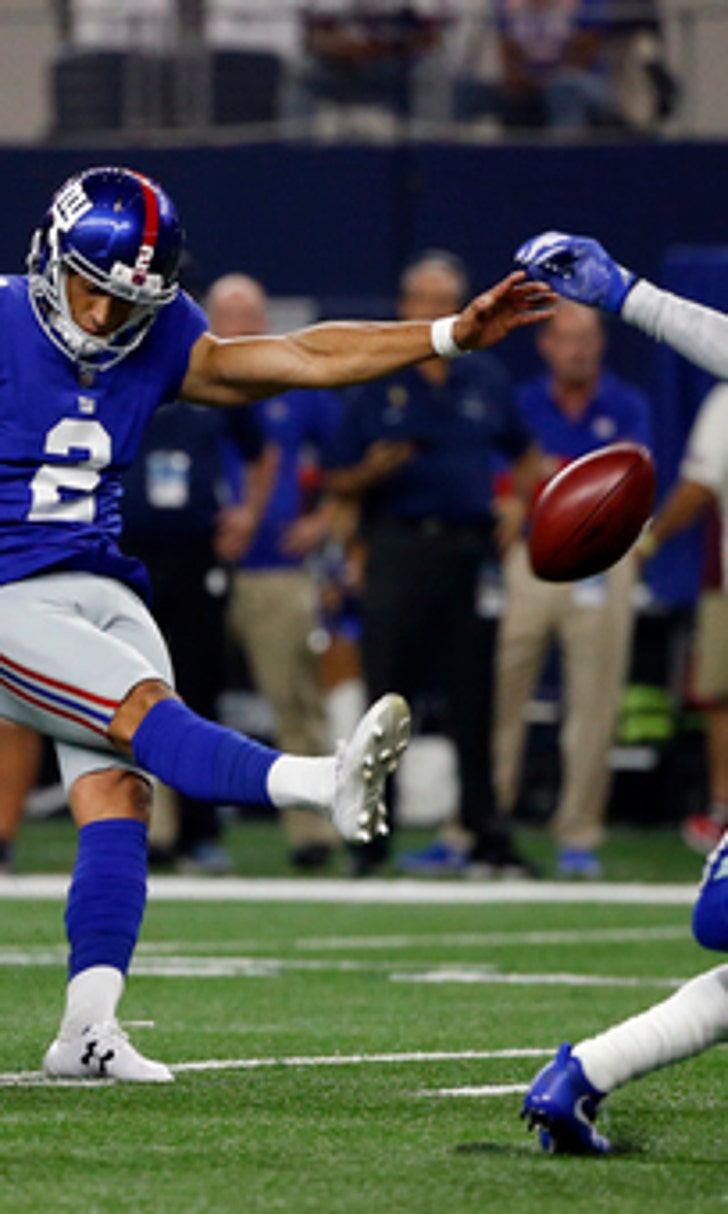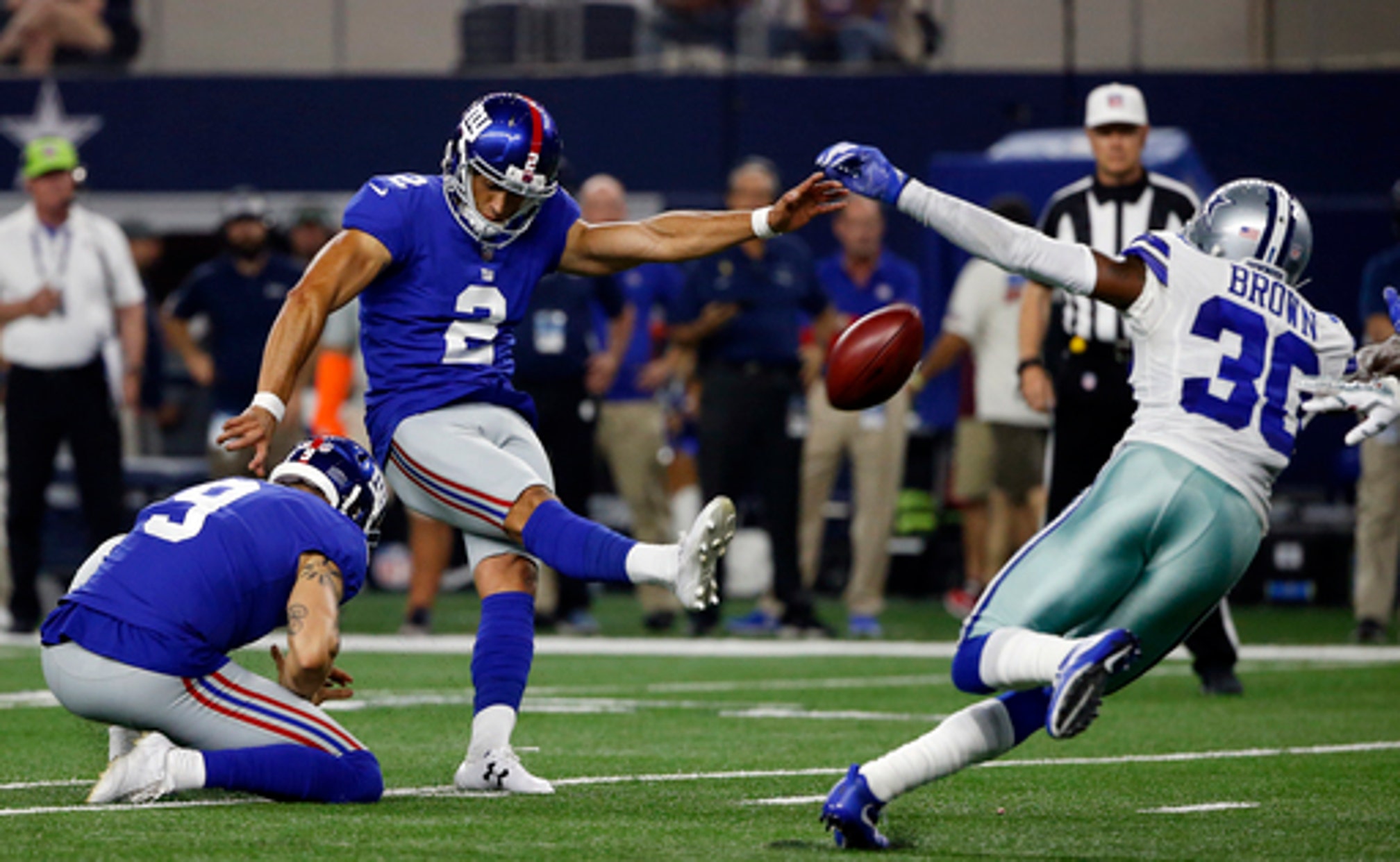 Speed of the essence: 10 NFL games under 3 hours in Week 1
BY AP • September 15, 2017
The NFL took steps to eliminate dead time in games and, as an offshoot, to shorten the length of them. Judging by Week 1, it's working.
Ten of the 15 games were played in under three hours, a first since 2009. And, as NFL communications vice president Joe Lockhart points out, the 3:24 for the Chiefs-Patriots match came in a ''compelling game.''
''We've made a concerted effort to take out dead time and reduce the commercials,'' Lockhart adds. ''Research had told us our fans were willing and open to the breaks being slightly longer if they were less frequent.''
Lockhart notes that viewers seemed satisfied with the double box the networks used at times when there was a replay review.
''We got good feedback on the double box with the official looking at replay while in commercial break,'' he says. ''The reviews tend to lend themselves to that; one of the changes we made was we would tend to wait until we came out of a commercial break for the official to announce whether a play was upheld or overturned. This year, we're not necessarily waiting and the networks know that. One option for them is to go to the double box so at least the fans know there is a ruling coming.''
At least one coach, Tennessee's Mike Mularkey, mentions it can be challenging for the team to get acclimated to a quicker-paced game.
''I think the preseason helped us kind of get a feel for how the pace was,'' Mularkey says. ''We're getting advanced notice of when there's a TV timeout, when there's not, when the clock is starting. There's much more information being passed along to us on the sidelines that allows us to get our guys ready to go.
''But the players have been the ones that have adapted probably the most. They understand - and again, I talked to them even (last) Saturday night about excessive celebrating. That can play a big part into affecting a special teams play right after a score. They've been talked to enough about it, I feel good about our guys and the tempo we go at.''
---
BEHIND THE SHIELD: In a combined 65 years as two of Al Davis' most trusted personnel executives, Jon Kingdon and Bruce Kebric were privy to almost all the major player moves for the Raiders during Davis' final three decades as owner of the team.
The two have teamed with former Raiders beat writer Steve Corkran on a revealing look at Davis' Raiders in a new book titled ''Al Davis: Behind the Raiders Shield.''
The book shares details of how the Raiders ended up with Todd Marinovich and Nick Bell instead of Hall of Famers Brett Favre and Aeneas Williams in the 1991 draft; talks about the decision to draft JaMarcus Russell first overall in 2007; and explains how Davis made both good and bad decisions during the end of his Hall of Fame career.
---
CHARACTER PLAYBOOK: The NFL's ''Character Playbook'' initiative has reached 88,000 students nationwide in its first year. Building off this success, the program for middle school students in just under 30 states will expand to 360 more schools and introduce a new virtual classroom experience called ''Character Playbook LIVE.''
These interactive events, hosted by NFL teams and United Ways beginning this week, are designed to engage more students in the conversation of why character matters. NFL players will host live events with their local United Way.
''We are pleased with the positive strides `Character Playbook' has made on students' understanding of these critical topics and look forward to expanding its impact,'' NFL Commissioner Roger Goodell says. ''`Character Playbook' is a program for all students, athletes and non-athletes alike, and addresses values we prioritize as a league.''
During the program's first year, approximately 1,300 teachers helped students complete more than 170,000 hours of learning in social-emotional topics. Data show that by the end of the program's first year, 74 percent of students were more likely to believe they deserve to be treated with respect, and 70 percent raised their expectations about how to treat others, while 69 percent said the program helped them identify actions they can take to treat people with respect.
''I was extremely fortunate because I had two parents who, from an early age, instilled in me the importance not only of education, but also strong values and high character,'' says Arizona Cardinals wide receiver Larry Fitzgerald. ''The more exposure I've had to successful and high-achieving people in all walks of life, I've found that those traits are consistent among them.
''What makes this program so valuable is that it lays the foundation early and provides kids the skills and understanding to develop these qualities that not only benefit them individually, but also the communities they live in.''
---
FAVORITE TEAM: New Miami Dolphins kicker Cody Parkey had the team logo hanging in his bedroom growing up in Jupiter, Florida, and remains a fan.
''To this day, I still get the updates of the halftime scores and stuff,'' Parkey said. ''So after the games on my phone I'm like, `Oh, the Dolphins won.'''
He won't need phone updates Sunday, when he makes his Dolphins debut against the Los Angeles Chargers. The fourth-year NFL veteran was claimed off waivers this month after being released by the Cleveland Browns.
''When my agent called me and told me that I got picked up off waivers by the Dolphins, I was pretty stoked,'' Parkey said.
---
ROSAS' DOUBLE DEBUT: Making his NFL debut wasn't the only exciting thing that happened to New York Giants placekicker Aldrick Rosas this past weekend.
Hours before the Sunday night game in Dallas, Rosas' girlfriend, Tiffany Lopez, gave birth to their first child in California. He watched the birth on his phone at 4:15 a.m. CDT after a four-hour labor.
''The whole day I went to the game and felt pretty special to have my first child on my first NFL game,'' Rosas said. ''Kind of two dreams coming true.''
Rosas' girlfriend had planned to be induced Monday, but the baby arrived early which necessitated him watching on FaceTime.
''It was a little grainy,'' the 22-year-old said. ''It was good to kind of be there in support. It was an amazing feeling.''
Rosas, who kicked a 25-yard field goal on his only attempt, went to California after the game, getting a ride on co-owner Steve Tisch's private plane from Dallas to Burbank. He then flew to Sacramento to hold his daughter (Karsyn) for the first time Monday. He rejoined the Giants on Wednesday.
''What a day,'' said Rosas, who beat out veteran Mike Nugent for a job. ''I am never going to forget it. The best day I could have as my first NFL game.''
---
A FARE SOLUTION: For NFL fans who travel to cheer their favorite teams on the road and are disappointed when they see a blowout, CheapAir.com has a solution.
CheapAir.com is running a ''Fan Guarantee'' promotion. If fans purchase a round-trip flight on CheapAir.com and their team loses by more than 14 points, fans can email their confirmation number and a picture of their ticket stub to football(at)cheapair.com, and they're eligible for a travel voucher for another flight (up to $300).
''I am a huge football fan. I know firsthand what it feels like to pay to travel to see my team play, only to have them get obliterated on the field,'' CheapAir.com CEO Jeff Klee said.
''The CheapAir fan guarantee can help take a little bit of the sting out, for those who find themselves in that situation.''
(https://www.cheapair.com/blog/cheapair-news/the-cheapair-com-fan-guarantee/)
---
AP Pro Football Writers Teresa M. Walker and Josh Dubow and Sports Writers Simmi Buttar, Tom Canavan and Steven Wine contributed.
---
For more NFL coverage: http://www.pro32.ap.org and http://www.twitter.com/AP-NFL
---
---