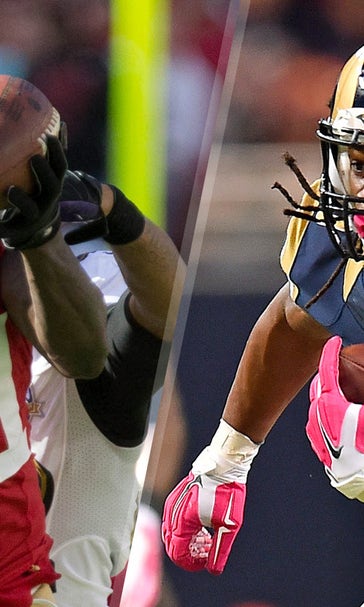 Six Points: 49ers vs. Rams
October 30, 2015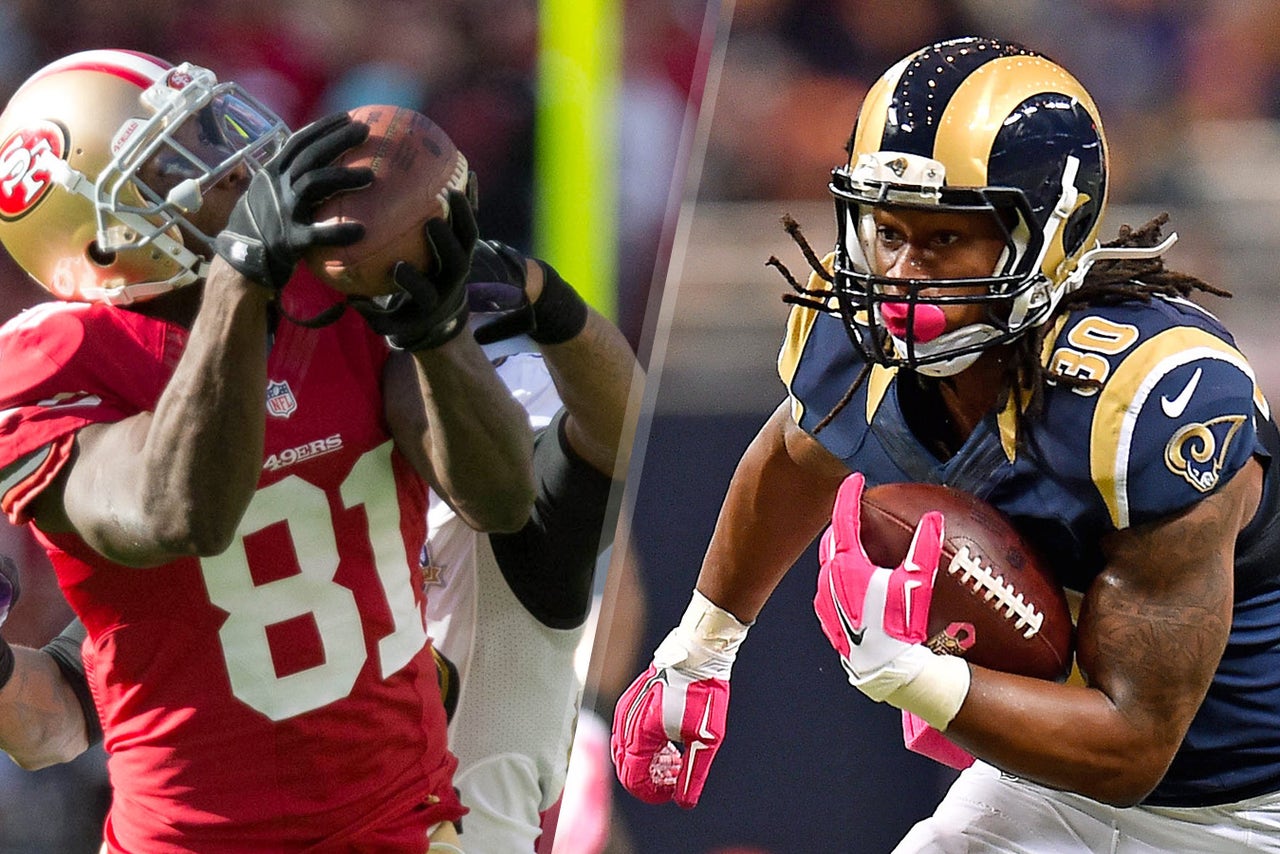 The St. Louis Rams haven't been above .500 in the month of November since 2006, but they can bring an end to that drought when they host the San Francisco 49ers on Sunday in an NFC West matchup.
Running back Todd Gurley is breathing life into the Rams, becoming the third rookie in NFL history to rush for at least 125 yards in each of his first three career starts. Gurley obviously will be the focal point of an offense that features the worst passing attack in the league with an average of 177.7 yards per game.
The 49ers have evolved into a soap opera in the post-Jim Harbaugh era with seemingly daily reports of discord in the locker room and fractured relationships between Colin Kaepernick and his teammates. Although San Francisco has been limited to seven points or fewer three times, Sunday's clash features the league's two lowest-scoring teams.
Here are three keys to the game for both the 49ers and the Rams.
Can you beat the Crowd's Line? Submit your final score prediction below. Good luck!
1. Take shots downfield
San Francisco flatlined in a 20-3 home loss to Seattle in Week 7 as Colin Kaepernick threw for a meager 124 yards. Wide receiver Torrey Smith averages a league-best 23.1 yards per reception -- albeit on only 14 catches -- but was targeted once against the Seahawks. Kaepernick repeatedly threw deep in Week 6 and Anquan Boldin benefited with his second straight 100-yard game.
2. Dare the Rams to throw
Rams QB Nick Foles is completing 58.8 percent of his passes and is on pace to throw for fewer than 3,000 yards, an unheard-of total in the current pass-happy NFL. Opponents are starting to stack the box against Gurley and San Francisco would be wise to do the same and try to force St. Louis to the air despite owning the league's worst pass defense.
3. Keep Vernon Davis on the radar
In a forgettable four-week span, Davis sat out a pair of games due to a knee injury and managed zero catches on a combined three targets in two others. The former Pro Bowl tight end was among the few positives versus Seattle with four receptions for 61 yards and faces a defense that has allowed six catches to tight ends in half of its six games.
1. Ride the rookie (again)
If it ain't broke ... Todd Gurley has rushed for at least 128 yards in each of his first three starts and gets better as the game progresses, amassing 329 yards on 7.8 yards per carry in the second half. Gurley's also a big play waiting to happen -- he's the only back in the league with three runs of at least 40 yards.
2. Pressure Colin Kaepernick
St. Louis split a pair of decisions with the 49ers last season and the effectiveness of its pass rush played a decisive role in each outcome. In a 31-17 home loss, the Rams failed to get to Kaepernick, who threw for 343 yards and three touchdowns. Three weeks later, Kaepernick was sacked a career-worst eight times in a 13-10 setback.
3. Mix in the no-huddle offense
Rams coach Jeff Fisher keeps saying Gurley can't do it all, but the moribund passing game is doing little to alleviate pressure on the rookie sensation. With the passing game stuck in the mud a week ago versus Cleveland, St. Louis went to a no-huddle offense in the third quarter and produced an 88-yard touchdown drive on only four plays.
---
---