National Football League
National Football League
Promising RB Baron Batch looking to bounce back
Published
Jun. 13, 2012 9:42 p.m. ET

Baron Batch was having one of those camps. The kind where unheralded rookies turn skepticism into belief.
In the span of 10 days last summer, the former Texas Tech running back evolved from little-known seventh-round pick into ''that guy.''
Then again, take on arguably the baddest guy in football - and hold your own - as Batch did during one memorable collision with linebacker James Harrison early in training camp and perceptions are bound to change.
One bad step silenced the buzz. Batch knew something was wrong the second his left knee buckled while making a cut during practice. The MRI revealed a torn ACL, ending his rookie season before it even began.
Leaning back at his locker following practice this week, the 24-year-old ran his fingers over the two-inch scar on his knee then glanced down at the even longer one on his surgically repaired ankle and just kind of smiled when asked if he ever considered doing something else with his life.
''I love to be able to overcome things,'' Batch said. ''The ankle when I was in college. The knee. It's cool to be able to get through stuff like that and just keep going.''
Even if he's not certain about the destination. Batch is part of a crowded running back picture that includes injured starter Rashard Mendenhall, Isaac Redman and fifth-round draft pick Chris Rainey, who in some ways is a slightly smaller, slightly faster version of Batch.
He tries not to think about the numbers game and how the next four months will play out. At the moment, he's simply thankful for the opportunity to play again.
''Obviously the guys we have on the roster are the guys we have on the roster,'' he said. ''I feel like I've just got to go in and earn a spot and prove my worth.''
Batch was well on his way at the time of his injury. He wasted little time turning heads, going helmet-to-helmet with Harrison during a ''back on backers'' pass protection drill. The goal is for the running back to keep a blitzing linebacker from reaching the quarterback. The 5-foot-10, 210-pound Batch did more than that, lowering his head and smashing into the perennial All-Pro. The sound reverberated across the practice field. Even better, Harrison didn't get to the quarterback.
The play earned an excited whoop from coach Mike Tomlin, though Batch afterward dismissed it as just one play.
Maybe, but it's the kind of play that can fuel a comeback.
Following a sometimes grueling rehab, Batch is hoping to pick up where he left off last summer. He took another step in the process this week when running backs coach Kirby Wilson let Batch practice without the blue jersey he wore during organized training activities, the one that says basically ''keep off.''
''It's been a process,'' Batch said. ''It still is a process. I've had my ups and downs but it's nice to be back on the field.''
And in a way, Batch returns with an even better opportunity to make the team. Former offensive coordinator Bruce Arians is gone, replaced by former Kansas City Chiefs coach Todd Haley, who is a bit more user-friendly with his running backs in the passing game.
The Chiefs had a running back finish with at least 40 receptions in each of Haley's two-plus seasons at the helm. At Arizona - where he served as offensive coordinator in 2007-08 - the Cardinals had at least one running back top 30 receptions each season.
A positive development for Batch, who caught 143 passes in the Red Raiders' trigger-happy offense.
''I'm the type of player I think if you ask me to do anything, I can do it regardless of whether it's catching a pass, picking up a blitz or running the ball outside or between the tackles,'' he said. ''At Texas Tech, I caught a lot of balls and that's definitely something I'm comfortable doing.''
---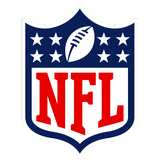 Get more from National Football League
Follow your favorites to get information about games, news and more
---