National Football League
National Football League
Maybe Michael Sam will fit in NFL just fine
Published
Feb. 23, 2014 5:26 p.m. ET

INDIANAPOLIS (AP) The NFL locker room has long been an unforgiving place.
There's a reason the popular behind-the-scenes training camp reality show on HBO is called ''Hard Knocks,'' right?
The aggression and confidence inherent with elite athletes playing a physically punishing sport can bring about a boys-will-be-boys atmosphere that, considering the case in Miami last season, has the potential to turn brutal.
But with Michael Sam on the verge of becoming the league's first openly gay player, maybe he'll fit in just fine. This is 2014, after all. Sexual orientation isn't as big of a deal for Sam's generation as it was for their fathers'.
Though the stigma of the offensive linemen bullying scandal was still swarming the Dolphins, there were signs at the NFL scouting combine this weekend that the locker room is a more modern, tolerant environment it might be given credited for.
''Those problems in Miami, those surprise me because I think that we never had those issues in Denver when it came down to the things that went on in that locker room and the things that were said,'' said Hall of Famer John Elway, Denver's executive vice president of football operations and general manager. ''I think every locker room that I've ever been in in the NFL and the guys I've been around have always respected the right of other players. There is a line you don't cross. I still believe that's the way the majority of the NFL is.''
Sam's former Missouri teammate, wide receiver L'Damian Washington, wondered what all the fuss was about with questions about whether Sam would be welcomed by his peers in the league when the Tigers had no problem doing so.
''Most of the guys already knew him and it wasn't a big deal, but we had freshmen on the team who were 17 years old out of high school - 17 years out of high school you're pretty immature,'' Washington said. ''They just could be like, `Aw, we've got a gay guy on our team.' But those guys embraced it, because he was a great teammate. He was a great guy. He never brought any of that to the locker room. I feel like if a 17-year-old freshman can accept the fact that a teammate has a different preference in sex, then why can't 33-year-old vets accept that fact?''
Arizona Cardinals coach Bruce Arians downplayed the danger, too.
''None of that matters in the locker room as long as we're all in it to win, and in every locker room I've ever been in it was all about winning. So if you have a hand in us winning and you were different, guys accepted it,'' Arians said. ''Now the fans? That's a different story. I've walked into stadiums where gentlemen are teaching their sons how to moon the bus and moms are teaching their daughters what their middle fingers are for. It's not a ring finger. That scares me more, what's going to be said from the stands and the fans. But the locker room? The locker room won't be a problem.''
Sam, who was joined in his situation Sunday when openly gay NBA player Jason Collins signed with the New Jersey Nets to become that league's first openly gay players, said he's not concerned about unruly customers, either.
''I've been getting a lot of great positives from all kinds of fans. And you know when I'm on the field I really don't focus on fans, so I just focus on my responsibilities, which is the guy right across from me,'' Sam said.
Maybe someday right the guy across from him on the offensive line will be openly gay, too.
''It will get to the stage where it doesn't even need to be announced, like me announcing I'm straight,'' Memphis punter Tom Hornsey said. ''It's being put on a pedestal for being the first one, but I believe as time goes on it will be the norm.''
NFL Commissioner Roger Goodell commended Sam for his ''honesty and courage'' after his announcement two weeks ago. The league's competition committee has begun to consider ways to clean up language on the field by policing for racial and sexual slurs.
This multi-billion-dollar business isn't exactly a collection a cavemen, no matter what emerged in Miami.
''We want to be and a culture of respect, communication and laying out that foundation and being intentional about communication throughout the building,'' Dolphins general manager Dennis Hickey said, adding: ''We want to set the standard around the league.''
---
Online:
AP NFL website: http://www.pro32.ap.org
---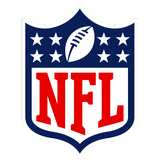 Get more from National Football League
Follow your favorites to get information about games, news and more
---