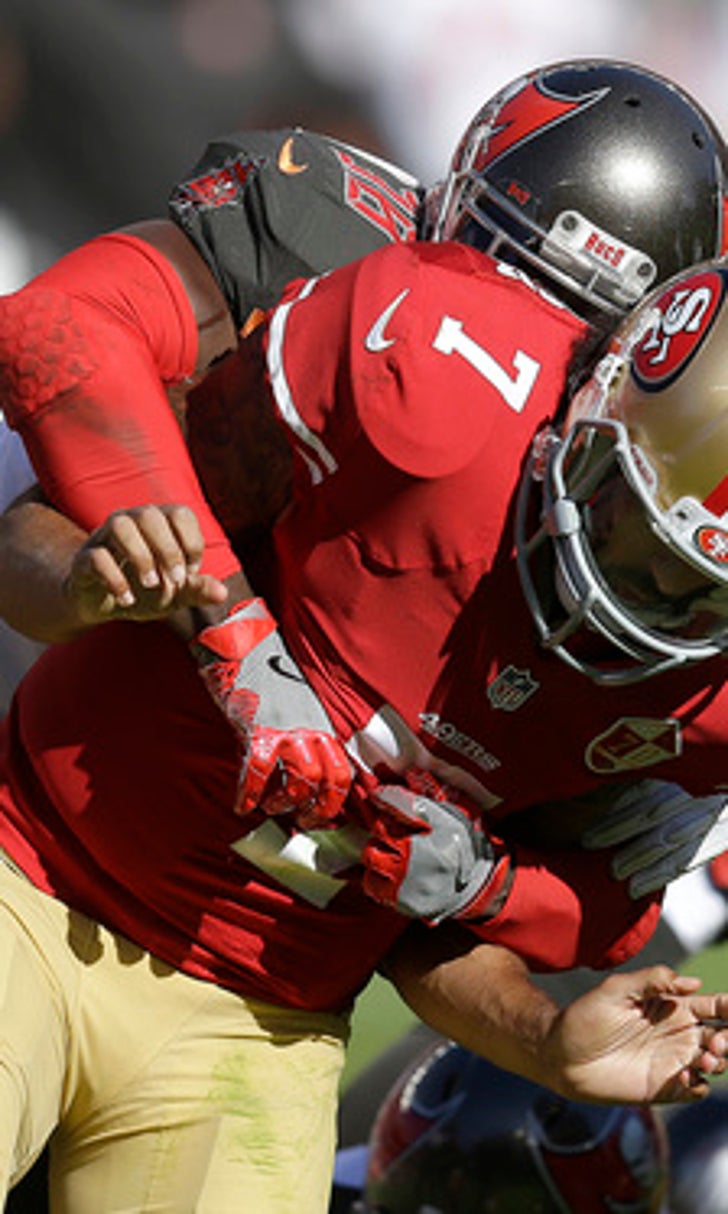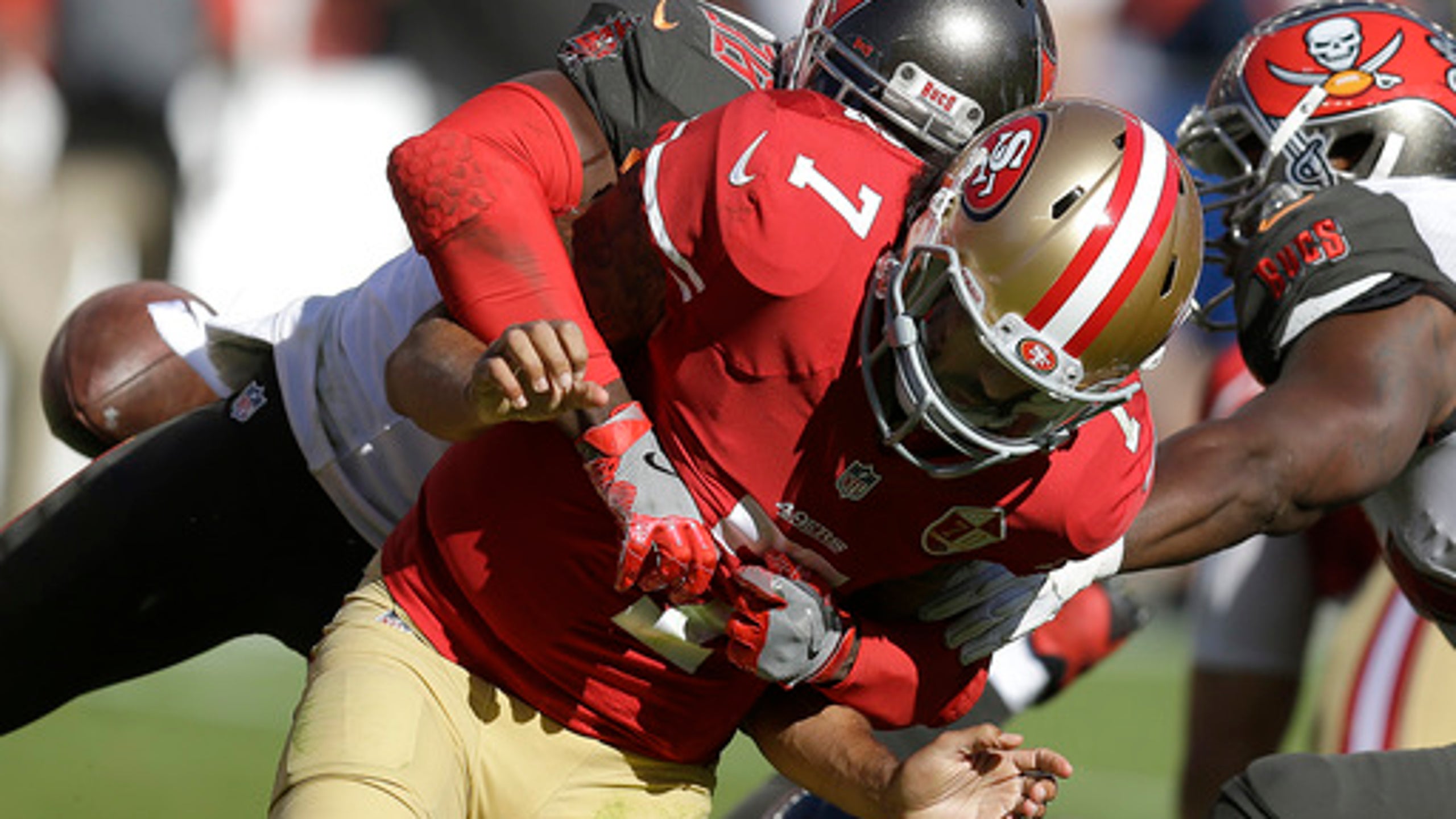 Kelly gives 49ers week off for bye despite 6-game skid
BY foxsports • October 24, 2016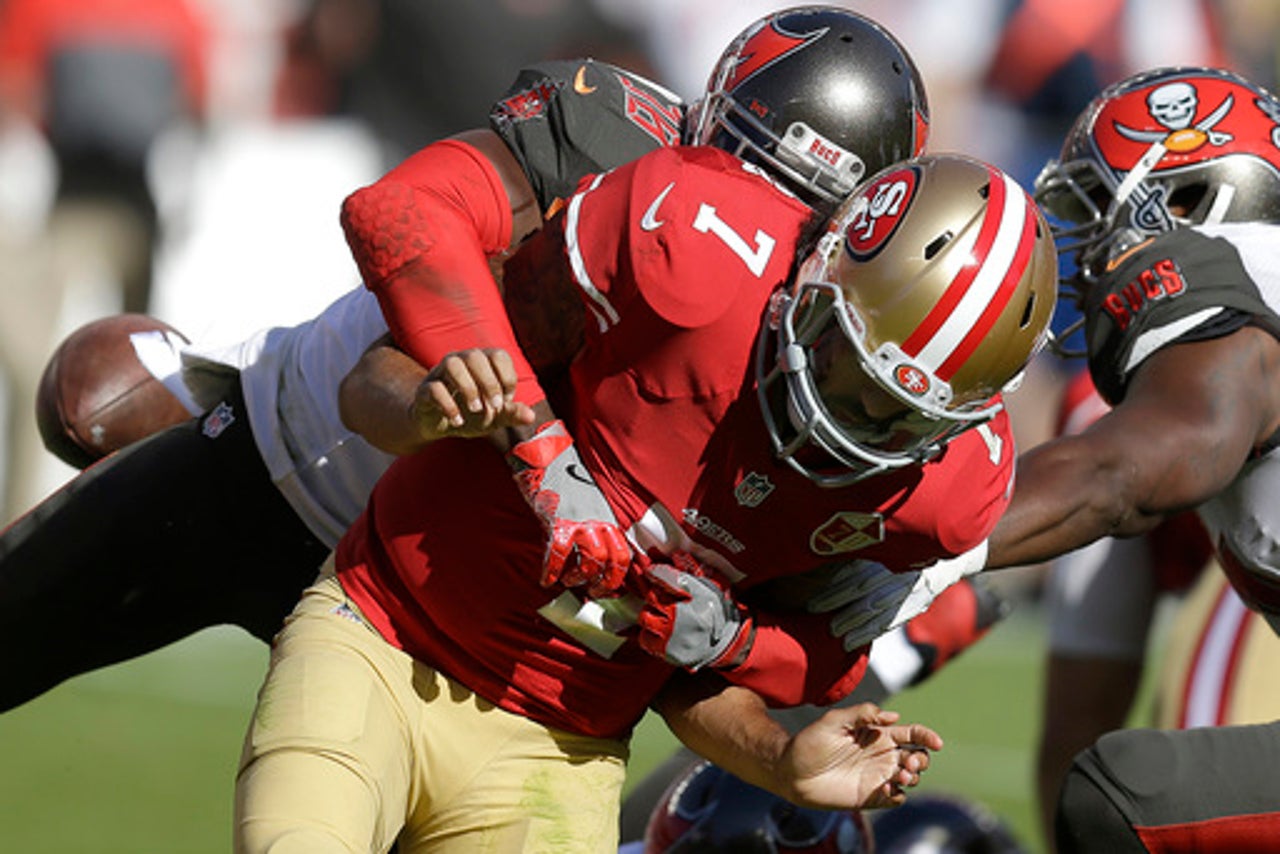 SANTA CLARA, Calif. (AP) Despite a defense on pace to be one of the worst in the NFL in years, an offense that has struggled to move the ball with any consistency and a six-game losing streak that is the longest for the franchise in eight years, San Francisco coach Chip Kelly gave his players the week off for the bye.
After spending Monday going over the film from the latest loss to Tampa Bay and meeting with strength coaches to come up with a plan for the week, the 49ers players get some time away from football before returning next week.
''That's what we've always done wherever I've been in the league,'' Kelly said. ''We've played seven games. They've been at it since July 31st. They haven't had more than one day off in a row. ... I think at this point in time we need to heal up.''
While the players get away, the coaching staff will meet for a week of self-scouting to determine what worked well the first seven games and what didn't and how opposing teams are playing San Francisco.
After a 28-0 victory over the Rams to open the season, nothing has gone right for the 49ers (1-6) in their first season under Kelly. They have been outscored by 75 points for the season - second-worst in the NFL to the winless Cleveland Browns - and have been thoroughly outplayed on both sides of the ball.
The defense is on pace to become just the fourth team ever to allow 500 points in a season - despite the opening week shutout - as opposing offenses have run at will. San Francisco has allowed a 100-yard rusher in six straight games and the 185.1 yards rushing allowed would be the most in a season since New Orleans gave up 194.1 in 1980.
In fact, the Niners have already allowed more yards rushing through seven games than they did the entire 2011 season in the first year under coach Jim Harbaugh.
This version in San Francisco looks nothing like the one that went to three straight NFC title games and a Super Bowl in Harbaugh's first three seasons in 2011-13.
The change from Jim Tomsula last year to Kelly this season was supposed to spark the offense with an up-tempo style that had success at times in Kelly's three seasons in Philadelphia.
But the 49ers have not run the offense at the same high-speed pace that the Eagles did and have not had nearly the success either, no matter if Blaine Gabbert or Colin Kaepernick was at quarterback.
Gabbert got benched after five starts with the team averaging an NFL-worst 4.5 yards per play. Kaepernick took over and has provided some sparks early in games but has also led the offense to 4.5 yards per play.
Kaepernick has failed to complete even half his passes in either game, going a combined 29 for 63 (46 percent) for 330 yards, two touchdowns and one interception and a career-low passer rating of 66.2. He has provided a boost with his legs, rushing for 150 yards on 17 carries but the inaccuracy has been too much to overcome.
''It's been up and down,'' Kelly said. ''I think some of it is our protection issues, are we able to get to our spot, get to the proper drop and then get the ball off at the proper time. But it's not one set thing where it's if Colin is a little bit more accurate we're OK. I think it's a combination of the routes we're running, the protection that we're giving him and then giving him the time that he has to throw it. I thought he's been OK so far.''
NOTES: Kelly dismissed reports that LT Joe Staley could be traded before next week's deadline, calling them ''erroneous'' and saying there have been no talks. ''We need Joe here,'' Kelly said. ... Kelly also dismissed speculation that he could return to Oregon after the season if the Ducks fire Mark Helfrich. ''I'm the head coach of the San Francisco 49ers,'' he said. ''So, not looking at anything else.'' ... The only two injuries from the game that could linger past the bye were a high ankle sprain for LB Aaron Lynch and a sprained MCL for CB Rashard Robinson.
---
Online:
AP NFL website: www.pro32.ap.org and www.twitter.com/AP-NFL
---
---