National Football League
National Football League
Jaguars, MJD eager to prove they can still run
Published
Sep. 5, 2011 11:22 p.m. ET

The Jacksonville Jaguars pride themselves on running the football. It's the one thing they've done consistently well the last dozen years.
They want to beat teams up and wear them down, and they're not afraid to let everyone know it's their weekly game plan, their offensive philosophy, their overall identity.
But with star running back Maurice Jones-Drew coming off knee surgery, backup Rashad Jennings out for the season and right tackle Eben Britton still recovering from a herniated disk in his lower back, it's unclear whether the Jaguars are ready to run.
They certainly will discover it Sunday against rival Tennessee.
''We're going to find out real quick,'' tight end Marcedes Lewis said Monday. ''It's just like a boxer who has to jab a little in the first round to figure out his opponent. It'll be something like that for us. But we've got our heavy hitters back in our offense now, so we're ready.
''We know what's ahead of us. We understand what our identity is, where we're going. We're all on the same page. We understand we're not going to talk ourselves into it. We've just got to do it.''
Jones-Drew sat out the first three preseason games for precautionary reasons. He ran five times for 14 yards in last week's preseason finale against St. Louis, all of his yardage coming on one play. He took some hits, tested his surgically repaired right knee and got his first real feel for a game since December.
The 5-foot-7, 210-pound bruiser has never faced durability questions. But given his running style - he rarely avoids contact and enjoys punishing defenders - there are realistic concerns whether he will be able to return to form eight months after arthroscopic surgery.
''Last year, I was the top vote-getter in the Pro Bowl. Now, I'm the seventh best back in fantasy football,'' Jones-Drew said. ''It's unbelievable. I couldn't care less what these people or these talking heads think.''
Jones-Drew played 14 games with torn meniscus in his right knee last year. Despite the injury, he ran for 1,324 yards and five touchdowns. He had surgery in January and has been working his way back since. The Jaguars limited his work during training camp in hopes of having him as healthy as possible in the preseason.
He knows he's the centerpiece of Jacksonville's offense, and that comes with a price.
''You're the only one that can put pressure on yourself,'' Jones-Drew said. ''No one else can put pressure on you. It's self-inflicted. For me, I just want to go out and play football.''
The Jaguars had hoped to reduce some of the work load on Jones-Drew by giving Jennings more carries. But Jennings injured his knee in the preseason and was placed on IR.
There was some speculation Britton would join Jennings on the injured list. The 2009 second-round pick had back surgery last month after tweaking his back lifting weights, causing a disk to pinch a nerve running down his spine and into his leg. He missed the entire preseason, but returned to practice Monday in a limited capacity. He sat out team drills.
''The worst thing you can do is sit around and wait on it,'' Britton said. ''Nerves are just crazy parts of our body. From what I'm continuously gathering, the nervous system is kind of one of those parts of our body that nobody really knows about yet and every individual's completely different.''
Without Britton, the Jaguars had some shaky moments in the preseason.
Running holes were scarce, and quarterbacks David Garrard, Blaine Gabbert, Luke McCown and Todd Bouman were sacked 11 times in four games. Garrard was sacked once and hit repeatedly in two series against St. Louis last week, prompting the starter to chew out his linemen on the sideline.
The Jaguars aren't overly concerned, though. They believe they will be able to line up and run the ball effectively Sunday, just like they have done the last 12 years.
''A lot is made of what happens in the preseason,'' guard Uche Nwaneri said. ''But a lot of people don't realize that we have such a limited playbook and such a limited number of plays we run. ... What we do as an offense, our run game and being a physical team, is all about mentality.
''When we go out on the field on Sundays, we feel like teams aren't going to be able to stop us from running.''
---
---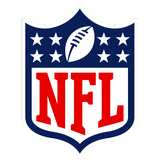 Get more from National Football League
Follow your favorites to get information about games, news and more
---