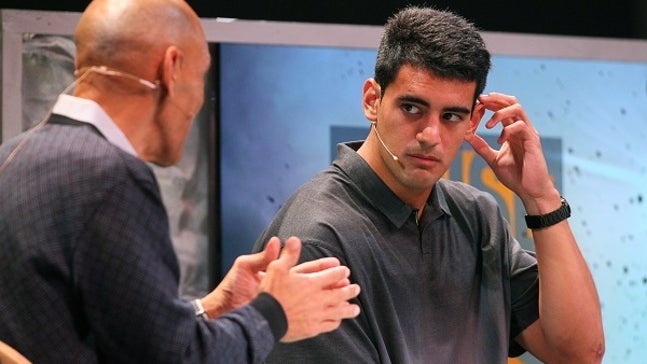 Five overhyped NFL Draft storylines that didn't play out
Published
May. 5, 2015 1:13 a.m. ET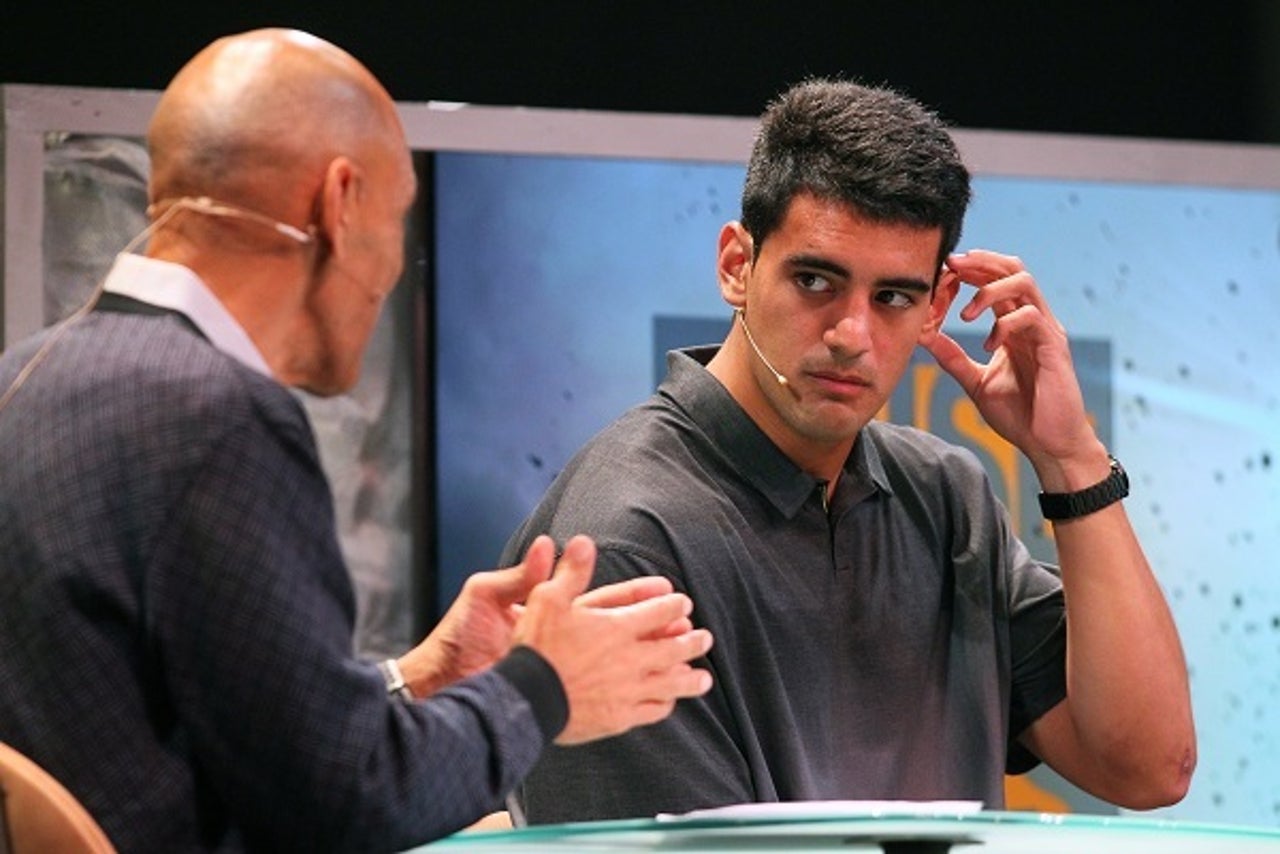 By Rachel Wold
With the 2015 NFL draft concluded, it's now all part of the history books. Prior to the draft, there were many hyped-up storylines in the buzz that some major trade action would go down at the draft.
However, as it stands now, five of the most over-hyped things we thought might happen did not occur.
1. Philip Rivers to the Tennessee Titans
There had been conflicting reports that the San Diego Chargers might be willing to trade franchise quarterback Philip Rivers to the Tennessee Titans or to another team to move up in the draft. That obviously did not happen.
It now appears that the Chargers never had any intention of letting Rivers go. Not only that, there are now talks of him remaining with the team beyond the 2015 season when his current contract ends.
San Diego also made the decision to provide Rivers with an elite-level running back when it traded up in the first round to select former Wisconsin standout Melvin Gordon.
2. Adrian Peterson Remains with the Minnesota Vikings
Another top storyline surrounded Peterson, who was rumored to be potentially heading to another city. Possible landing spots for Peterson were rumored to have been the Arizona Cardinals and Oakland Raiders. Even the Dallas Cowboys were linked to Peterson before management claimed they would not consider giving up draft picks to obtain a veteran player.
As it stands now, Peterson is still with the Vikings. And unless a team in need makes a deal to obtain him at his hefty price tag, both in terms of trade compensation and financial compensation, reports that the Vikings have no intention of letting their star running back go will hold true. Whether Peterson, who was reinstated on April 18 from a league-mandated suspension, decides to suit up and participate with his team over the summer's mandatory practices remains to be seen.
Peterson has made it no secret that he wants a trade and is not comfortable staying with the Vikings. However, his options appear to be running thin at this point.
3. The Tennessee Titans Really Wanted Marcus Mariota from the Start
Where former Oregon quarterback Marcus Mariota was going to play in 2015 remained the burning story prior to the draft. There were heavy rumors that the Philadelphia Eagles would do everything it took to move into the No. 1 or No. 2 slot to obtain Mariota. Then there was talk that the Cleveland Browns, New York Jets, Washington Redskins, St. Louis Rams and San Diego Chargers may have wanted to trade up for Mariota.
In the end, whatever was offered to the Titans, including multiple first-round picks and players, was not enough to give up Mariota. Some people think the Titans' selecting Mariota was a brilliant decision. Others are sure the Titans should have taken one of the deals presented to them and went with Zach Mettenberger as the starter.
The Titans' choice to select Mariota was probably one they had been planning to make all along. However, how fun was it for them to string along other teams, causing Mariota's stock to rise sky-high the day of the draft? The Titans' brass probably had all kinds of entertaining offers while knowing very well they were planning on selecting Mariota come draft day.
4. The Washington Redskins and Cleveland Browns Chose to Stick with Their Quarterbacks
It looks like Robert Griffin III and Johnny Manziel are safe for now. Neither team drafted a quarterback, which would lead us to to believe that each team is happy with their current quarterback situation moving forward . The Browns will likely start out with quarterback Josh McCown under center while they hope for better results from Manziel after a disappointing rookie season and long stint in rehab.
As for the Redskins, they exercised the fifth-year option to keep RGIII through the 2016 campaign. It appears that they still have faith in the embattled former first-round pick from 2012.
5. Did Chip Kelly Even Want to Trade? 
Ever since the Eagles traded Nick Foles to the St. Louis Rams for Sam Bradford during the free-agency period, the head-scratching began. What on earth was Kelly thinking? Why would he want a quarterback returning from multiple ACL surgeries and who has only played seven games in two years? Perhaps Kelly traded for Bradford only to offer him as trade bait to the Titans for Mariota. Yeah, that's it. If you are still crossing your fingers, they are probably stuck that way.
Smokescreens, mirrors, rumors and reports surrounded Kelly prior to the NFL draft. Many thought some grand plan would unfold to shock us all during the first round of the draft. However, all was quiet on the Kelly/Mariota front. The question then becomes whether Kelly really wanted to move up. While his love for Mariota was not kept a secret, Kelly has vowed his faith in Bradford all along. And despite reports Kelly was willing to give up the farm to obtain Mariota, he vehementlydenied that he offered such things.
We didn't offer any players to anybody. We didn't get into any discussions," Kelly said during the draft. "It was just a really steep price.
As it stands now, Kelly appears to be happy with his his four-ring quarterback circus and he assured us it is safe to buy Sam Bradford Eagles' jerseys. Just remember to buy the insurance if you tend to be one who prefers to play things safely.
More from Sportsnaut:
---
---