National Football League
National Football League
Brady reflects on loss of mentor
Published
Jun. 16, 2012 1:00 a.m. ET

It's been almost four months since Tom Brady lost the single biggest influence in his football life.
Tom Martinez was his throwing coach. His mentor. His adviser. You name it.
And then, while waiting on a kidney transplant, Martinez died on Feb. 21 from a heart attack during dialysis. It happened to be his 66th birthday.
''I had a great level of comfort with Tom over the years,'' Brady said. ''He was always someone I could call on to rely on him. I know he's watching down with every throw and I hear his voice in the back of my head after every throw. Throwing the football is about mechanics. There's nothing special. It's just a matter of doing it the right way. The better mechanically you are, the more accurate you're going to be able to throw the football.''
Martinez taught him that, and Brady perfected it. Now, five months after he lost the Super Bowl 21-17 to the New York Giants in Indianapolis, Brady is pushing forward, aiming at 2012. On Tuesday and Wednesday of last week, he and the Patriots went through the motions at a Gillette Stadium minicamp.
''When you're not accurate, there's a reason for it. It's not like, `Hey you've got to throw the ball more accurate.' No, there's a reason. What are you doing?'' Brady asked. ''I'm constantly evaluating every throw. I watch every practice. Every rep I take in practice, I have someone film and I watch it after practice. I just make sure I'm continuing to work on the right things because ultimately when you're under pressure, your body is going to revert to what it knows.
''Muscle memory is a very important thing for a quarterback. Hopefully, you train your muscles to react the way you need them to react when the pressure is on the most. That allows you to throw the ball with velocity and accuracy. The tougher the games get, the closer the coverages, the more accurate you need to be.''
Brady threw for 5,235 yards and 39 touchdowns last season, using many of the mechanics Martinez taught him in California as the veteran quarterback was in high school, preparing for his collegiate career at Michigan. Martinez didn't coach Brady exclusively, of course. In fact, he also mentored John Elway and JaMarcus Russell over the years, and he followed Bill Walsh and John Madden at the College of San Mateo before being forced to retire due to health concerns.
''I have to rely on what he's taught me over the years. I have a lot of stuff written down of things we've talked about and things that I've learned, and I have a great understanding of mechanically what I need to be able to do. It's just a matter of seeing it and being able to correct it. Hopefully, you can correct it between series sometimes,'' Brady said. ''You don't always have the fortune to wait until Monday to figure things out. Sometimes you have to figure them out in the middle of the third quarter. That's something where I have to rely on what he's taught me over the years.''
One thing Martinez always stressed - and Brady has done a good job of on his own - is to take care of his body. Brady had his minicamp weigh-in on Wednesday, and checked in at 228 pounds.
''I feel really good,'' Brady said. ''I feel great. I'm right about where I always am, to tell you the truth. I'm right where coach wants me at. I think you really refine what you do over the course of years because you realize what works for you and what you need to do to be prepared for the football season.
''I think there are things you do when you're younger I haven't necessarily done in a while because I don't think it really correlates well to being a better football player. And ultimately, we're trying to be the best football player we can be, not necessarily the best weight-lifter, or the best sprinter.
''You need to be the best football player.''
At times, Brady's been that in the NFL. He is, after all, a three-time Super Bowl champion and two-time league MVP, a seven-time Pro Bowl selection and a two-time Super Bowl MVP. And a lot of that has to do with staying in game shape, which he said is easier now than it was when he came into the NFL in 2000.
''A lot,'' Brady said. ''And every year it seems to be little different. So, I'm always looking for little ways to improve. Certainly, eat healthier, which is actually easier to do now than it used to be when I was young. I eat pretty good.''
As for the minicamp and the end of the offseason training activities, Brady said he and the team covered a lot of ground. This is a club coming off a 13-3 regular-season record and an AFC championship, of course.
''It's been a lot of fun, being back on the field, having a chance to work with a lot of the new guys,'' Brady said. ''Some of those guys we've worked with and there's a lot of familiarity with. They've already done our offense, so it's been good. We've had 12 practices.''
The Patriots are now off until July 26, when they report to training camp. The key between then and now for Brady & Company? Do not treat the next five weeks as vacation.
''We're in full preparation mode. This is the point where things really start getting ramped up. There's no breaks. We had our vacation,'' he said. ''We had a lot of time off and now it's time to really focus in on what we need to do because we're going to blink and the first game is going to be here. You have about five weeks and everyone should use it really wisely, get in better shape, better football shape, have a better understanding of what we're doing so that we can go out there and when training camp starts, you can really get off to a great start.
''I've got a long way to go - a long way to go - nowhere near where I want to be or need to be.''
He'll get there, of course.
Martinez wouldn't have had it any other way.
---
---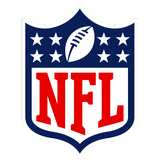 Get more from National Football League
Follow your favorites to get information about games, news and more
---