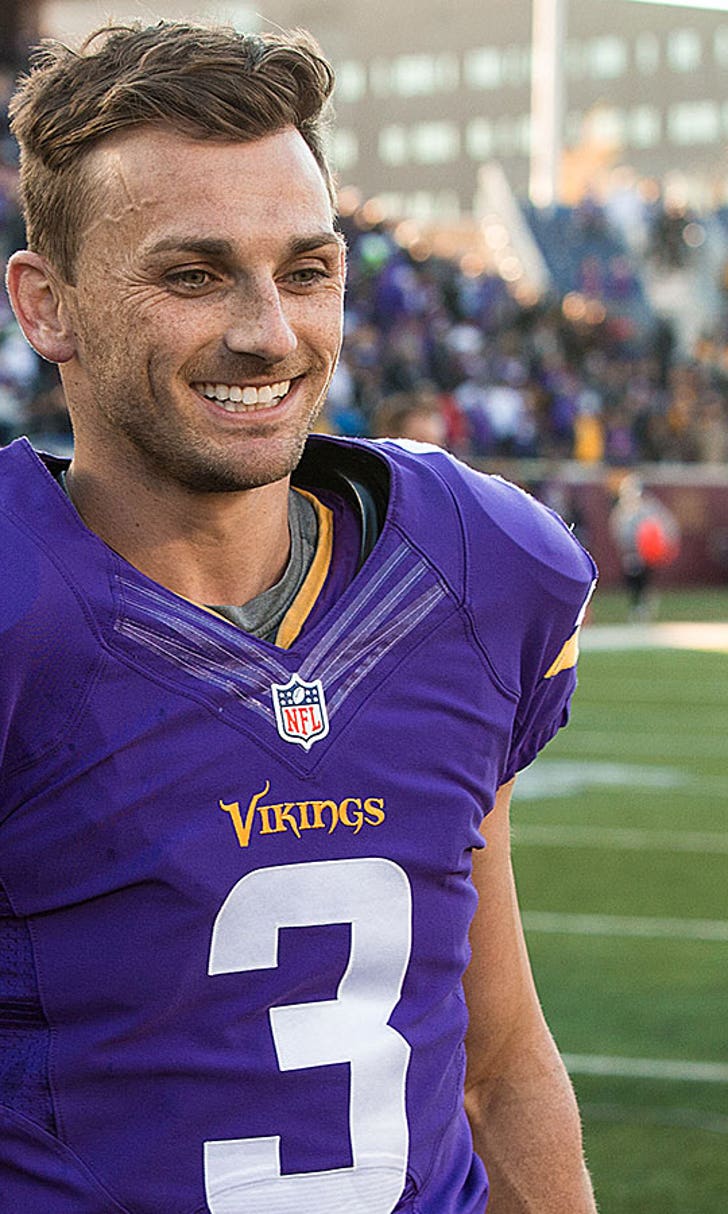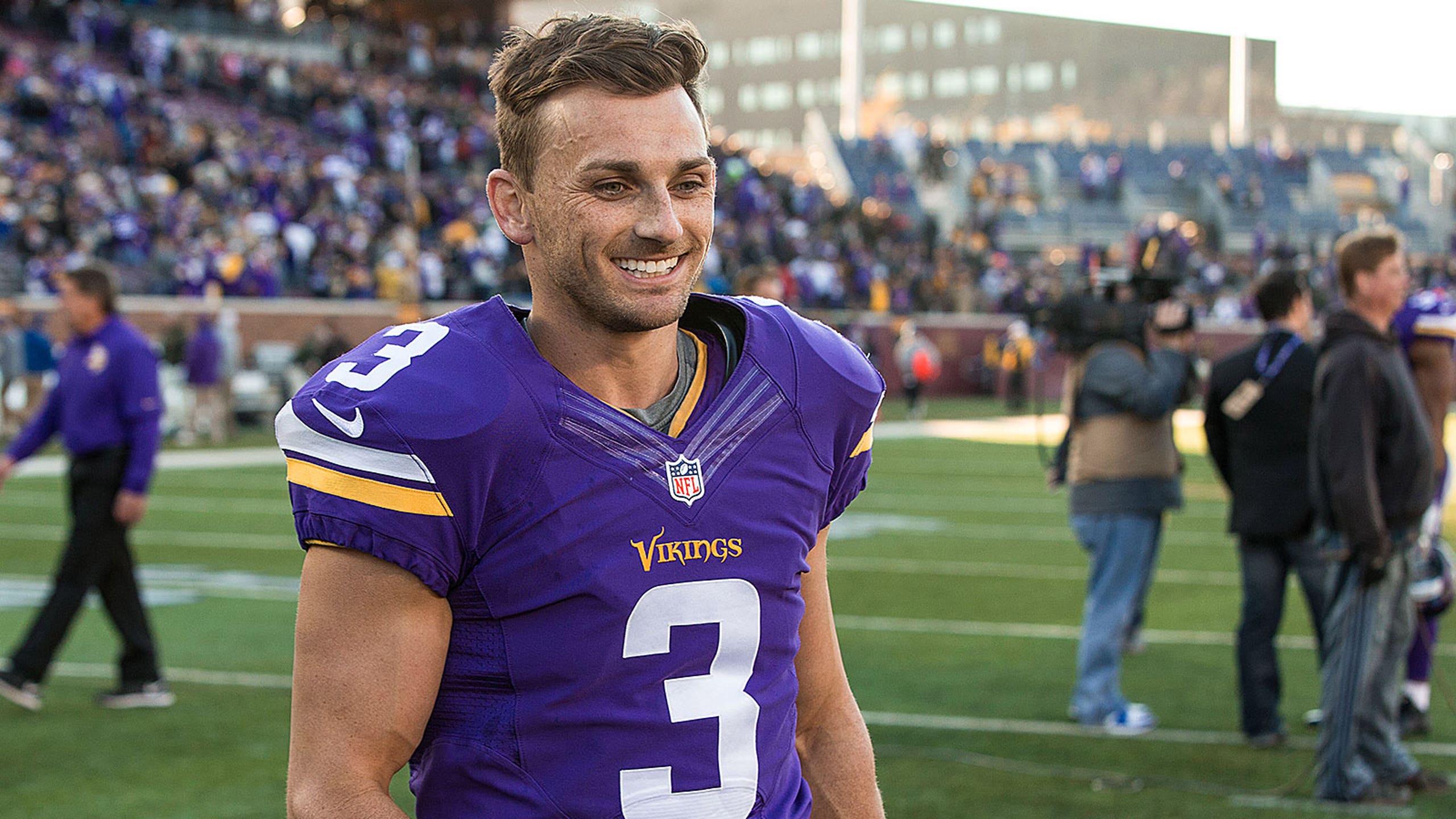 Blair Walsh greets the first-graders who sent him uplifting letters
BY foxsports • January 14, 2016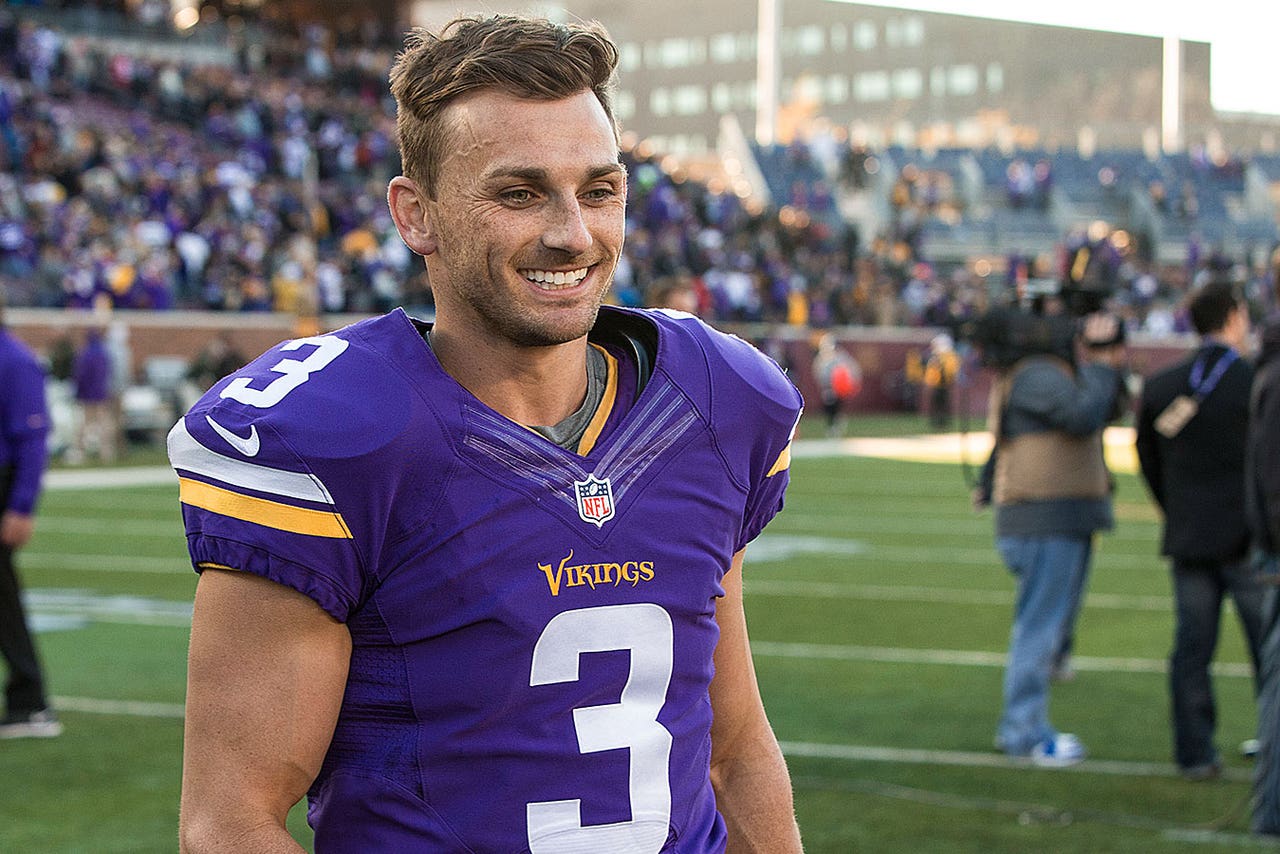 Earlier this week, Minnesota Vikings kicker Blair Walsh received a pick-me-up from some local elementary students. On Thursday, he returned the favor.
First-grade students at Northpoint Elementary School in Blaine, Minn., sent letters to Walsh, hoping they would cheer him up after his missed field-goal attempt cost the Vikings a win against the Seattle Seahawks in the wild card round of the NFL playoffs. They didn't know their exercise in empathy would lead to Walsh visiting their school.
Via the Vikings' official Twitter account:
A thankful Walsh told the young children that their letters worked, saying that he found them "very touching."
Via Vikings Executive Director of Communications Jeff Anderson:
Just in case the original letters weren't enough, Walsh received more gifts upon his visit to Northpoint Elementary. He left the school with a stuffed animal, some drawings and plenty of well-wishes.
Via the Vikings on Twitter:
After missing a huge kick that ended Minnesota's playoff run prematurely, Walsh must have wanted to crawl into a hole and never be seen again by the thousands of fans he let down. His decision, instead, to accept the embrace of his local community makes for extremely uplifting news.
"I'm sorry that they cursed you," one boy said during the question-and-answer session, alluding to social media comments targeting Walsh.
"It's OK. It happens. Trust me," Walsh said. "Thank you for saying that."
He shared some biographical information about his upbringing and career, and some philosophical advice about perseverance and positivity, before roaming from room to room to sign autographs. Vikings staff passed out stickers and trading cards.
Walsh was quizzed by the kids about subjects ranging from his age (25) to whether he has a guinea pig (no, but his family has a pet poodle named Murphy) to what he thought about receiving the letters and drawings.
"I was shocked, honestly. They were really, really cool, and I didn't think you guys were going to do that for me," Walsh said, all smiles.
The messages were initiated by teacher Judie Offerdahl, who watched the game and was moved by Walsh's stand-up attitude in speaking with reporters afterward. She happens to be a Seahawks fan.
"I thought, `What a great opportunity for us to talk about different perspectives and how others are feeling,'" Offerdahl said, as her students buzzed around the room comparing trading cards and stickers following the autograph session.
The letters were poignant and priceless in tone:
● "Everyone makes mistakes sometimes. One time I made a mistake when I was doing a cartwheel. I felt embarrassed. You can still help the Vikings win the Super Bowl next year."
● "Best kicker in the universe."
● "Don't worry. It's just a game."
Walsh's father, Joe, pointed out the project to him once it was picked up by Minnesota media. Two days later, Walsh was talking to his impromptu pen pals in person.
"These kids don't know me. They don't know anything about me. They just know that I'm a Vikings player," Walsh said. "So for them to show that kindness and to show that empathy toward me, it's remarkable."
The majority of the messages sent Walsh's way this week, he said, have been positive.
"The fan base that's not kind, I'm not worried about. There have been so many more kind responses that I've received than negative, and that shows a lot about Minnesota Vikings fans," Walsh said. "There's a lot of true great Minnesotans when it comes to being Vikings fans, and they showed their true colors with the way they've treated me in a positive way. I'm not worried about the negative ones. I think they're far outnumbered right now."
Starting with the first-graders at Northpoint Elementary.
The Associated Press contributed to this report.
---
---