National Basketball Association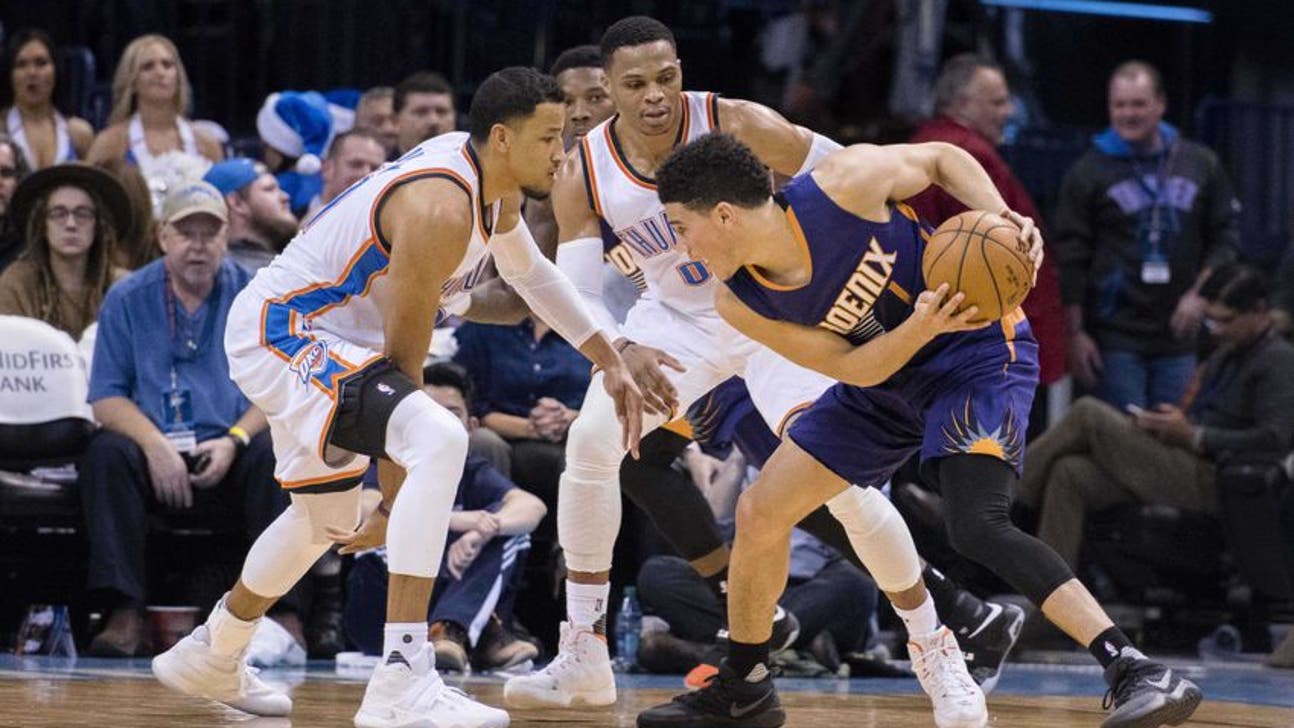 National Basketball Association
Westbrook Overflows, Floods Statsheet Against Suns
Updated
Mar. 4, 2020 3:35 p.m. ET

Fansided, Adam Maynes/FanSided via Valley of the Suns
Thoughts by the Valley of the Suns
| | | | | | |
| --- | --- | --- | --- | --- | --- |
| | 1 | 2 | 3 | 4 | T |
| Suns | 20 | 19 | 30 | 32 | 101 |
| Thunder | 30 | 24 | 35 | 25 | 114 |
Adam Maynes – Site Editor
A triple-double by Russell Westbrook was almost totally expected (his 13th of the season) especially against the Suns who do not seem to be able to stop him (Phoenix is the first team this season to give up a triple-double to Westbrook twice), but to lose as badly as they did, given that Oklahoma City was playing without starter Victor Oladipo, and for the first time in 13 games the Suns were playing with a full contingent – that was a little less expected.
There is no doubt in my mind that Westbrook is the best player in the NBA this season. I grant what former Sun Devil James Harden is doing in Houston, but Westbrook is literally carrying the Thunder on his back, and it seems can almost get a triple-double at will. If the season ended now, with the Thunder in the playoffs, I cannot see him not getting a unanimous MVP award.
By the way, Westbrook recorded his triple-double (his 50th of his career) by grabbing 11 rebounds, and dishing out 22 assists: a career-high and only three off of the Suns franchise opponent record of 25, set by Detroit's Kevin Porter on April 1, 1979.
More from Valley of the Suns
For the Suns, Devin Booker led all scorers with 31 points (his 5th 30+ point game of the season), shooting 11-21 from the field (his best shooting percentage since shooting 69.2% against Utah on December 6) and 3-5 from beyond the arc (the most threes that he has made since draining four against Denver on November 27). Booker also set a team season-high and personal career-high with 20 points in the third quarter – although the Thunder outscored Phoenix 35-30.
Eric Bledsoe has not scored well since his recent three consecutive 30+ point games, shooting 4-13 from the field, including 1-6 from three, for only 12 points. He had a lowly stat line overall with only 4 assists, 2 turnovers, and 0 steals.
Tyson Chandler was the third and final double-digit scorer for Phoenix with 10 points but managed only 9 rebounds. The Suns out-rebounded Oklahoma City by 1.
Playing 14 minutes off the bench in his return from a minor head injury, T.J. Warren took just one shot, which he made, finishing with 2 points, 2 rebounds, and 1 block.
The Suns shot 43.3% from the field, and made 8-22 three-point shots for only 36.4%, both just about at the season averages which place the Suns in the bottom third of the league.
I feel unfortunately vindicated when I hear Suns broadcasters say what I have been saying all season in that the Suns are a very stagnant team and far too often become bogged down by the ball-handlers isolating because players off the ball do not move around to open up their shooters. I have broken down the statistics on here in the past, and it is something that bothers me every time I watch the Suns play because I always leave with this feeling that they could be a better team if they only passed the ball more fluidly and regularly on offense. Losing is not much fun to watch, especially when they are losing the same way so often. It just feels like there could be changes to the offense that might help alleviate these problems and possibly open up a better offense, and if nothing else, create a more competitive team.
What are your thoughts, Valley of the Suns fans? Leave your comments below!
This article originally appeared on
---
---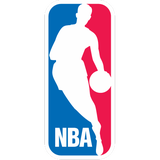 Get more from National Basketball Association
Follow your favorites to get information about games, news and more
---