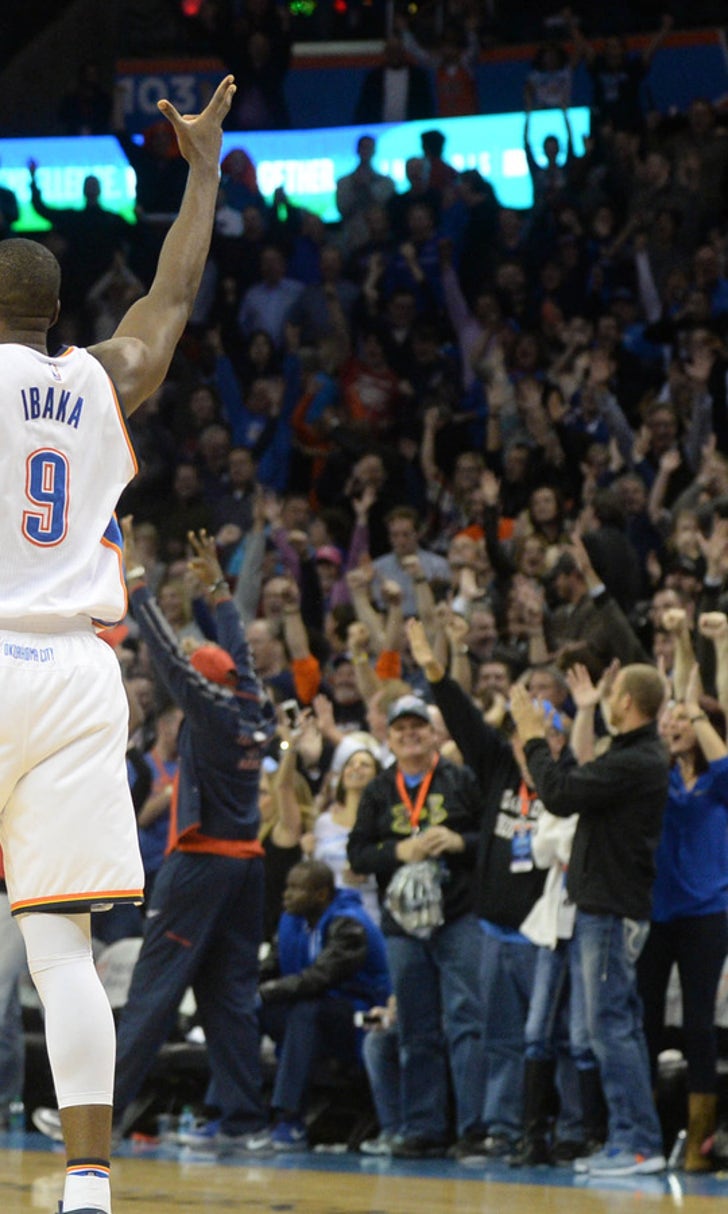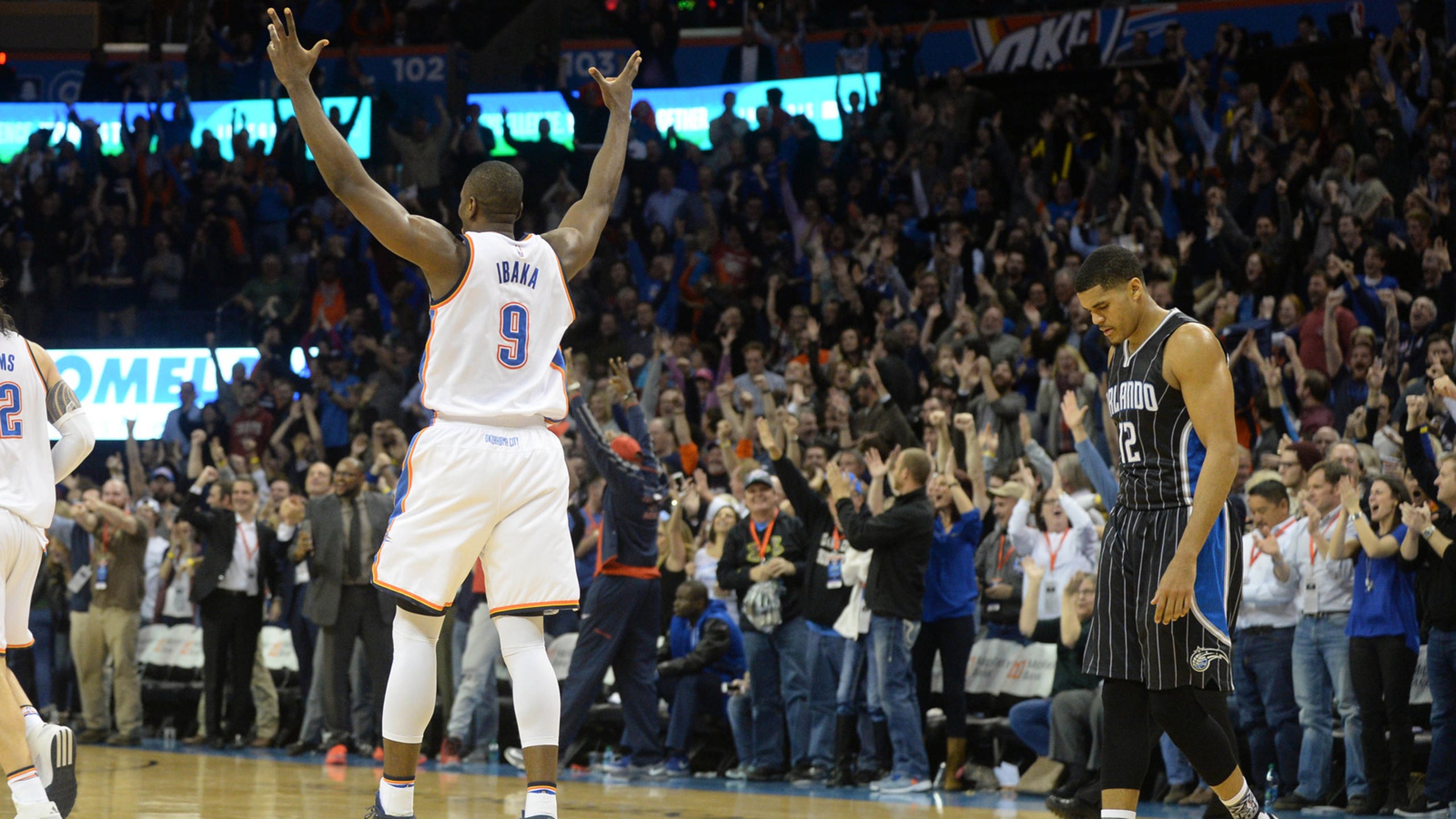 The Orlando Magic display signs of life in loss
BY foxsports • February 5, 2016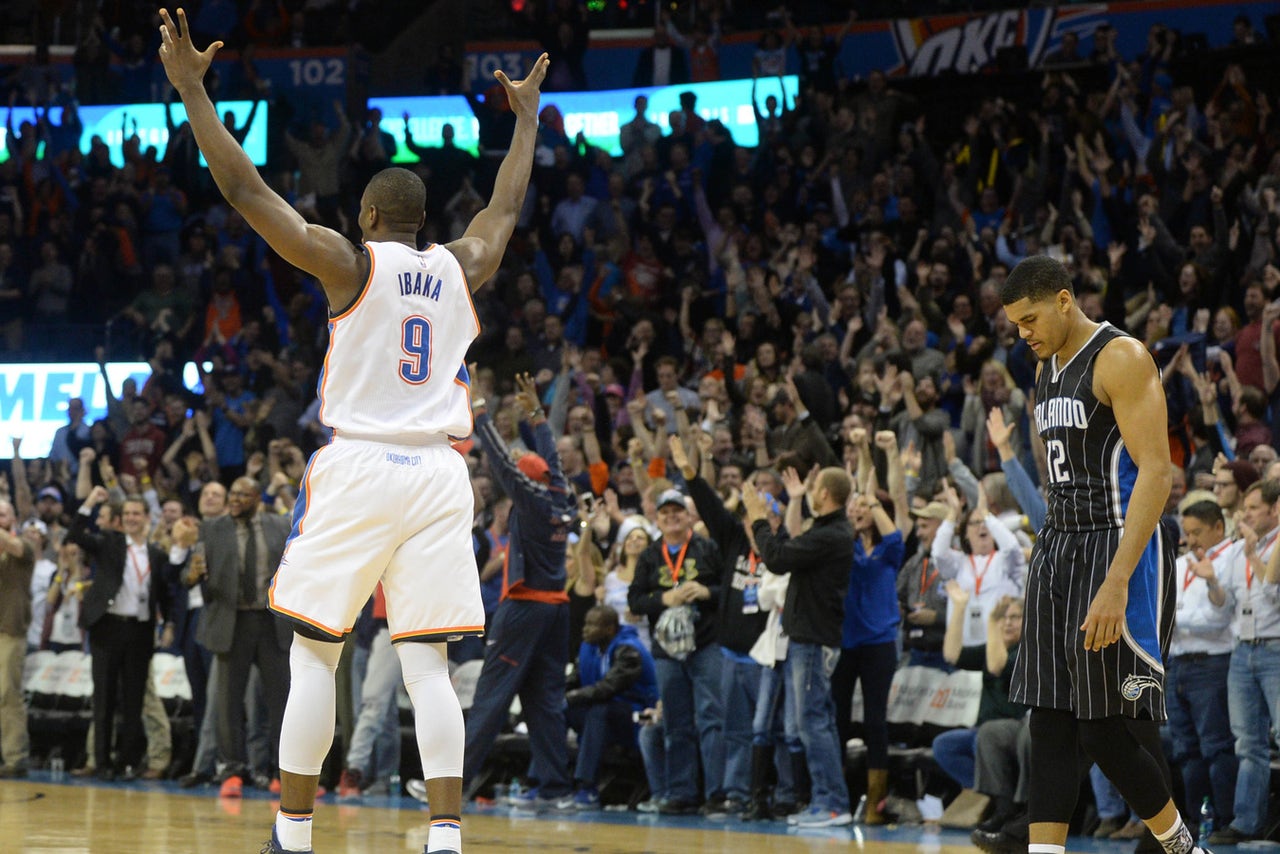 By Noah Safon
Another day, another loss, another disappointment. That's how the Orlando Magic's season has gone so far. With a record of 21-27, they sit 12th in the Eastern Conference with a team of inexperienced, young, talented players who are having trouble performing.
On Wednesday night, the Magic appeared to get their act together against the Oklahoma City Thunder until the final seconds. As the game clock went down to 15 seconds, the Magic passed the ball to the elbow and into the arms of their potential star, Victor Oladipo. The Magic had the game in their hands as Victor Oladipo had put up the game of his life with 37 points, 7 rebounds and 4 assists. The Thunder couldn't even think of fouling Oladipo as he was able to go for a perfect 8-for-8 from the line.
Unfortunately for the Magic, Serge Ibaka was able to defend the elusive Oladipo and slap the layup shot into the arms of his teammate Dion Waiters. The ball shuffled around and eventually made its way to Kevin Durant who was able to hit a game winning three in the face of Long Island's own Tobias Harris, thus making the score 117-114 in favor of the Thunder. What a disappointment. What a terrible way to go down. The Magic felt victimized as they watched the Thunder steal their hard- earned win away from them.
Like my mother always said, "You gotta look on the bright side." The Magic could re-watch this game and think, "Wow, we scored 114 points and were still unable to win. We suck." Or they could identify what they did correctly and use that to take down the Los Angeles Clippers on Friday.
First of all, they were able to put up 114 points. That's far more than their usual 99.3 PPG. They were able to do this not solely off of Oladipo's magnificent performance, but because of their ability to spread the wealth around. Five different players scored above 12 points for the Magic on Wednesday night including a combined 43 percent from the three-point line (10-23).
Second, the Magic's front office was able to watch their investment of Oladipo pay off. Oladipo was taken second overall in the 2013 draft and has blossomed into a value much higher than the first overall pick in Anthony Bennett. Oladipo is making a mere $5 million this year as the Magic hope to capitalize on this soon to be superstar.
Lastly, the Magic can take advantage of a distraught Clippers team who recently showed that they couldn't perform down the stretch, even against a team as pitiful as the Minnesota Timberwolves.
There is hope in Orlando. Magic fans can sleep soundly knowing that a bright future awaits them. Tune in at 7 pm on Friday to see the Magic defend their home-court.
More from isportsweb.com:
---
---