National Basketball Association
National Basketball Association
Suns 121, Wizards 95
Published
Dec. 22, 2009 6:22 a.m. ET

The Phoenix Suns' perfect home record didn't get much of a test.
Not from a Washington Wizards team playing on consecutive nights at the end of a four-game Western trip.
Steve Nash had 15 points and 15 assists before sitting out the fourth quarter Saturday night in a 121-95 rout that pushed the Suns to 10-0 at home.
Amare Stoudemire had 23 points and 14 rebounds and Jason Richardson scored 22 as the Suns remained the only team in the NBA without a home loss.
``We've talked about taking care of home court since training camp,'' Stoudemire said.
Phoenix has won 19 in a row at home dating to last season.
Off to the third-best home start to a season in franchise history, the Suns led by 11 in the first quarter, 18 in the second and 33 in the third. The starters for both sides sat out the fourth.
``I didn't think that we've had any of the peaks and valleys that we've had when we have established big leads,'' Phoenix coach Alvin Gentry said. ``That was really good.''
Gilbert Arenas, who had 45 points and 13 assists as the Wizards snapped a six-game losing streak with a win at Golden State on Friday, scored 22 in 23 minutes but made just 6 of 21 shots.
Phoenix shot 52 percent to 36 percent for the Wizards.
``Everybody was trying to carry it over,'' Washington's Nick Young said of the team's play the previous night, ``but it's tough to play back-to-back fastbreak games.''
Channing Frye added 14 points for the Suns, who opened a four-game home stand with their seventh consecutive victory over Washington.
Two nights earlier, Phoenix had blown a 15-point third-quarter lead in a 105-102 loss at Portland.
``We haven't had too many poor performances back to back, especially when we had a day to come back, get some rest and think about it,'' Nash said. ``That one stung us, so we knew we had to take care of this one.''
Young scored 20 and Antawn Jamison 15 as the Wizards finished a 1-3 trip.
``It was like the last thing we wanted tonight was to be out there, as far as how we played,'' Wizards coach Flip Saunders said. ``It was extremely disappointing and pretty much unacceptable.''
An 8-2 spurt to start the second quarter boosted Phoenix's lead to 38-23 on Jared Dudley's 3-pointer with 9:32 left in the half. Washington never cut it to single digits again.
Frye's 3-pointer with 41.7 seconds left gave Phoenix a 63-45 lead and, after Caron Butler's 16-footer for the Wizards, the Suns led 63-47 at the break.
The Suns scored the first nine points of the second half to go up 72-47 on Richardson's 15-footer. Stoudemire's thunderous dunk capped a 9-0 run that gave Phoenix a 102-69 lead with 45 seconds left in the third quarter. For the second time this season, the Suns topped 100 points in three quarters, including a third-quarter season high of 39.
The home streak will face a much tougher challenge on Monday night when LeBron James brings the Cleveland Cavaliers to town.
NOTES: Arenas played in Phoenix for the first time since Dec. 22, 2006, when he scored a US Airways Center record 54 points in a Wizards OT victory. ... The Wizards are in stretch of playing seven of eight games on the road. ... The Suns left the court believing Richardson's late 3-pointer had given them a 66-47 halftime lead, but a review showed the 24-shot clock had expired and the team had to be retrieved from the locker room to play the final 2.5 seconds. ... Phoenix went 12-0 at home in 1980-81 and 14-0 in 1994-95. ... The Suns are 24-3 at home since Alvin Gentry became coach.
---
---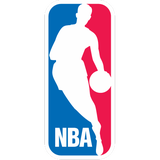 Get more from National Basketball Association
Follow your favorites to get information about games, news and more
---