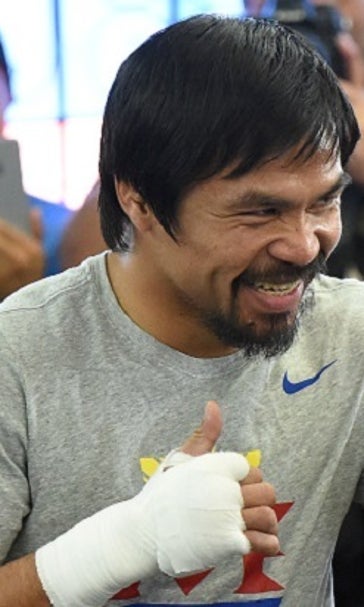 Pacquiao has speed bag with Mayweather's face on it
April 16, 2015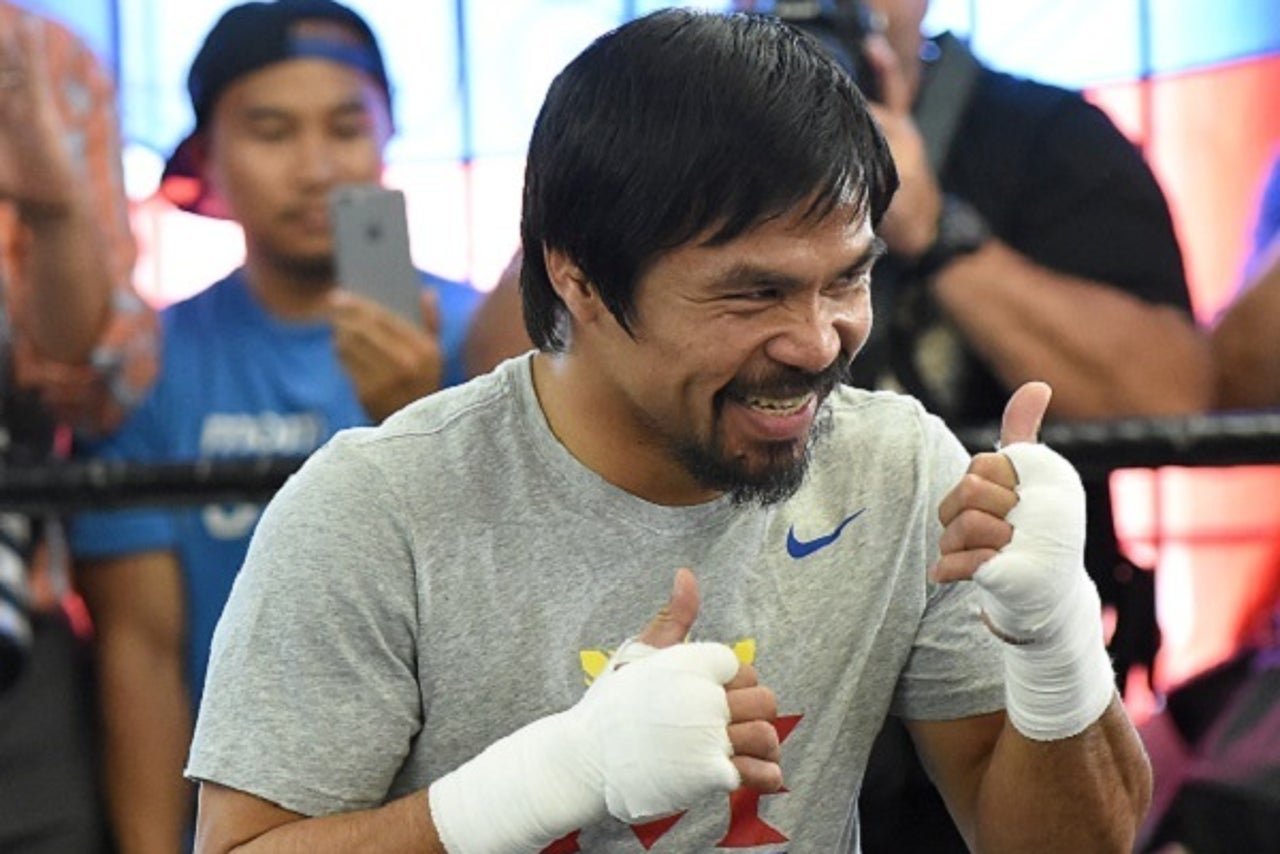 By Sam Galanis
Manny Pacquiao's big fight against Floyd Mayweather is two and a half weeks away, but he's already getting some practice punching his opponent's face.
The Filipino boxer was gifted a new speed bag with Mayweather's mug painted on it by famous attorney Robert Shapiro, who's best known for being on the defense team in O.J. Simpson's murder trial.
[You can see videos and photos here]
Pacquiao is looking to become the first person to beat Mayweather in his professional career, so he'll need all the extra motivation he can get. The fight is scheduled for May 2 at the MGM Grand in Las Vegas and is only available on (very expensive) pay-per-view.
More from NESN.com:
---
---