National Basketball Association
National Basketball Association
Nets-76ers Preview
Updated
Mar. 4, 2020 4:47 p.m. ET

Though the Brooklyn Nets have been on the road for what seems like an eternity, the Philadelphia 76ers have gone even longer since last experiencing a win.
The Nets conclude the longest trip of any team this season with Friday night's matchup against a 76ers team looking to avoid a 14th consecutive loss.
Brooklyn (18-46) has started to feel the effects of a nine-game, 18-day trek that began Feb. 23 against Portland. After allowing Minnesota to shoot 68.4 percent - the highest by any team in 18 years - in a 132-118 loss Saturday, it failed to hold to a 16-point halftime lead in Tuesday's 104-99 defeat to Toronto.
The Atlantic Division-leading Raptors closed the gap by outscoring the Nets 36-22 in the third quarter, then held Brooklyn to 38.9 percent shooting in the fourth while forcing 12 second-half turnovers.
"We had a good showing," center Brook Lopez said. "Unfortunately they went on that huge run and we weren't able to claw quite back into it.''
After being rested along with Thaddeus Young against Minnesota, Lopez kept the Nets in it with 35 points. He's averaging 24.3 on the trip.
The Nets did have a chance to briefly return home prior to making the 100-mile jaunt to Wells Fargo Center, where they were dealt a 103-98 loss in their last visit Feb. 6.
Philadelphia (8-56) hasn't won since, enduring its longest skid since its 0-18 start. It's allowed 116.7 points over the last 12 losses and is struggling offensively as well with Jahlil Okafor sidelined by a shin contusion and a sore knee.
Okafor has missed five straight games.
"I think this knee situation is obviously a concern to all of us," coach Brett Brown said following Wednesday's 118-104 loss to Houston. "I'm sure like all of us the path of what it actually means, who knows. Once we can figure that all out, me, the media, Jahlil most importantly, I think that he'll be in a far better place."
Okafor, averaging a team-high 17.5 points, scored 22 in each of Philadelphia's two meetings with Brooklyn this season and grabbed a career-high 17 rebounds in last month's victory.
The 76ers did have Nerlens Noel back for the Houston game after he missed the previous two with a knee injury. The young forward had 17 points and nine rebounds in his return and scored 18 points on 8-of-11 shooting Feb. 6.
Okafor's absence has led to increased production from Ish Smith. The point guard has averaged 22.7 points over his last three and scored 11 of his 21 against Houston in the fourth quarter, helping the Sixers cut a 16-point deficit to two with 4:37 left.
Philadelphia also has become more perimeter-oriented without its starting center, averaging 11.0 3-pointers made and 32.0 attempts over the five games.
Young, who spent his first seven seasons with Philadelphia from 2007-14, has totaled 40 points and 21 rebounds in the season series. He had 18 points and 11 boards in the Nets' 100-91 home win Dec. 10.
---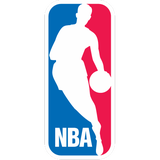 Get more from National Basketball Association
Follow your favorites to get information about games, news and more
---