National Basketball Association
National Basketball Association
Hornets welcome fans with tuxedo-themed shirts
Published
Oct. 29, 2014 7:08 p.m. ET

CHARLOTTE, N.C. (AP) Charlotte Hornets fans discovered black tuxedo-themed t-shirts on their seats when they entered the team's downtown arena for the season opener Wednesday night against the Milwaukee Bucks.
The franchise celebrated the regular season return of the Hornets' name to Charlotte after 10 seasons being known as the Bobcats.
The tuxedo theme was a tip of the hat to the 1988-89 Hornets' season opener when a number of fans wore tuxedos to the game in celebration of the city's first major professional sports team.
''This is great to have the Hornets back,'' said Chris Barta from Charlotte, who had front row seats for the game. ''I never wanted to see them leave.''
He isn't alone.
The game against the Bucks drew a sellout crowd.
Fans also received an encased commemorative ticket, a ''ridiculous rag'' rally towel and glowsticks that were used during the pregame player introductions and at halftime.
Former NBA Commissioner David Stern and some players from the original Hornets team were on hand for the festivities, including Kelly Tripucka.
Stern said he was a proponent of the name returning to Charlotte and said he was a pleasantly surprised with how well things have worked out for team owner Michael Jordan.
''I am very surprised the (Hornets) name had the emotional impact it did'' in Charlotte, Stern said.
Jordan said on Tuesday that he initially didn't want to bring the Hornets name - and its teal and purple colors - back to Charlotte because he didn't want to live in the past. But his staff convinced him to allow them to do a survey.
Fans overwhelming wanted the name back and Jordan relented. And he said he's glad he did.
''They wanted the name back,'' Jordan said.
---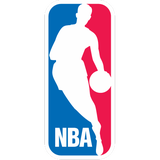 Get more from National Basketball Association
Follow your favorites to get information about games, news and more
---