National Basketball Association
National Basketball Association
Golden State's Draymond Green in another playoff dustup
Updated
Mar. 5, 2020 12:09 a.m. ET

CLEVELAND (AP) Draymond Green has found himself in another thorny playoff situation.
The Golden State Warriors forward tangled both verbally and physically with Cleveland's LeBron James during the fourth quarter of Game 4 of the NBA Finals on Friday night, with the Cavaliers' star saying it all went too far.
''Draymond just said something that I don't agree with,'' James said. ''I'm all cool with the competition. I'm all fine with that, but some of the words that came out of his mouth were a little bit overboard, and being a guy with pride, a guy with three kids and a family, things of that nature, some things just go overboard.''
Green, who kicked Oklahoma City's Steven Adams in the groin area during the Western Conference finals and was fined $25,000 a day later for that play, was asked what he and James were saying to one another.
''Stuff that's said on the court,'' Green said. ''You'll never get it from me.''
James said he and his teammates reviewed video of a sequence where it appeared that Green hit the four-time NBA MVP in the groin area. James believes the NBA will take a look at the play.
''I didn't see it, no,'' Cavaliers coach Tyronn Lue said. ''Did he do it?''
That's up to the NBA to decide now - or at least, decide what the extracurricular activity merits, if anything.
If the league decides to retroactively assess a flagrant-1, Green would miss Game 5 on Monday night since it would be his fourth flagrant point of the playoffs. If the league were for some reason to find something that was worthy of a flagrant-2 sanction, Green would then be suspended for both Game 5 and Game 6.
''I don't know what should happen,'' James said. ''It's not my call.''
Asked later if he expected anything significant would happen, James simply said, ''No.''
Game 5 of the series is Monday night in Oakland, the Warriors now leading the series 3-1 after a 108-97 win on Friday night.
---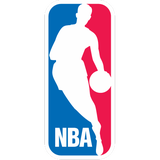 Get more from National Basketball Association
Follow your favorites to get information about games, news and more
---